Search algorithms are constantly evolving, which makes search engine optimization (SEO) an ongoing process that takes patience and persistence. To rank well, you have to be willing to update your digital marketing strategy when necessary – even if it means overhauling your website.
The process of website migration encompasses any sizable changes to the content, design, technical areas, etc. of a site. It includes a careful planning phase, as well as pre- and post-launch audits to ensure that your updates have the desired effect. Following these steps is critical to making sure that your migration doesn't have a negative impact on your site's SEO performance.
What is a website migration?
A website migration is any major change that can strongly impact a site's visibility on search engine results pages (SERPs).
SEOs use this term to refer to a variety of website adjustments. They range from content changes to interface redesigns and anything in between. This means that the site migration process can take a few days, weeks, or months depending on the scale of the project.
Regardless of how long the actual migration takes, the aftereffects can be instant. Making a significant change to your site can dramatically impact your SEO visibility. A failed migration project can impact your ranking for months (or permanently in some cases).
It can take months for an established site to consolidate, optimize, and produce web pages during a content migration. The same process for a relatively new site might only take a couple of days or weeks to complete. The type of site migration you're doing also impacts the project timeline.
Common types of site migrations
Webmasters complete several different types of site migrations. While some types target the site's technical SEO performance, others impact site organization or overall user experience.
It's important to remember that "website migration" is a wide-ranging term. If the changes that you're implementing can impact the SEO of your entire site, they qualify under this umbrella. Here are some of the most common migrations and what they entail.
Platform/CMS switchover
Moving to a new hosting provider or content management system (CMS) will impact your website in one way or another. The most common change is in the overall website design. That's because not all platforms have the same capabilities or features.
Magento SEO, for example, is slightly different from WooCommerce SEO. When going from one to the other, you'll likely have some redesign to do as you get used to the new interface.
Structural reorganization
This type of migration involves changing your site hierarchy. Implementing topic clusters, for example, may require you to publish new pages or move around existing ones. This will likely affect things like internal links, URL structure, and your XML sitemap.
Website/UX redesign
Brands often complete a head-to-toe rebranding or UX redesign that affects the entire site. Implementing user-friendly website design and cohesive branding across all pages is important for overall brand identity and credibility.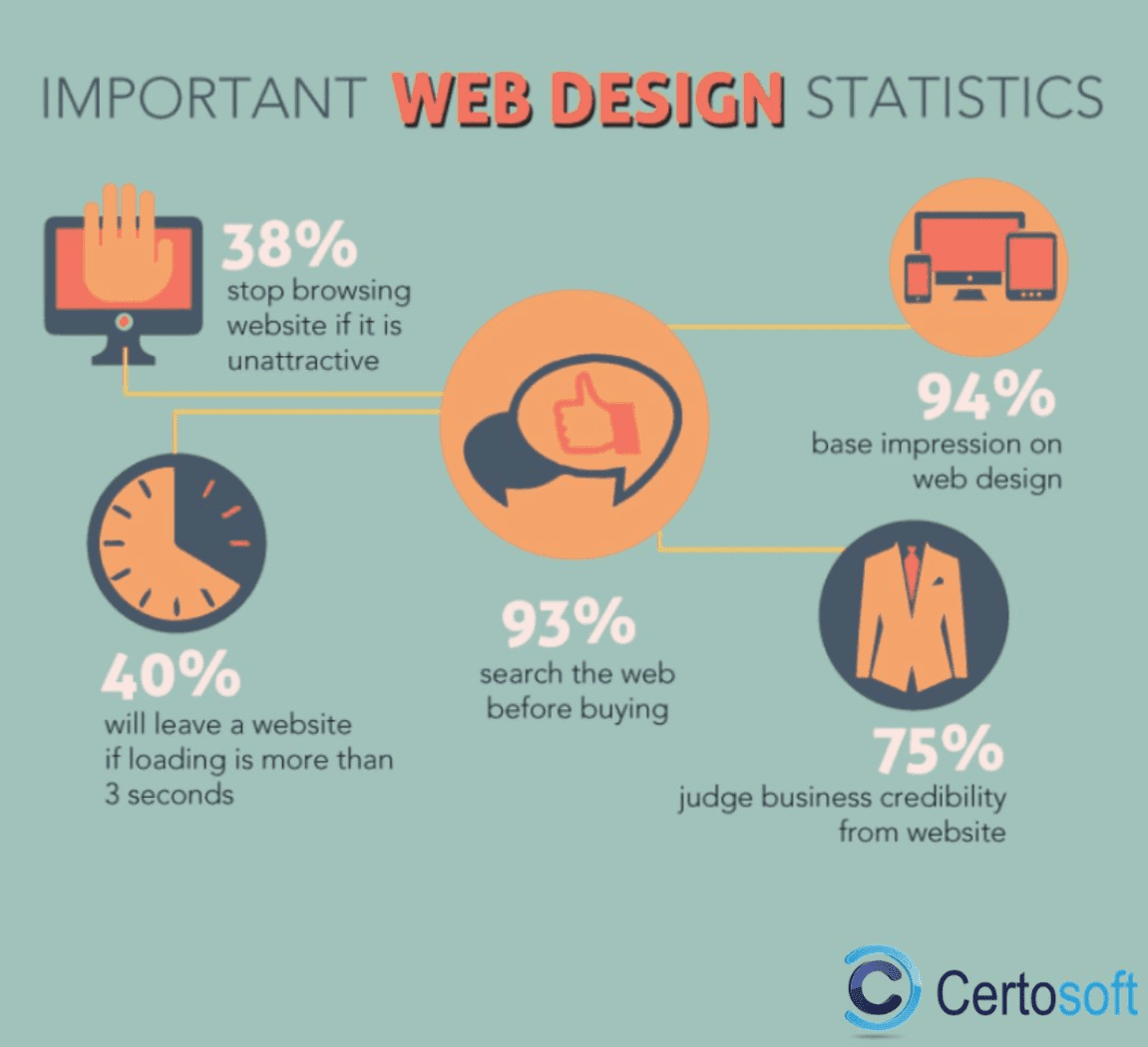 When you make massive changes to your site design, though, you need to be careful not to disrupt important SEO components. This includes things like your image SEO, file optimization, and more.
Content overhaul
A content migration involves altering your current web pages in a significant way. Once you've published content, any changes have the potential to disrupt your rankings. They can impact internal links, redirects, backlinks, and other areas of your SEO strategy. Large-scale changes like deleting, consolidating, or rewriting content will multiply any effects they have on rankings.
Location change
This type of migration involves moving your website to a new location. There are several ways that people migrate their sites, including (but not limited to):
Top-level domain: Publishing international SEO content on a country code top-level domain (ccTLD)
Subdomain or subfolder: Consolidating various URLs into one location
Protocol: Switching a site from HTTP to HTTPS encryption
New domain name: Rebranding under a new website name or retiring old URLs to an active site
As you can imagine, incorrectly migrating the location of your site can be disastrous to your rankings because it:
Makes it hard for crawlers to retrieve any of the ranking content that you had in the previous location
Can cause pieces of content to get lost and create broken links on other pages
Disrupts any redirected pages that you had on your site
These are only some of the unintended consequences of changing your website's location. It's crucial to make sure that migrating content to new URLs is necessary to improve your rankings before you attempt it. If you decide that the move is beneficial, you'll need to carefully plan it.
Why it's important to plan extensively before a website migration
Since website migrations vary greatly, there are no guaranteed outcomes. It's possible to launch a new site without issue. It's also possible to create serious SEO problems once your migration is complete.
Simpler website migrations like HTTP to HTTPS face fewer complications. Although they may see temporary ranking drops, they can recover fully and even have better results in the future. Consider this example from Moz, which shows how one's site's visibility increased following a launch:

The more complicated your migration, the more likely it is to affect your site's rankings. In most cases, at least some (if not all) of the link equity from your current content will pass to your new URLs. This, of course, relies on a number of factors like correct URL redirection and internal linking.
But even with a simple website migration, failing to plan correctly can still have a devastating impact on your SEO. Take another example from Moz, which shows how one site's poor planning and implementation of the HTTPS encryption created permanently lower visibility:

That's why having a methodical approach to website migration is essential. It helps you anticipate the technical errors that might impact your rankings in search results. There's no such thing as a guaranteed SEO result, but having a detailed plan and executing on it will protect you from common mistakes that many people make when migrating their site.
A step-by-step guide to website migration
Depending on the scope of your website migration, it may take a while to prepare. The easiest and most effective way to approach a massive website change is to break it down into phases.
This step-by-step guide will help you at each point in the process so you can properly prepare and execute your plan. Creating an organized method for implementing changes will help you handle any issues that might come up during and after the new site's launch.
Plan
During the planning step, your objective is to determine:
What type of website migration you require
When you want to launch the new website
Whether or not you need to hire someone to handle a portion of the project
What the current state of your website is and what you hope to accomplish with the migration
Start with the details you know and create a timeline for the project accordingly.
For example, imagine that you've decided you want to do a complete overhaul. This includes generating new content and revising existing pages.
Once you know this, you can decide whether you want to hire writers, a content scheduler, project manager, etc. to contribute. Then, you can begin to create a project timeline that includes due dates for things like:
Hiring employees or contractors
Collecting data
Defining project milestones
Creating a website migration checklist
When planning your launch date, try to pick a time when website traffic is low. That can be during a time of day (most commonly nighttime) or at a certain point in the year. This affords you more time to migrate your site, since it lessens the impact it has on customers.
Your migration plan also needs to account for the areas that any changes will impact. Clearly define each action that you will take. Then, write out the positive outcome that you expect and the negative effects that you might have to address. Defining a contingency plan for these potential issues eases the stress that comes after the site's initial launch.
Prepare to launch
Once you know your objectives and have a plan in place, you can start preparing the new website. Remember, the duration of this phase depends on the intricacy of your plan.
When implementing your plan, it is beneficial to start with the overall site design and structure. This gives you the freedom to change, add, or remove any content or site features without having to make massive revisions down the line.
Solidify your structure
Before the project moves forward, you need to determine your site structure. This includes both the content organization and design. If you have hired a web developer to create your new site, you want to approve any wireframes, templates or outlines they send you.
This step is essential for ensuring the cohesiveness of the entire project. Without a clear vision for the site/content, it will be difficult to optimize for SEO. Consider these site components before you move forward:
UX design
Customer experience (ecommerce sites)
Product page layouts
Shopping cart functionality
Category pages and navigation
Sitewide company branding
Content layout
Approving the overall site structure first should make the rest of the process smoother. With a clear direction for how the site will look and work, you can begin organizing content in the new location, on the new CMS, or within the new design.
Make a technical plan
Technical issues are responsible for the majority of SEO problems following a website migration. Preparation involves making a detailed plan of which technical areas will need revision, checking, and double-checking during and after the launch.
Your technical plan should describe how you will change these elements of your technical SEO (among others):
Data files (images, sitemaps, robots.txt file)
URLs (structure, custom ones, etc.)
Website admin settings
Global SEO elements (subdomains, hreflang tags, etc.)
Redirects
Default design settings (fonts, colors, headings, etc.)
Canonical tags
Pages with crawl directives
Knowing the order you'll address these in and how each one will be altered, transferred, or replaced, will help you pinpoint any errors that happen after the launch.
For example, imagine that an old URL that used to have a high click-through rate (CTR) now has very few clicks. You may look at the technical plan and realize that none of the structured data had been transferred. Now, you'll have a better idea of what may have caused the lower CTR so you can fix it faster.
Save important data
The next priority is to record existing data. You can use automated software, manually record important data points, or hire an SEO expert to export analytics data. This will help you benchmark the new site's performance against historical data. With that information, you'll be able to gauge whether the launch was successful or not.
Another thing you'll want to collect is an updated blueprint of your site. When you create URL redirects for a new domain or piece of content, it's helpful to have a layout of where each old page leads to on the new website.
A tool like Semrush has advanced settings that you can use to manage URL redirects, making this process easier and more efficient: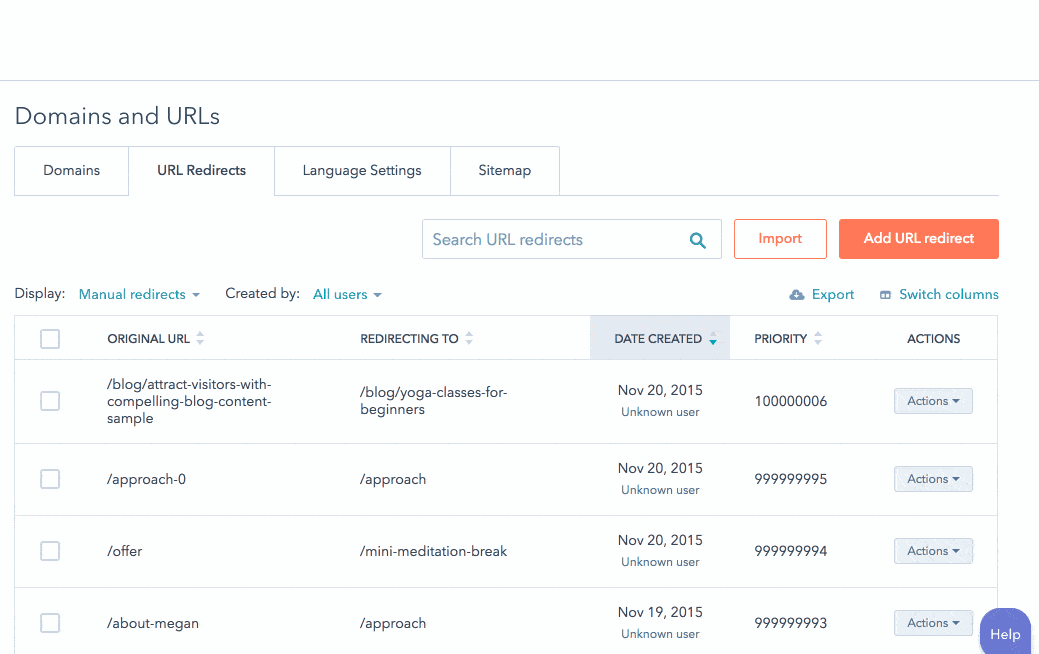 If you use Google Search Console or any other software that creates analytics reports, you should export the stored data. Website migrations often result in lost data, so it's essential that you record this information prior to a launch.
What you save will depend on your particular needs, but here are some data points that you should consider keeping:
It's crucial that you save data from your top-performing pages. This includes pages that have the highest rankings, best conversions, longest dwell time, etc. You want to make sure that whatever makes the page successful on your current site translates to the new one.
Launch
During the launch phase, your old site won't be accessible. This can pose a problem for established brands with high amounts of organic traffic. The last thing you want to do is create a poor user experience while you update your content or switch to a new CMS.
From the user side, you should plan to display your site in maintenance mode while you perform the migration. The WP Maintenance Mode plugin can help you do this quickly. If you have a lot of subscribers, you may also consider sending out an email letting them know of the downtime in advance.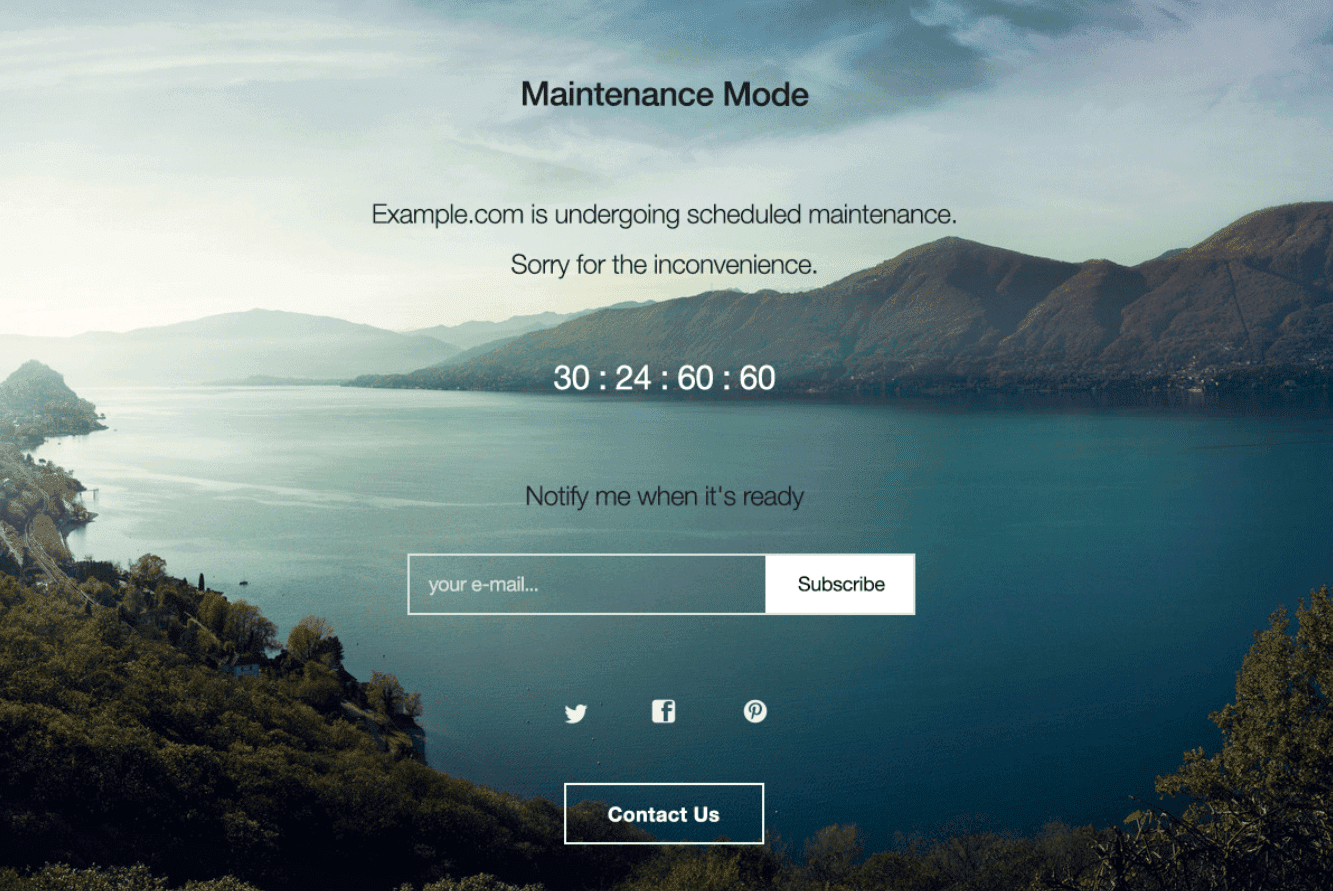 You should also create a 503 HTTP status which tells crawlers that your site's server is unavailable. This blocks crawlers from accessing your IP address(es).
On the day of the launch, prepare to submit a new XML sitemap to the search engine. This ensures that crawlers can find any new landing pages, blog posts, etc. or that they have an updated blueprint if you've changed your site structure.
And you should also monitor both the mobile and desktop versions of your site. Check for things like: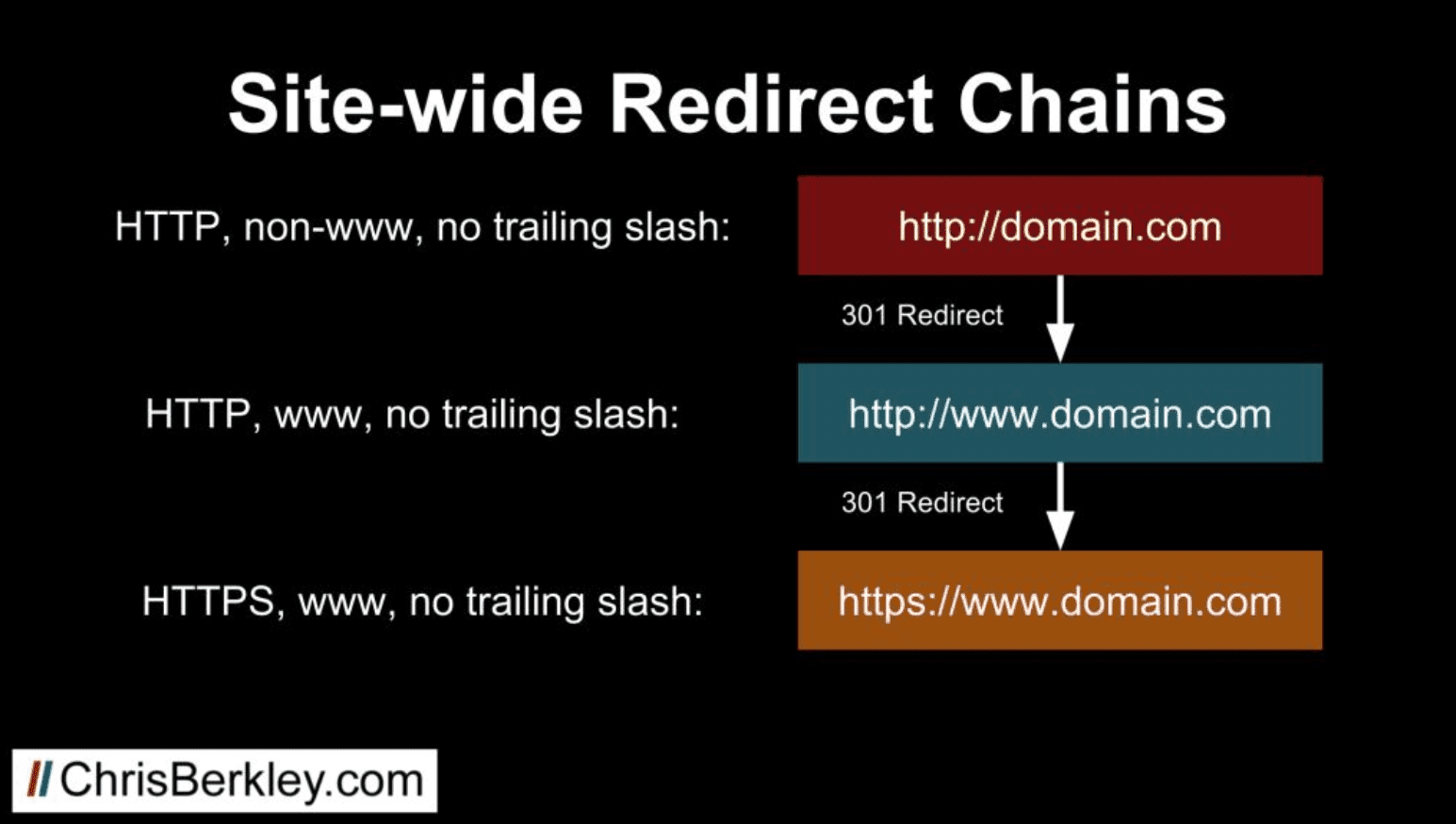 The launch phase is all about reducing website downtime and mitigating potential risks directly afterwards. You should have a list of ways that your website migration is likely to impact your business ahead of time. That way, on the day of the launch, you can quickly go through and spot check these critical areas for any issues.
Post-launch maintenance
The work isn't finished once you've launched. In fact, the post-launch phase is crucial because this is where you address SEO issues.
Successfully navigate this phase by closely tracking your SEO metrics. A comparison between the old website's performance and your new launch will show you whether or not the migration worked.
If you notice a negative deviation from historical averages for data points like bounce rate, site speed, and rankings, this could mean a serious technical issue. Here are some common causes of lackluster performance following a launch:
Crawl errors blocking Googlebot from accessing either individual pages or the entire website.
Server errors, redirection issues (usually the result of redirect chains), or a flaw in your robots.txt file can cause indexing problems.
Slow pages point to issues with your site data. Minifying code, resizing images, and condensing your background files are just some of the ways to address these issues.
Since issues like poor site speed can have a major impact on SEO performance, it's important that you diligently look for them following a website migration.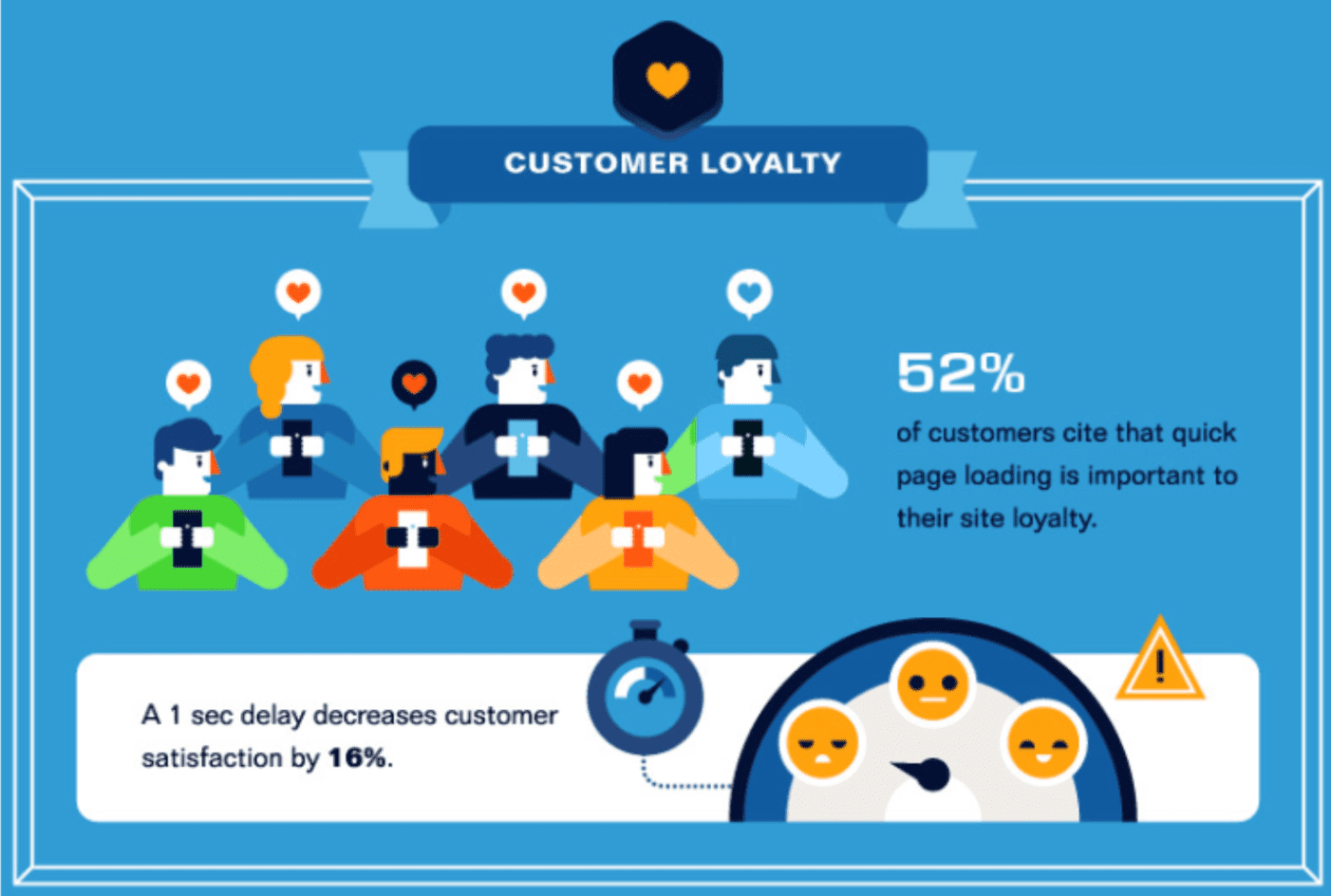 During this phase, your goal is to efficiently identify errors and their root causes. Taking too long to act on a poor metric can lead to long-term or permanent damage to your SEO.
Valuable tools for performing a website migration
A large-scale website migration requires a great deal of manpower. From the technical details to customer-facing content, there are many areas that need attention.
Thankfully, you can rely on SEO tools at each step in the process. Consider these resources to automate and audit some of the work involved in website migration.
Planning
During the planning phase, you should be gathering current data to brainstorm ideas for your new site, content, etc. Analytics tools show you how your site is performing so you know which areas need the most improvement. Research tools make it easier to identify opportunities like content ideas, new target audiences/topics, and structural flaws to fix.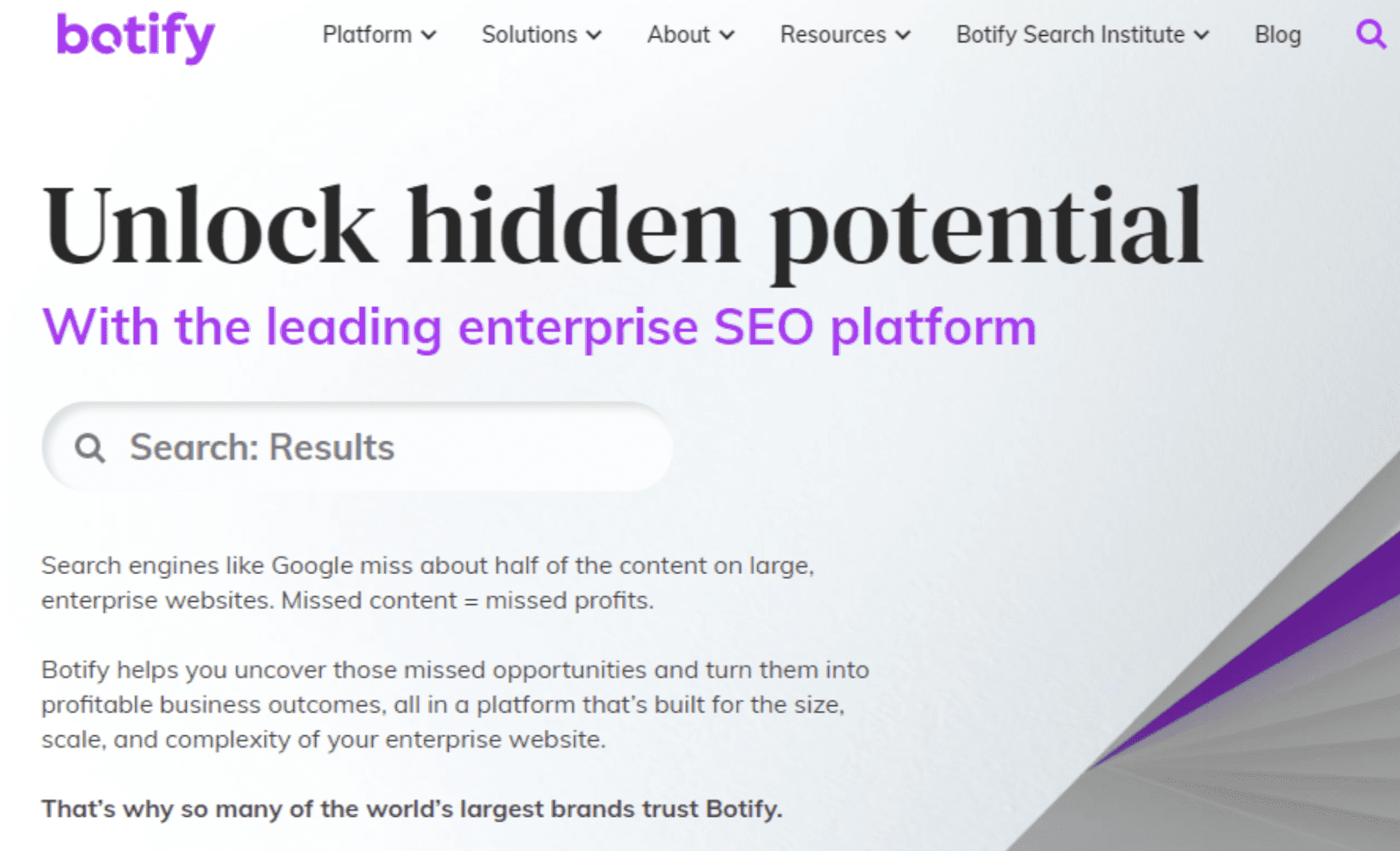 Before you make any decisions about your site, get a comprehensive idea of what needs attention. You may find that rather than a complete content overhaul, you actually need to restructure your site so that it flows better for the user.
While both types of migration improve user experience, they each require a completely different strategy. With these SEO tools, you will have a better idea of where the project should go.
Site preparation
Reviewing and checking all of your work before you launch the website migration is the easiest way to prevent SEO issues afterwards. These are tools and resources that will allow you to do a thorough audit of your new site, structure, content, or any other area that you're overhauling.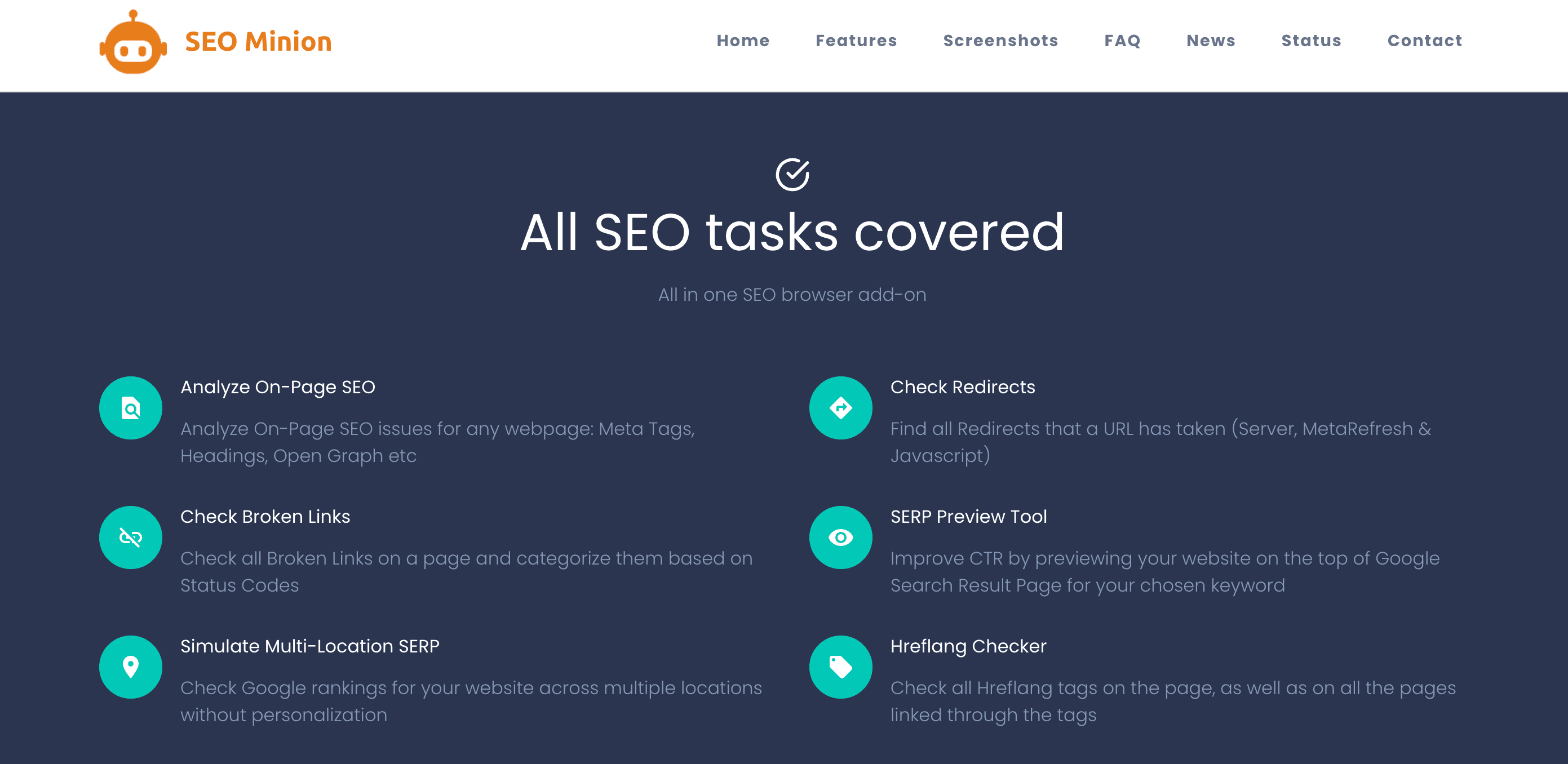 The tools that you choose should align with the type of website migration you're doing. For example, those doing a content migration will rely more heavily on grammar checkers and keyword research tools. People moving their site from one location to another will need more technical SEO resources like broken link checkers and crawlability analyzers.
Using tools during this stage in the process will greatly reduce the potentially negative impact that a migration has on your SEO. It's important not to rush site preparation. The more attention to detail you practice at this point, the less likely you are to run into SEO problems.
Post-migration
In most cases, you'll want to submit a new XML sitemap to the search engines once you finish the migration process. XML-Sitemaps.com is one of the most popular sitemap generators out there. Many WordPress plugins can also help you do this.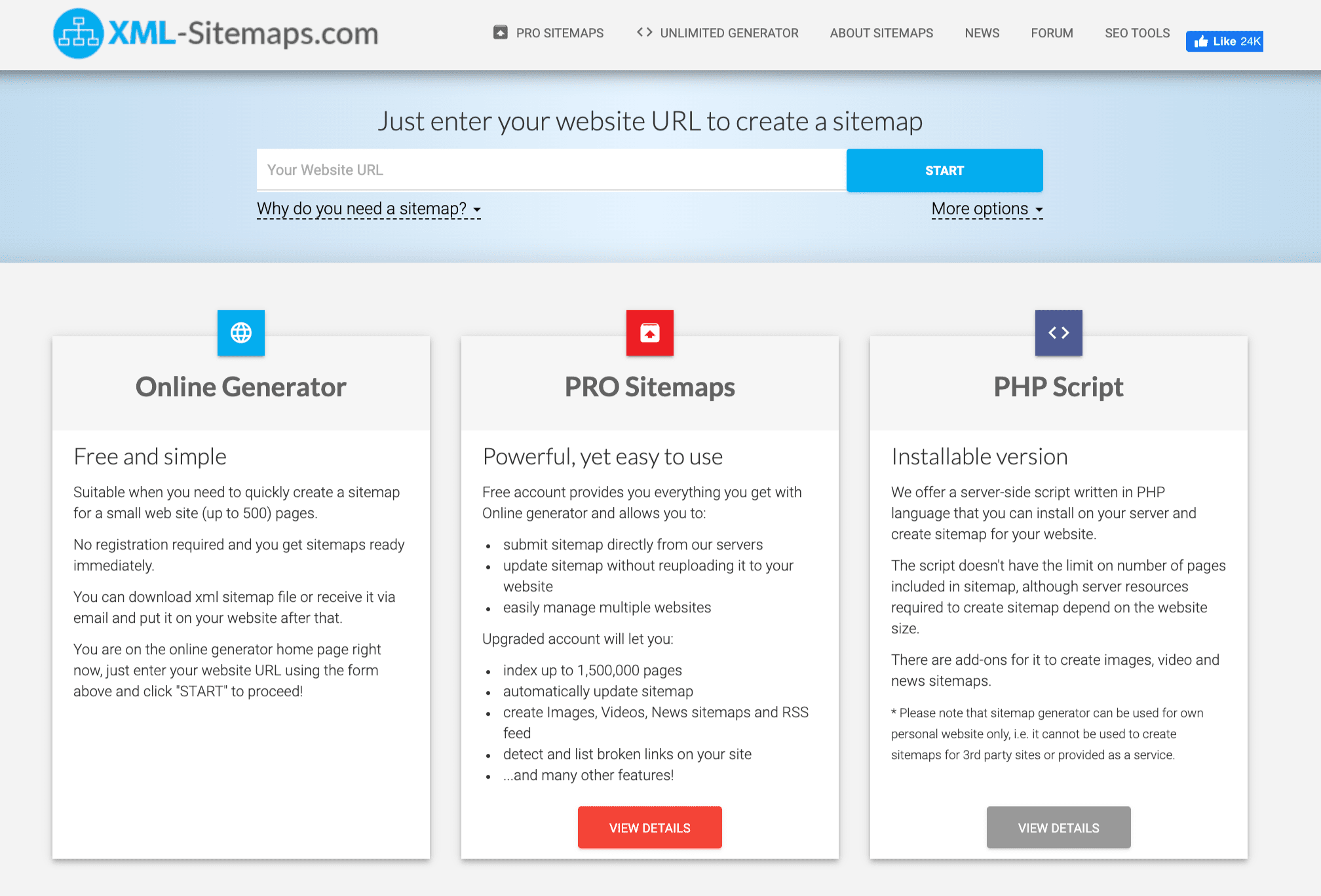 Once you have the new sitemap, use Google Search Console and Bing Webmaster Tools to submit it to the search engines. This ensures that crawlers can find any new content, URLs, etc. that you have created during the website migration.
Immediately following the launch, you need to closely monitor key SEO performance metrics, including:
Broken links
Number of pages indexed
Organic traffic
SERP rankings
SEO visibility
Number of backlinks
Tracking SEO metrics like these will help you determine whether you've had a successful website migration. Tools like Semrush, Ahrefs, and Google Analytics have dashboard setups that display important data points and will alert you of potential issues that need correcting.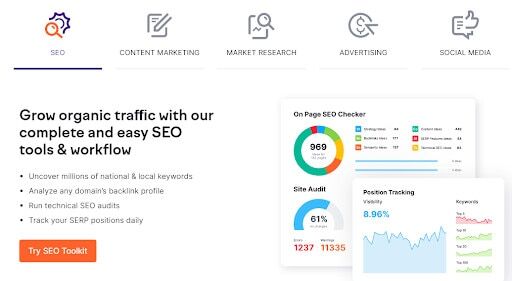 You'll also want to do a technical audit of your site. Consider using Sitechecker which will check for things like broken links, crawl errors, and page speed improvement opportunities. Technical implementation errors can lead to some of the most devastating effects on your SEO. These checks help you rule out background problems so you can focus on optimizing and promoting your content.
Get a complimentary SEO audit
Whether to accommodate a new algorithm or to satisfy changing user preferences, doing a website migration is a big undertaking that requires careful planning. While these updates are often essential for better SEO results, they also have the potential to damage your site's metrics.
Carefully follow the steps in this guide as you go through your website migration. This will safeguard your site against common mistakes that cause significant issues down the road.
Want to see how you're doing with SEO? Get an instant SEO audit below. Or, schedule a free consultation to see how intent SEO can boost search traffic revenue by 700%.