Even with backlinks and keyword-optimized content, a web page can't rank to its potential. On-page SEO can draw visitors and off-page SEO can boost authority, but if you want a chance at reaching position one on page one, you need technical SEO too.
What is technical SEO?
Technical SEO refers to the process of improving web page infrastructure boost ranking in search engines like Google and Bing. It's one of the three pillars of search engine optimization. Where on-page SEO is about improving physical content and off-page SEO is about earning backlinks, technical SEO focuses on improving areas of web pages that visitors don't see.
While "technical SEO" once referred to improving a page strictly for search engine crawlers, it's now grown to include human visitors as well. Improving page load speed, for example, is a focus of technical SEO, but this is for human visitors rather than search engine crawlers.
The 10-point technical SEO checklist for beginners
To most, technical SEO sounds intimidating. And though SEO strategy in this branch can be complicated, the concepts they're based on aren't. Is your website technically optimized for search? Ask yourself the questions below and get SEO tips on how to improve it.
Have I structured my data?
Structuring your data can help search engines quickly and accurately crawl your web pages. This is done with schema markup. Think of it as a kind of labeling language that helps search engines better understand the content on your web page.
In addition to making your page easier to process, schema markup can make your search engine result more robust with rich snippets. Rich snippets can add carousels, sitelinks, reviews, and more, to your result on SERPs.
Not only do these make your result take up more space than others on the page, but they also include more information than your average search result, too. For that reason, they can increase CTR.
Have I accounted for duplicate content?
It's not uncommon to have multiple pages with similar or near-identical content. When this happens, Google won't index all of them. Only one.
If Google chooses to index the wrong one, it can mean inaccurate or irrelevant content or even a loss of search authority. Says Google:
If you have a single page accessible by multiple URLs, or different pages with similar content (for example, a page with both a mobile and a desktop version), Google sees these as duplicate versions of the same page. Google will choose one URL as the canonical version and crawl that, and all other URLs will be considered duplicate URLs and crawled less often.
To prevent duplicate content issues, you can use the canonical tag on one of your pages. Google will crawl and index the one with the canonical URL, instead of making an algorithmic guess on which it should rank in its search engine.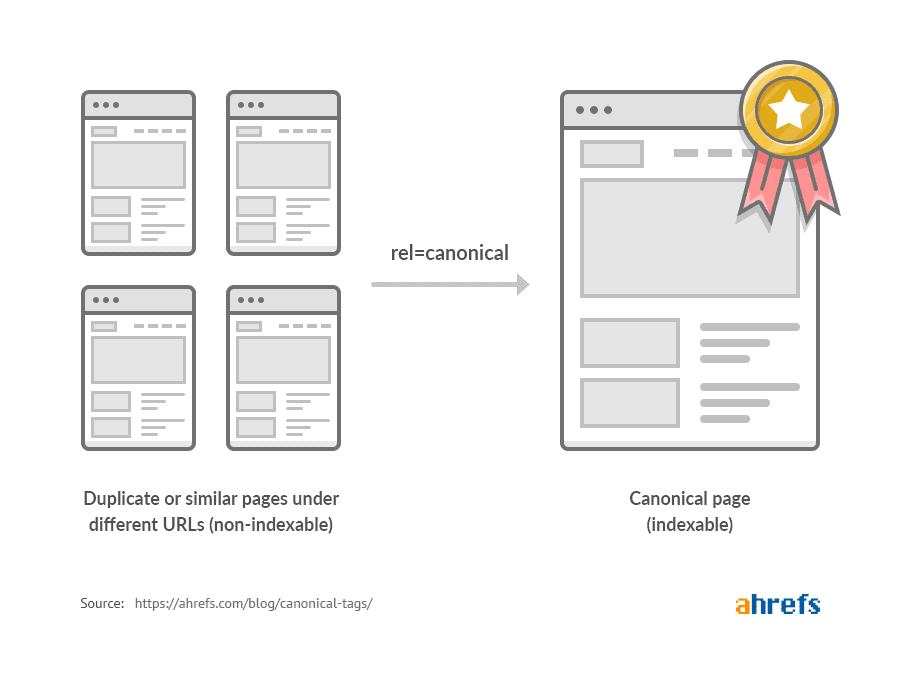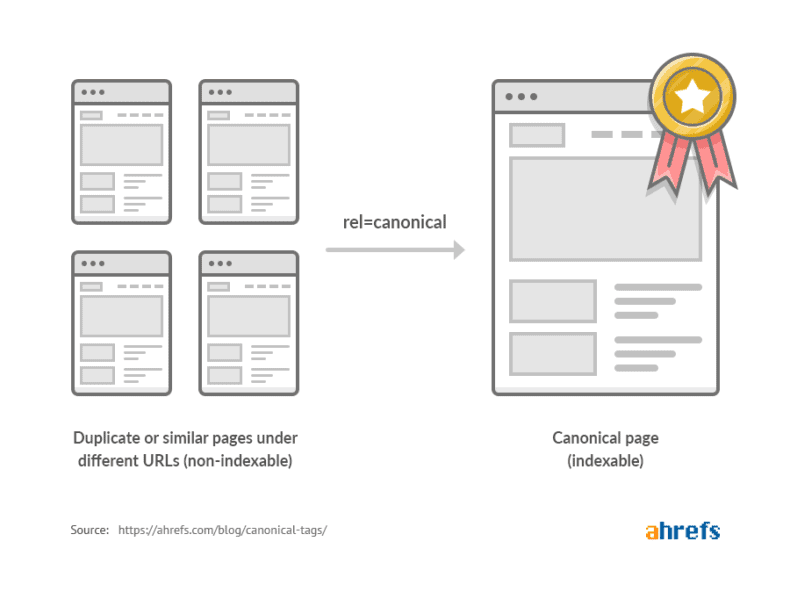 You can enter this tag manually, or with the help of SEO tools, like the WordPress plugin from Yoast.
Am I prioritizing mobile search?
Mobile devices are the web's primary source of traffic. For that reason, the mobile search strategy shouldn't be secondary to desktop anymore. You should be prioritizing it.
Google has committed to using mobile-first indexing, meaning the search engine will index the mobile version of your page first. If you don't have one, it will negatively impact your search engine rankings.
A few ways to prioritize mobile search, according to Google:
Make sure Google can crawl and render your content
Make sure content is the same on desktop and mobile
Ensure structured data and URLs are the same on mobile and desktop
Include the same meta tags, descriptions, etc, on both your desktop and mobile site
Don't let ads interrupt the user experience
Make sure your visual content follows Google's best practices.
Learn more about preparing for mobile-first indexing, and test your site for mobile-friendliness with Google's mobile-friendly test tool.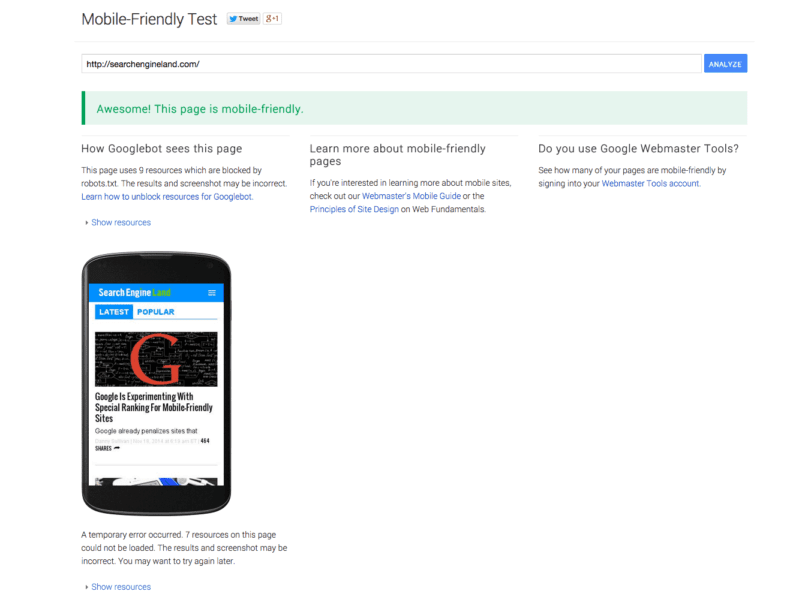 Have I optimized page speed?
When users click a search result, the landing page should load immediately. If it doesn't, research has shown a great percentage of visitors will bounce.
This is such a key component of user experience that Google has turned page speed into an official ranking factor. If your page doesn't load instantaneously, consider the following:
Use faster hosting
Minimize HTTP requests
Minify JavaScript and CSS
Consider the AMP platform (formerly "accelerated mobile pages"), which uses Google CDN and a lightweight coding language to make page load time instantaneous
Remove excess images from your pages
This is one of those technical issues that need to be solved to appease search engines and visitors. Don't neglect it. See how fast your page is with Google Pagespeed Insights.
Have I optimized user experience for speakers of other languages?
If your website is accessed by people who speak more than one language, Google needs to know. That way, it can serve the most relevant results on its SERPs.
To help you do this, there's the hreflang tag. It was introduced in 2011, and it's particularly helpful when you've created content for local searchers. Using it can communicate to Google when a user should see a different page depending on the language they're searching in. It can even accommodate the variation of a language, like the Spanish spoken in Spain vs the dialect in Mexico.
Have I optimized user experience for visitors from other regions?
If your website is accessed by people in other countries, it's called a multi-regional website. And it should feature a location-specific URL to make it easy for Google to serve geo-targeted results. Here are some examples from Google: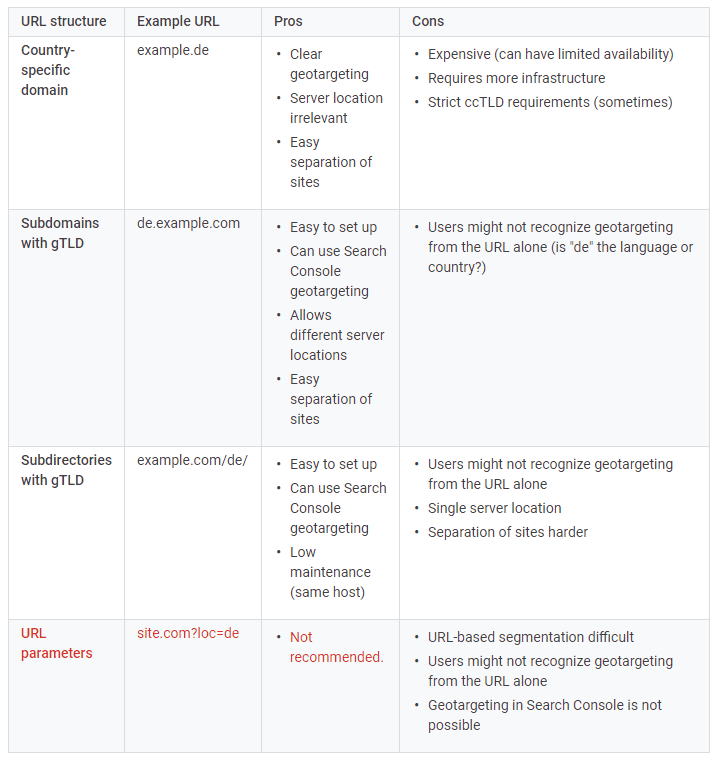 Have I used Robots.txt to point Google away from parts of my site?
There are some pages you won't want to be indexed. So, when you want to keep a page off SERPs, you can use a Robots.txt file.
This file type is used by webmasters not just to allow or disallow crawling, but also to tell Google to crawl pages in a specific way. According to Google, this should be used mainly to avoid overloading your site with requests.
Have I submitted an XML sitemap to Google?
If you're trying to get through a maze, it helps to have a map. This is why XML sitemaps are helpful to Google. Instead of making crawlers find all your pages by trial and error, this kind of file can be submitted to Google to make crawling easier and more efficient.
An XML sitemap says to crawlers: "Here are the important pages you should crawl, and here's how to get there."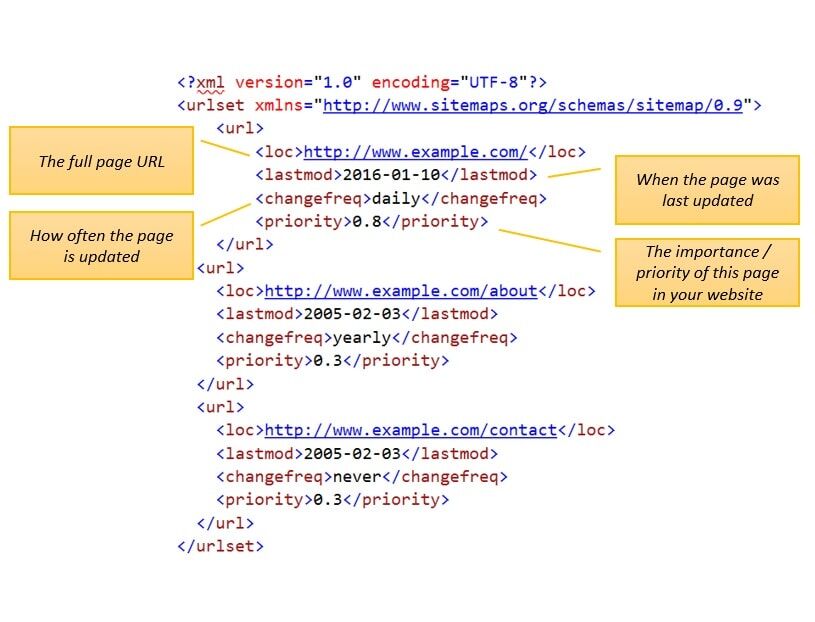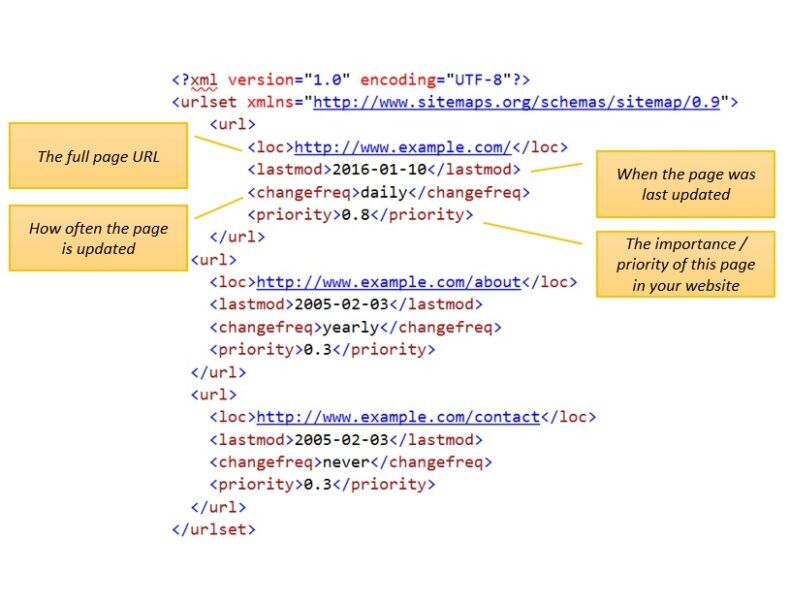 Have I made my site structure and URL structure easy to understand?
A site and its URLs have to be easy for both users and crawlers to understand. To minimize comprehension issues and crawl errors, keep your URL structure simple (1-2 folders), and include one to two keywords. If you have the option, use subfolders instead of a subdomain because Google may view a subdomain as a separate website, which will split your ranking power between two entities.
Similarly, your site architecture should be organized and intuitive. Your homepage should start broad, with options for users of all intent, and then get more specific on deeper pages. This categorical hierarchy makes it easy for visitors to find what they're looking for, and for crawlers to understand what your site is about.
Have I invested in the necessary SEO tools and systems?
Manual processes can only get you so far. They're tedious, complicated, and rarely powerful enough. If you're serious about improving technical SEO, you need the right SEO tools.
Google Search Console and Bing Webmaster tools are must-haves for anyone trying to improve their search rankings. These are the bare essentials, allowing you to manage your presence in each search engine.
Other popular tools for technical SEO include:
Google Pagespeed Insights
Google Mobile-Friendliness test
Siteliner
Screaming Frog
Google's schema.org data markup test for site structure
Ahrefs
Majestic
Google Analytics
Moz Bar
Botify
Panguin
Learn more about technical SEO tools in this post from SEJ.
Have I enabled HTTPS?
Secure socket layer protection keeps your visitors safe from online threats. Like site speed, this is such an important element of the user experience that Google now uses it as a positive ranking signal. They don't want to direct visitors to a site where they won't be safe. In Chrome, Google has even gone so far as to alert visitors with a red indicator if a site is not secure.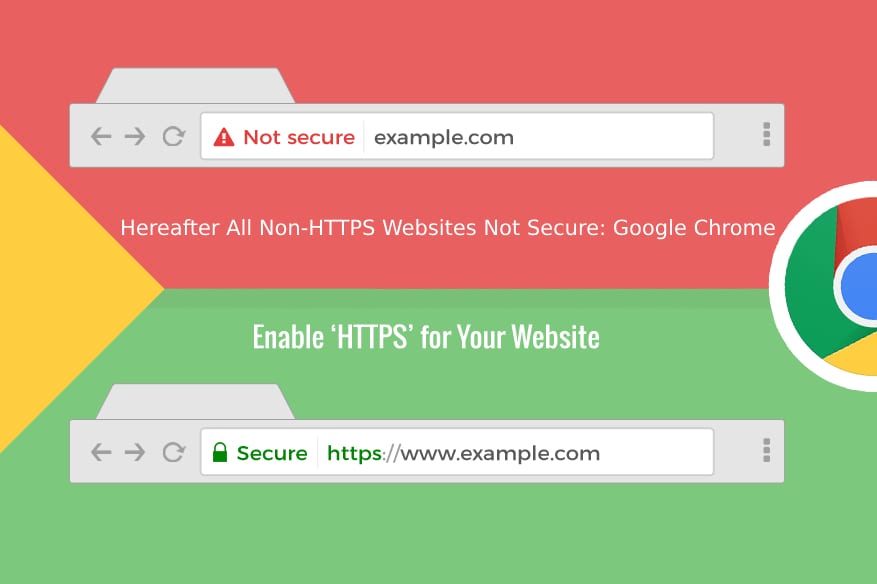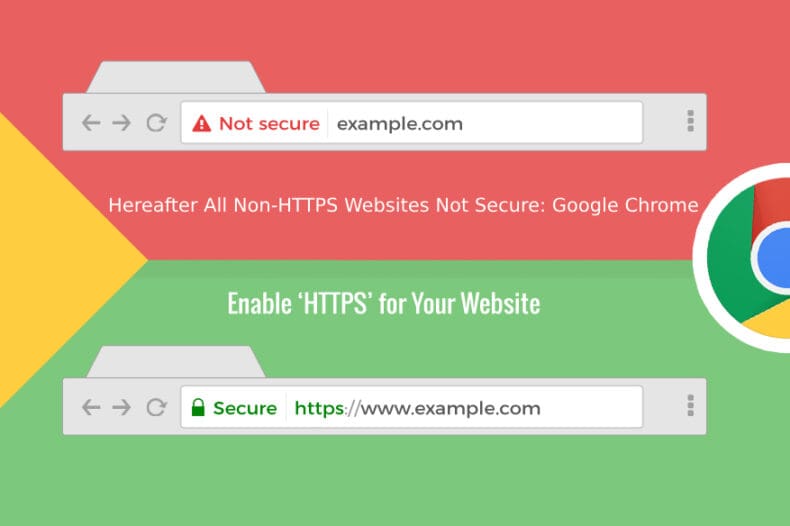 Get a free SEO audit
A page has to do more than present quality content that builds backlinks. Technical SEO works together with on-page SEO and off-page SEO to make sure the website operates effectively. It makes pages load faster, content easier to crawl, and websites operate seamlessly across devices and countries.
Want to see how you're doing with technical SEO? Get a free SEO site audit below. Or, schedule a free consultation to see how intent SEO can boost traffic value by 700%.