When it comes to search engine optimization (SEO), backlinks set top-ranking web pages apart from the rest of the pack. In fact, research shows that the number one results listing has an average of four times the amount of backlinks as the competing pages in spots 2 through 10.
As the foundation for off-page SEO success, backlinks help increase brand awareness and credibility. A solid link-building strategy on your website can increase your organic traffic and ultimately lead to higher sales revenues and industry market share.
What are backlinks in SEO?
A backlink, also known as an "inbound link," is a link from a web page to another page on a different website. Backlinks can come from many sources (referring domains) and they direct users to your web page for help or more information on a topic.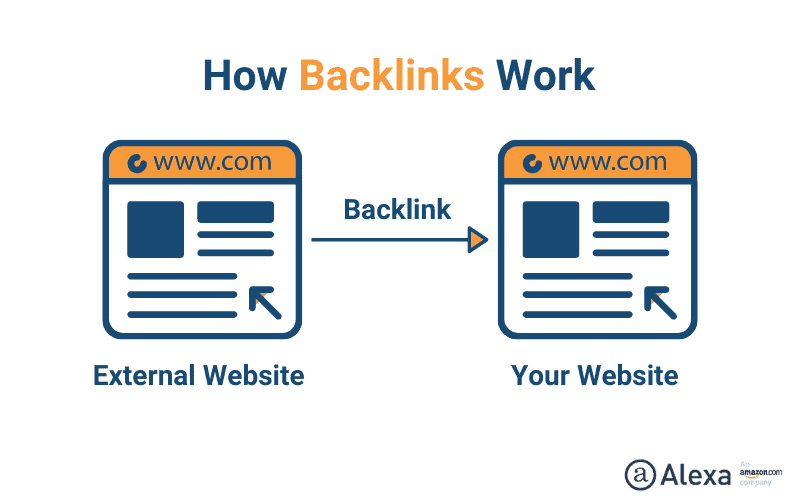 Within content, backlinks stand out as hyperlinks which makes them easy for readers to identify.

They are considered one of the most important ranking factors for SEO. Creating excellent content is the key to earning backlinks from other sites, and it's also at the heart of a successful SEO strategy.
Why are backlinks so important for SEO?
Every time another website links to your page, they are trusting you to help their users. After all, you wouldn't refer your customers to a bad website if it could reflect poorly on you.
Imagine that a top-performing brand in your niche links to your web page. It is essentially acknowledging your content's quality and credibility. When it ranks content, the search algorithm is scanning web pages for those very characteristics. Having many backlinks proves that the content is reputable, popular, interesting, helpful, etc.
Backlinks are one of Google's most heavily weighted ranking factors. And though Bing puts more focus on the quality of the backlink, it too uses backlinks as one of its core ranking factors.
As you earn more inbound links over time, your site becomes synonymous with these traits, and your overall brand awareness increases. So, not only do backlinks improve your rankings, but they also improve your reputation in your niche.
Best practices for backlinks
The overall goal is to earn a large number of backlinks from the most reputable sources you can. Because backlinks can come from many sources, there are also many methods you can use to earn them. This includes manual link building by submitting content to web directories or posting comments on forums.
If you want to save some time, however, consider implementing some of these best practices in your backlink strategy. They will help you to find the best sources for backlinks and to ensure that they work properly.
Use a backlinks checker to audit and monitor your links
Each website has a backlink profile which is the collection of all its known backlinks. It is very important to know the state of your backlink profile. Knowing how many links you have, where they come from, and whether they work, you won't know how to develop a link strategy.
A backlinks checker helps you audit your link profile so you can make important adjustments to your approach. Any website can use Google Search Console to monitor backlinks.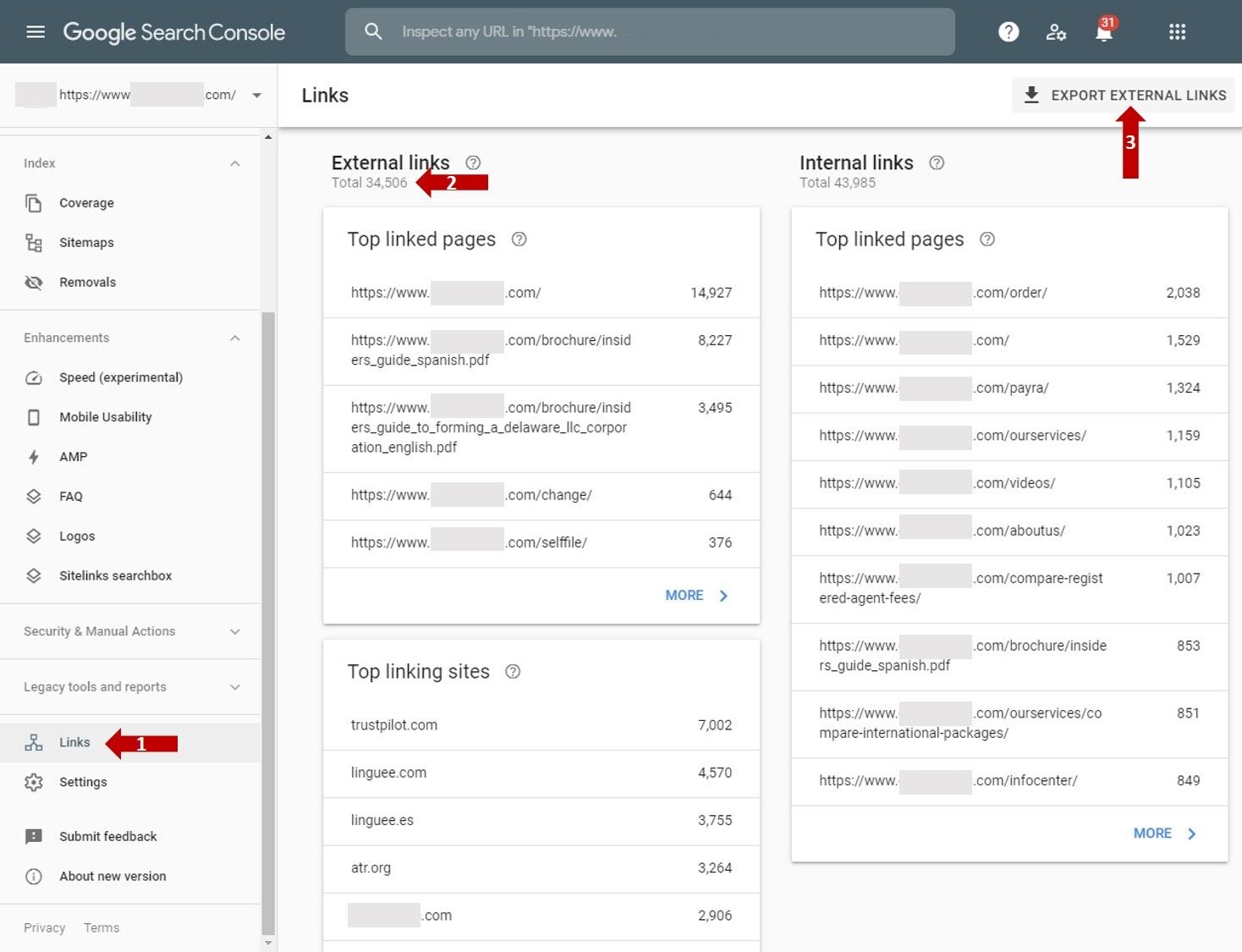 This free resource tells you about your pages that get the most links, the anchor text that other sites use for those pages, and the source of your backlinks.
As a website grows, it becomes more and more difficult to keep track of a backlink profile. That's why many SEO companies provide tools and software for analyzing inbound links. Some of the best resources include:
You'll have to pay for the best tools, but they are usually worth the cost. They can perform competitor analysis within your industry, find opportunities for new backlinks, discover broken links, analyze anchor text, and much more. This gives you a more rounded view of your backlink profile and gives you space to focus on only the most important areas of opportunity.
Find backlinks by spying on your competitors
Research is a necessary part of building backlinks, and what better way to find new opportunities than by evaluating your competitors? Spying on your competitors' backlinks gives insight into the types of content that earn incoming links and the sources of those links.
Many tools like Monitor Backlinks show you competitor analyses that reveal areas of opportunity: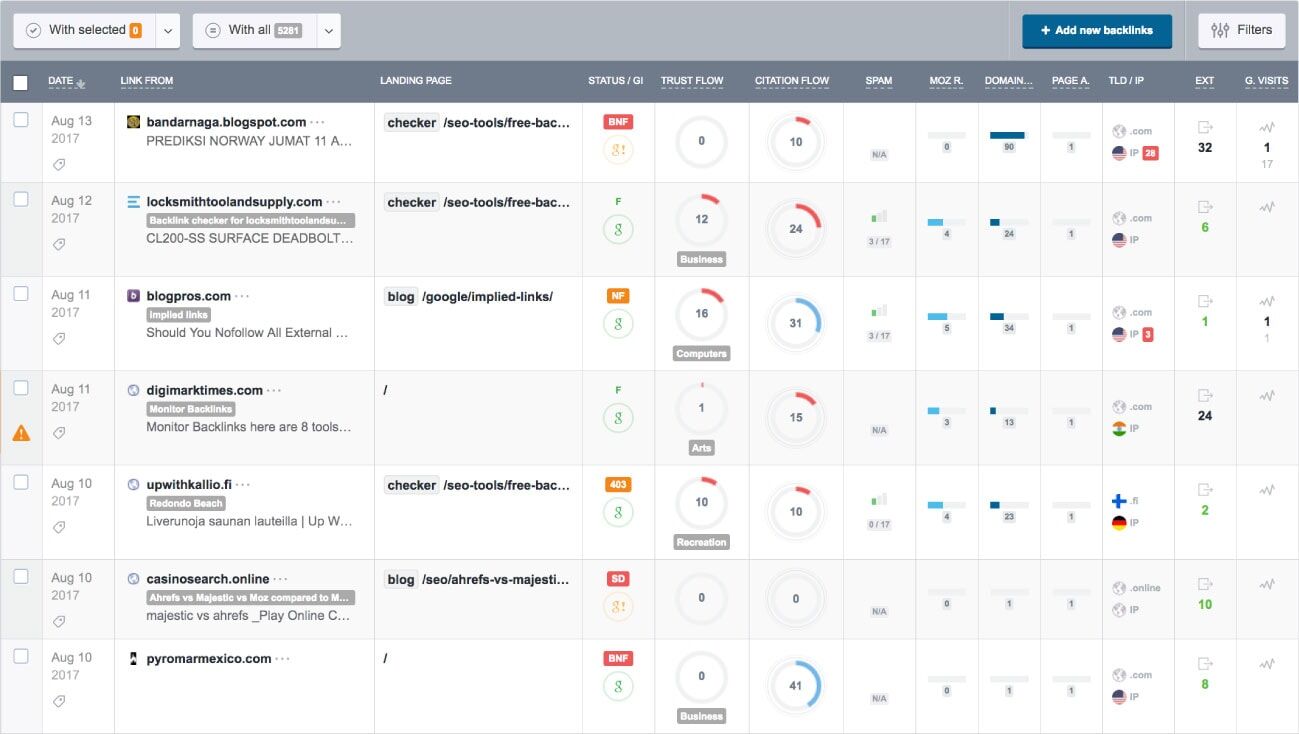 Common backlink sources tend to differ between industries. If you work in the personal coaching industry, your competitors might be earning links from motivational and self-help podcasts. On the other hand, if you own a construction company, your content would probably earn more links from home improvement bloggers.
Check your opponents' top-ranking posts and make note of the format. Are they creating long-form blog posts, infographics, or videos? Do they publish proprietary research or provide interesting case studies? Understanding what makes your top competitors successful will push you to improve your content and make it even more useful.
Target backlinks from trusted and authoritative websites
Search engines look at the domain authority of the websites that link to your content. This means that they want to see that your links come from quality websites that are reputable in your industry. After all, search engines rely on excellent content to keep users on their platform.
Say you want to rank for "heart attack symptoms:"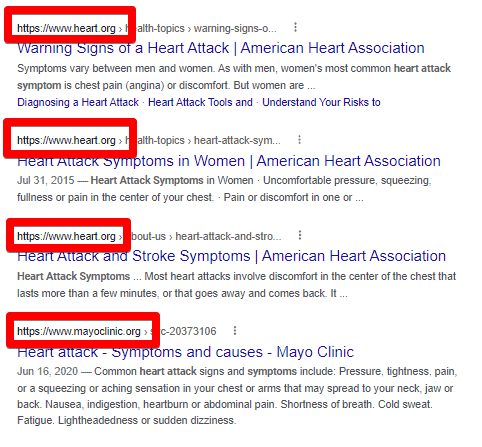 Notice how the top results all come from the American Heart Association (AHA). Would you rather get a backlink from that source or from a small health and fitness blog? The answer, of course, is the AHA.
This is how search engines evaluate the links that you earn – by using a weighted analysis. Always aim for high-quality backlinks from high-authority sites.
Make sure your backlinks have your target keyword in the anchor text
Anchor text refers to the words that users click to access a linked page: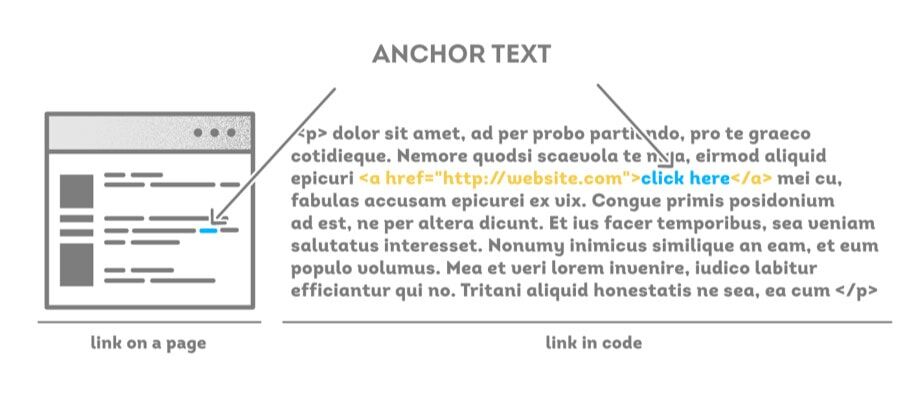 When people link to your page, they will have to choose which anchor text is appropriate. Google uses anchor text to understand the content on a linked web page. Be cautious of exact-matching keywords in your anchor text, as this can alert Google Penguin to question the source of the links.
Using keywords in the anchor text of the links you build will provide more context to search engine crawlers. The more context they have, the more accurately they'll be able to index your page, and the higher ranking potential your page will have.
Make sure your backlinks are dofollow
The search engine won't be able to crawl your backlinks if they are designated as "nofollow." This HTML attribute tells crawlers not to follow, crawl, and index the link. There are certain situations where creating nofollow links makes sense for SEO:

To earn backlinks, though, you want to make sure that your links are "dofollow." This allows the search engine to investigate them. Luckily, dofollow is the default setting for all links. You can use WordPress SEO plugins to help you make sure that all of your links are crawlable.
Diversify your backlinks
There is a correlation between rankings on search engine results pages (SERPs) and the number of link sources you have:
Say you already have 30 backlinks from ESPN and you get your first referral from NBC Sports. Both of these sources have high domain authority, but the new link from NBC will be weighted more heavily by Google PageRank.
Think of backlinks as positive reviews. Ultimately, a webmaster wouldn't link to your page if he/she thought it was irrelevant to their audience. Studies show that customers are more likely to trust a product that has more reviews. For ecommerce sites, this means that they need to earn reviews from as many of their customers as they can. The same goes for your backlink profile.
Google favors new sources of links over repeated sources. In other words, if the more backlinks you earn from a single site, the less impact the links have over time.
Disavow backlinks when you can't get them removed
Google may penalize your website if you have a questionable backlink profile. Sometimes it is possible to receive backlinks from spammy websites. These can damage your SEO performance, but removing them isn't always easy.
When you have backlinks that are actively sabotaging your rankings, there is a solution. It is called "disavowing links," and it involves submitting a request to Google to keep the search engine from factoring negative links into your overall ranking.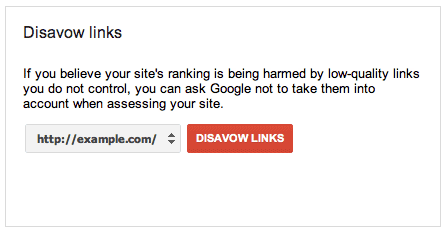 Although you may suggest disavowal, this doesn't necessarily mean that the search engine will automatically stop considering those links. Google can still decide to ignore your request, but more often than not, it will likely follow your wishes.
Before you take this drastic step, try reaching out to the source of the source and asking them to remove the backlink. If that doesn't work, consider disavowing the links.
Don't buy backlinks
Avoid buying backlinks for your site. This is a common black hat SEO technique that can actually hurt your SEO performance.
It involves paying another website or link farm to make a referral to your site, but not all backlinks are created equally. Google looks for both quantity and quality of links. If you're earning links by purchasing them, they are probably low-quality.
Bought backlinks often won't increase your organic search traffic because they don't come from sites that users visit. The average backlink costs $351.44 total. Instead, spend your money on tools that will grow your backlink profile without jeopardizing your credibility with the search engine.
How to get backlinks for SEO
Earning backlinks for SEO takes time. It starts with creating high-quality content and it's driven by continued outreach. You will need both in order to truly diversify and grow your network of links.
Since backlinks come from other websites, you sometimes need to seek out new partnerships and collaborations. Other than that, you can also capitalize on the faulty links of other sites to grow your own. And, of course, having a killer content marketing strategy helps other sites find your web pages and share them.
Guest blogging
One of the most popular ways to get backlinks is to write guest blog posts for other websites. This is because it's relatively easy once you find a place to post.
Remember, backlinks show the search engine that you have credibility in your field. The more reputable the source, the better. Reach out to top-ranking creators and brands in the same industry and see if they would be interested in a blog post from you.
When you write guest posts you can link to your own website, creating a backlink while also getting your name out there. Plus, it gives you the opportunity to network in your industry. This can lead to innovative collaborations, client leads, or future blogging opportunities that help you earn more backlinks in the long run.
Transcribe videos
A simple backlink-earning method is to transcribe videos from popular websites or influencers in your niche. This is a straightforward approach that involves a relatively small amount of effort but can have a big impact on your traffic.
Transcribing videos may attract an influencer's followers to your website, especially if they share the post. Plus, it already comes with more credibility if the transcription comes from an industry expert.
Broken link building
Broken link building is when a marketer finds a broken link on another website and contacts the site owner to offer a link to a better web page on his/her own site.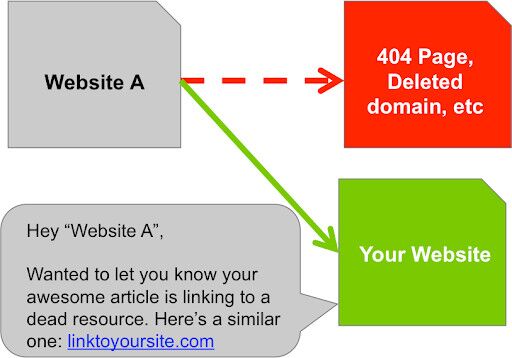 Since the site with the broken link should want to replace it, the suggested link is an effective solution. This is a solid white hat link-building strategy because it helps both sites at once.
Start by looking for broken links to content that you've already written about. This can expedite your SEO progress without costing a lot of time. Use broken link tools to find links faster and come up with an approach of which new pieces of content you'll create.
Press releases
Publish press releases on your website regularly to provide relevant and easy-to-share content. These posts can cover many topics, including:
Company announcements
Industry updates
Technology rollouts
New tools or resources
Interesting industry research, data, or statistics
Check out this guide on how to write a press release for SEO if you're not sure how to choose a topic or format your page. Include quotes from a reputable source on the topic, write a compelling title and subheadline, and add important images, videos, etc. to your post.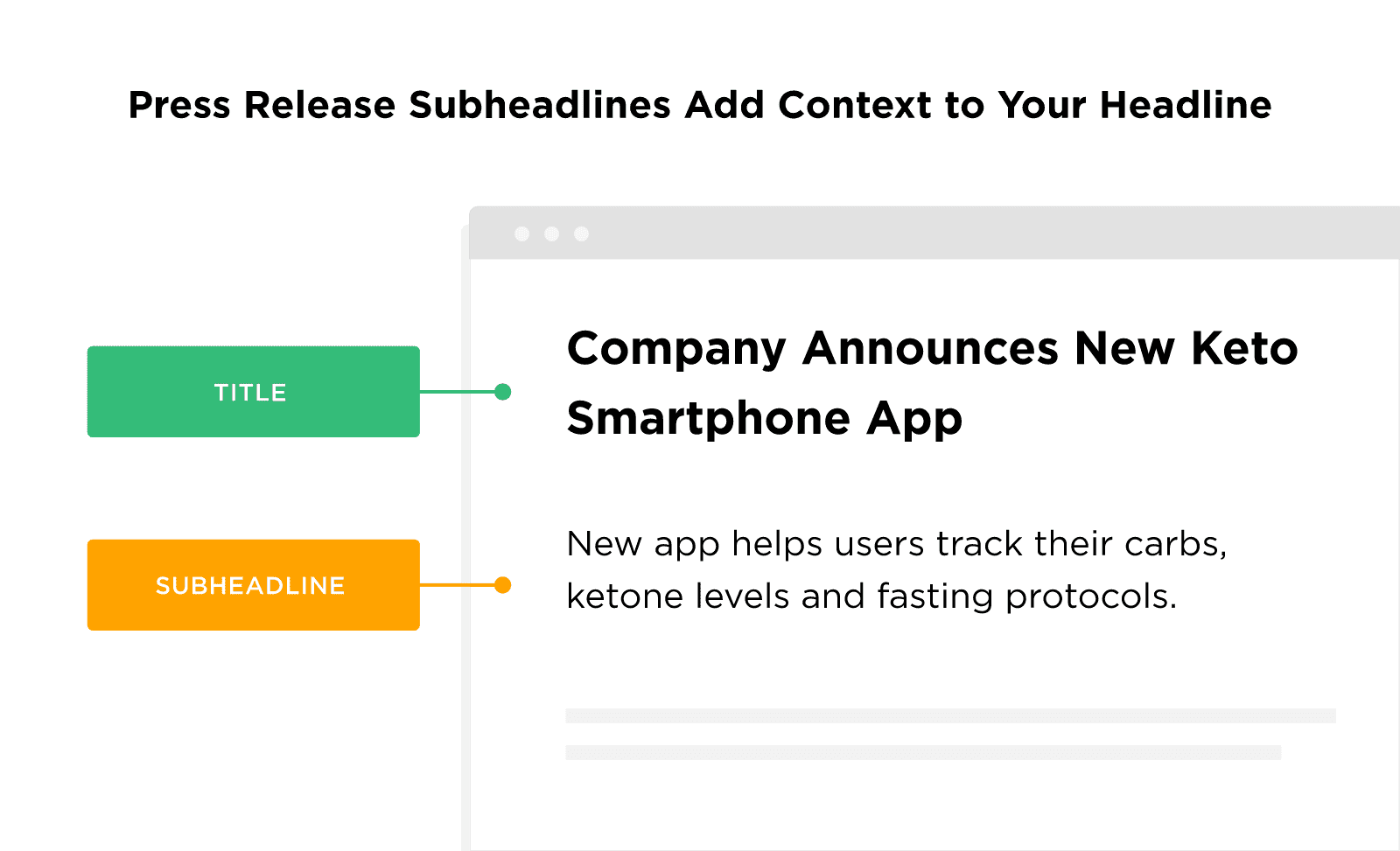 Overall, press releases are good for earning external links because they make life simpler for other sites. If you've already taken the time to post the details of an important industry update, it makes sense for others to link to that page. News releases are written from an informational angle, so they often don't require too much prior research.
Earn a spot in a link roundup
Link roundups are blog posts that share a list of resources with the reader. They are effective pieces of content because they make it easier for users to explore a topic without digging through SERPs.
Here are some things you can do to earn a spot in a link roundup:
Publish your own research or data on a topic.
Keep your content up-to-date.
Provide a full-length guide or how-to.
Take a unique approach with your content's format or use of multimedia elements.
Once you know you've got the right content for a link roundup feature, reach out to various websites. Looking for sites that have roundups posted already is a good way to find opportunities. If they've posted in the past, it's likely that they'll do it in the future.
Content marketing
In the past, content marketing involved the promotion of products and services through TV commercials and print media. The invention of the internet, however, led to a new digital marketing approach that offers more flexibility.
Today, there are many content marketing formats you can use to connect with your target audience and promote your products in the process. One popular approach is partnering with social media influencers who already have major audiences. These types of agreements can be a quick way to extend your reach without building a following from scratch.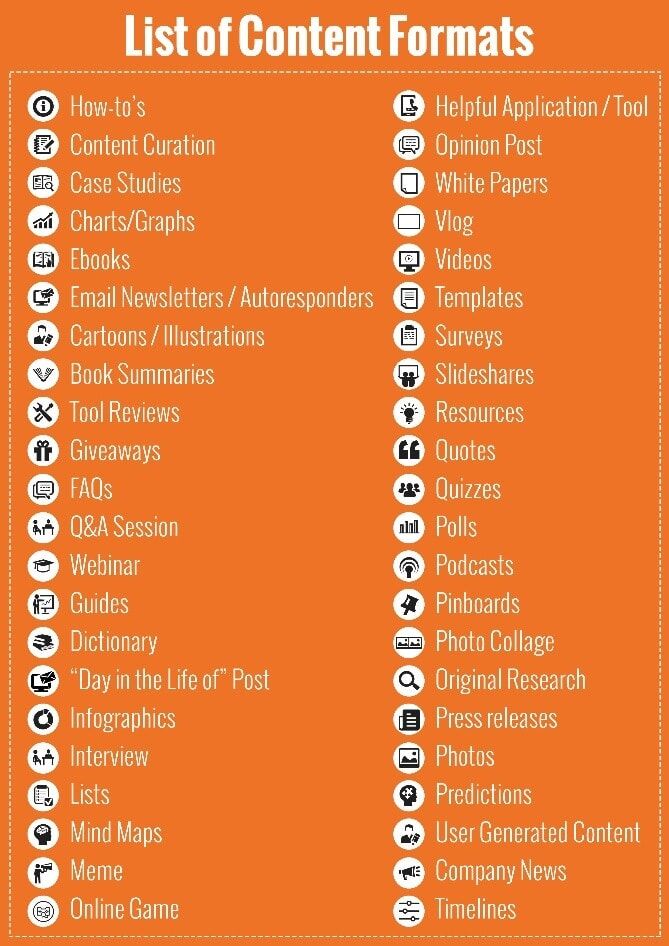 Blogs are another popular format. Companies that publish blogs have better audience engagement and lead generation outcomes than those that do not.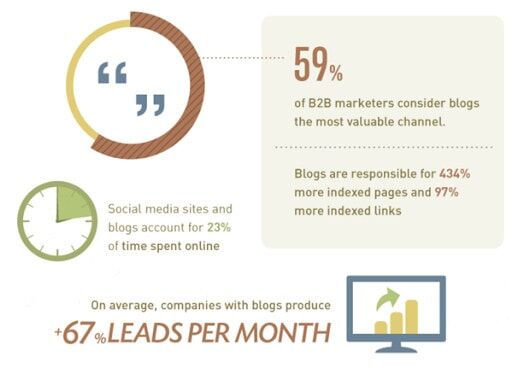 When you create these pieces of content, you want to make them as interesting and engaging as possible. They should be something that adds value to your industry or customers. The more shareable, the more high-quality links you will receive.
The more relevant and insightful your content, the better. Search engines want each SERP listing to be unique and to provide a solution. Use of multimedia allows you to do both. Over time, the demonstrated value of your web pages will lead to higher rankings.
Get a complimentary SEO audit
Competitor analysis can help you build backlinks quickly and efficiently. Understanding your competition's weaknesses will help you identify link opportunities. Learning their strengths will give you a framework for improving your own content. Increasing the quality and number of backlinks to your site can improve your search engine rankings and lead to a larger audience for your content.
Want to find out how you're doing with SEO? Get an instant SEO audit below. Or, schedule a free consultation to see how intent SEO can generate 700% more profitable traffic.