Magento is the web's third-most-popular ecommerce platform, behind just Woocommerce and Shopify.
With nearly 40% of all ecommerce traffic coming from search, Magento users are increasingly turning their attention to a high-ROI, low-maintenance form of traffic generation known as Magento SEO.
What is Magento SEO?
SEO stands for "search engine optimization." Magento SEO is a digital marketing strategy that involves improving Magento websites with tactics like content marketing, keyword research, link building, and more, to make them appear higher on search engine results pages (SERPs).
Higher positions on SERPs are correlated with more traffic from search engines like Google, Bing, and Yahoo, which means more potential customers to your ecommerce store. Unlike paid advertising, SEO can bring high ROI with relatively low cost, and what's more, that ROI can grow with relatively low ongoing maintenance.
Magento SEO best practices for beginners
Succeeding with Magento SEO requires a combination of controlling for SEO issues specific to the Magento platform, and well-rounded knowledge of on-page, off-page, and technical SEO. If you're trying to make your Magento store appear higher in search engine results, the following five SEO tips will give you the foundation you need to get started.
Control for issues specific to Magento SEO
Compared to other ecommerce platforms, Magento is one of the best for SEO. Still, you'll have to control for some issues that can come from this platform specifically, like:
Make content your cornerstone
If you want to outrank your competitors on SERPs, your content needs to be better than theirs. Though the idea is simple, execution is a little more difficult. It requires…
Exhaustive keyword research will help you identify the terms your audience is using to find products and services like yours. SEO tools like Google Search Console, Ahrefs, Moz, SEMrush, and popular plugins like Yoast can help you find them. Identify keywords with high search volume (short-tail) and keywords with high intent (long-tail), and develop a strategy to use them in product names and descriptions, blog posts, page titles, meta tags, headers, and other high-value content areas to maximize ranking effectiveness.
Organization for usability will make your content easy to consume. You want the searcher to be able to find what they're looking for on your website as quickly as possible. Accomplish this with HTML header tags. Use an H1 once (page title), H2s to describe broad concepts within that H1 category, H3s to describe more specific ideas within those H2s, and then H3s and H4s if you're getting even more specific. In the body of your content, use bullets and bold effects to draw attention to important text.
A focus on search intent will help you create content that best satisfies the searcher. What are they looking for when they search your keyword? A product page? A blog post? If yes, what type of blog post do they want? A listicle? A guide? A review? Studying page one of Google search results will help you figure out what kind of content to create to best satisfy the searcher. Understanding the different types of search intent will help you accomplish this.
A commitment to detail is important when we talk about creating great content. And that's because great content is made from lots of small tactics. Don't overlook the little things, like ensuring you're optimizing your product images with effective filenames and alt tags/alt text; creating SEO-friendly metadata (write great meta descriptions, meta titles, and title tags to boost your SERP CTR), optimizing anchor text, and consider some of the other SEO tactics you'll find on this list.
Be the architect of the site you would want to use
Organized site architecture is what makes your website easy to use. And if it's easy to use, it's easy for searchers to find what they're looking for. Ultimately, this is what Google wants from your site: Comprehensive information packaged in a website that's easy to use. Here are some of the elements of good site design for Magento SEO.
Intuitive page hierarchy. If your visitors want to find a particular piece of content, they should be able to determine where that content will be based on the structure of the website. Your home page should serve as the introduction to your categories of content, then get more specific through category pages, subcategory pages, product pages, and even product variation pages if needed.
SEO-friendly URL structure to help visitors and search engines understand pages and navigate to them easily. Keep your URLs short, simple, descriptive, and include your focus keyword in them.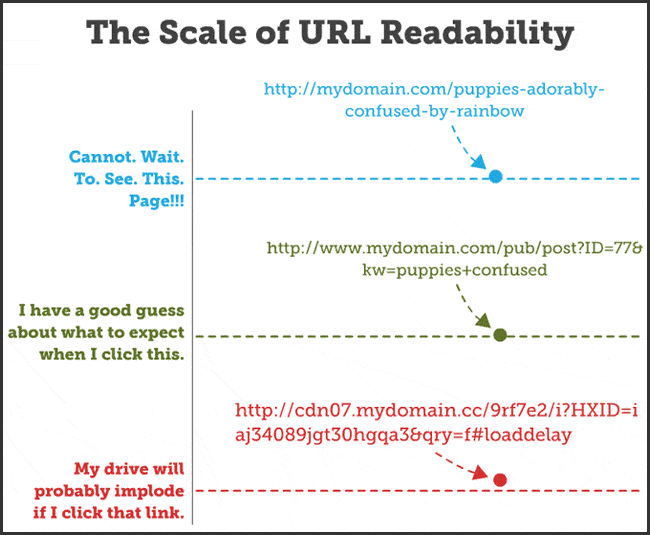 Effective internal linking. Good internal linking makes it easy for your visitors to find what they're looking for on your website. They should be able to move from broad to more specific sources of information and back again through internal linking in your navigation menu, product category pages, and the body of your content. Internal linking also helps search engines crawl and index your site effectively. For best SEO, ensure your anchor text includes your target keyword.
Create a strategy to generate backlinks
Google doesn't just take signals from your on-page SEO efforts. Its algorithm also puts a lot of weight in how the rest of the internet interacts with your content. Tactics for Magento SEO success in this area include:
Double down on content. When you create high-quality content, your visitors are compelled to share it with their networks. Creating quality content is an on-page SEO tactic, but it's one of the best ways to get natural backlinks.
Contribute to other content sources. Guest blogs, interviews, strategic partnerships — these are all ways for online stores to create opportunities for backlinks. This could mean writing a press release for a new product, soliciting coverage from an independent blogger, or partnering with an influencer to create a series of sponsored social media posts. They all open up the opportunity to generate backlinks from both the partner and their audience.
Get social. Sharing content creates more opportunities for it to be seen. And one of the best ways to get your content seen is with social media marketing. Research has even shown a correlation between social media posts and backlinks.
Use proven link-building tactics. Some SEO tactics are purely for link-building purposes, like fixing broken links and looking for uncredited mentions of your brand, and other tips you'll see on this SEO checklist.
Invest in your site infrastructure
Technical SEO is the third component of a killer SEO strategy. It focuses on optimizing website infrastructure for both users and search engines. Valuable SEO tactics in this area include:
Submit an XML sitemap to Google so its crawlers can find their way to your pages without missing any (and accidentally leaving them out of search results). You can create and submit a sitemap.xml file with the help of tools like Google Search Console and Bing Webmaster Tools.
Use a robots.txt file to communicate to Google how to crawl your site. You can tell the search engine to crawl your site a specific way, or even noindex pages that you may want to keep out of search engine results.
Use the canonical tag on pieces of highly similar or identical content with different URLs. This is not uncommon on ecommerce websites. Consider that the same grill might have two different product URLs — one on the "cooking" category page of the website, and the other in the "outdoor" category page. Also make sure that you use the canonical tag to tell Google which site URL option to index, your www version or non-www version. For Magento users, the canonical tag also comes in handy when pagination creates duplicate content, too.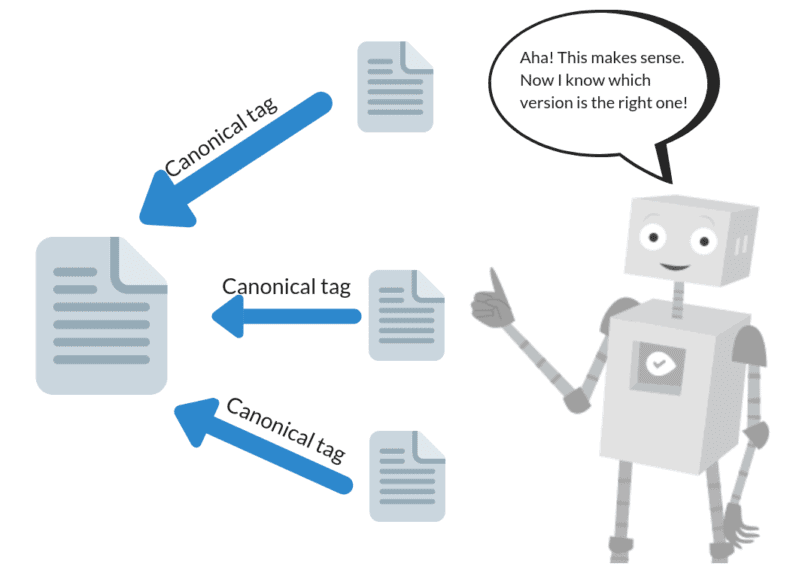 Use schema markup. Schema is a labeling language used on the backend of your website. Not only does it make crawling more efficient, but It can result in rich snippets on SERPs, which are more robust search results that may include product reviews, ratings, and deep links to other pages on your site. Magento extensions like SEO Toolkit can help you implement schema markup.
Optimize page speed. Page speed is an official Google ranking factor, which makes improving page load time high on the list of technical ecommerce SEO. There are lots of ways to do this, like minifying Java, compressing CSS files, enabling caching on your web server, using the open-source AMP framework, and more.
Prioritize the mobile user experience. Google's algorithm has been using mobile-first indexing for new sites since July 2019, which means it will crawl the mobile version of your site before the desktop version. Without effective mobile functionality, your Magento website will take a serious hit in search engine rankings.
Get a complimentary Magento SEO audit
With the foundations of SEO and some knowledge of Magento-specific SEO issues, you can start climbing toward page one of search engine results today. Want to find out how you're doing with Magento SEO? Get a free SEO audit below. Or, schedule a free consultation to see how intent SEO can boost traffic revenue by 700%.