Outperforming your competitors on search engine results pages takes more than a day. But setting yourself up to do it doesn't have to.
While the cornerstone of good SEO is creating high-quality content that satisfies search intent and generates backlinks, it's not the only way to improve your SEO. Below, we count at least 32 ways to improve your SEO that don't involve time-intensive keyword research and long-form content creation.
How to improve your SEO today: 32 quick tips
In search engine optimization, it's fundamentals that move the needle most. However, doing the little things right can add up to a big sitewide impact on SEO. In no particular order, here are 32 quick SEO tactics that can improve your organic traffic through search.
Get rid of excess images on your pages, like stock images that add no value, for example. This improves page speed, an official Google ranking factor.
Eliminate outdated JavaScript from old tools on the back-end of your web pages. This also improves page speed, and it can be done easily with a tool like Google Tag Manager.
Organize your content for readability with headers and subheadings in HTML. Use one H1 title tag (page title) to describe the page content, then separate block text with a few H2s to describe concepts within that page, H3s to describe ideas within those concepts, and H4s to describe specific details within each idea. Use bullets and bold words to draw attention to important phrases within those details. This helps both readers and crawlers understand your page. It can also reduce the bounce rate.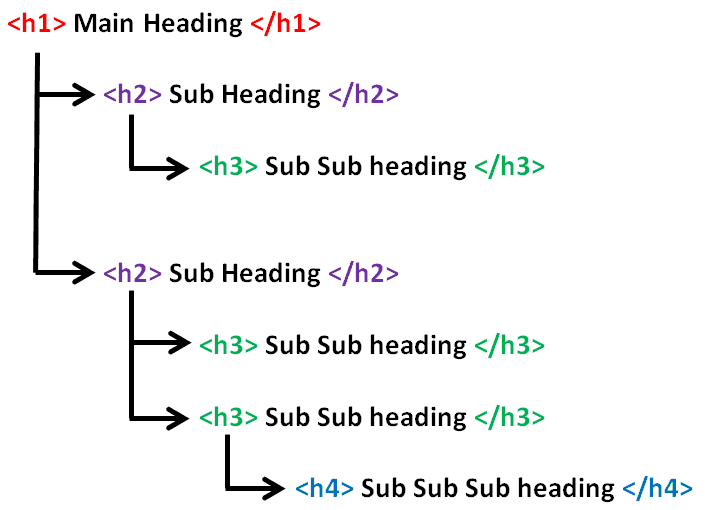 Go through your headers and try to rephrase to include your page's target keyword. This can help searchers and crawlers understand your page better, and it can also increase organic search traffic.
Add a meta title and meta description. Over 60% of pages don't have these, and though they're not a ranking factor, they do impact SERP CTR. And correlations have been found between SERP CTR and search engine rankings.
Use a tool like SERP Simulator to make sure your meta title and description are not being truncated.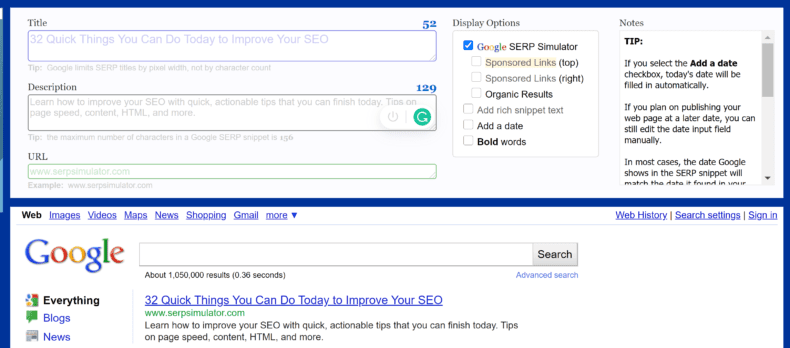 Pick a descriptive name for your image alt tags and include your keyword in it. This helps crawlers and users with accessibility issues better understand your content.
Review your internal links. Make sure they're descriptive and include your page's target keyword.
Review your external links. Make sure the anchor text is a partial match instead of exact. Too much exact match external anchor text is a red flag to Google.
Add internal links from your best ranking content to your worst ranking content. This can give it a needed boost on SERPs.
Remove external links that link out to sources that may be considered spammy by Google.
Make sure your privacy policy is accessible to users. When evaluating your site's trustworthiness, Google expects to find this.
Make your contact information easy to access. Google considers this a sign of trustworthiness.
With an SEO tool like Broken Link Checker, find dead links in your content and replace them with links to high-quality pages that are live.
Share great content to social media. Social links aren't a ranking factor, but there's a correlation between top-ranking pages and social links.
Submit an XML sitemap to Google. This gives crawlers a map to all your content.
Make sure you're using the right redirects for old content. Different redirects can have different impacts on crawlability and user experience.
Use canonical tags on similar content, such as products with identical descriptions. This tells Google which page to crawl and index.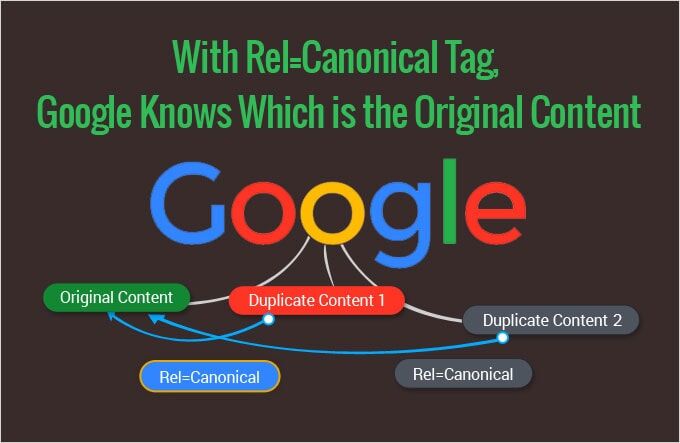 Use the nofollow attribute on sponsored links. This tells Google when a link has not been earned naturally.
Label your most important content with schema markup to boost your odds of generating expanded search results with rich snippets, and to make your content easier for Google to understand.
Expand on or eliminate content from your library that's too thin. Google rewards comprehensiveness.
Refresh or eliminate content from your library that's old and outdated. Google rewards fresh and relevant content.
Eliminate content that's not relevant to your area of expertise. Google rewards businesses that focus on what they know.
Make sure ads aren't interfering with UX. When advertising impacts user experience negatively, it may negatively affect search ranking.
Add jump links to your posts. These allow users to "jump" to different parts of the content, making it easier for the user to get what they're looking for quickly.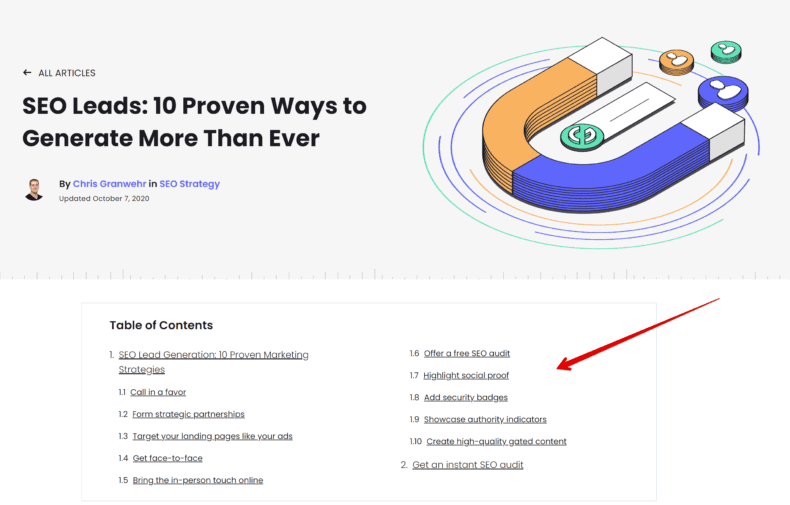 Run your content through Clearscope to see how your keywords compare to other results on the first page of Google SERPs.
Make sure your site looks and operates effectively across mobile devices of all sizes — smartphones, tablets, etc.
Use Google Analytics to find pages that need the most boost in SEO.
Claim your Google My Business page if you're a small business with a local audience. This is important for local SEO, especially if you have a brick-and-mortar storefront.
Install SEO plugins for your CMS. There are a lot of popular options for WordPress from brands like Yoast and Rank Math, which integrates with Google Search Console.
Conduct an SEO audit. This will tell you what on your site needs the most improvement.
Request Google crawl your site. Once you've made widespread changes to your site, you can request that Google reassess your pages.
Start improving your SEO now
Techniques like blogging for keyword phrases can make a big impact on on-page SEO, and link-building can greatly improve off-page SEO — but even these 32 quick SEO tips can make a big impact when they're executed across your whole site.
Want to see how you're doing with SEO? Get a free, instant SEO audit below. Or, find out how intent SEO can boost traffic value by 700% with a free consultation.