SEO is a deep discipline. And it's impossible to find a resource that covers everything you need to rank successfully in Google. There's so much to know and tactics are always changing.
To make finding valuable SEO tips a little easier, I've put together this SEO checklist of 100 strategies I would've liked to know starting out. They range from the broad "execute a successful content marketing strategy" to the very specific, "ensure your images are near relevant text so that Google can better understand them." Whether you're a professional SEO or a non-SEO trying to boost your rankings, they should make your journey to page 1 a little easier.
100 SEO best practices for 2020
Starting with a list of things that will streamline your SEO mission, this post is divided into six sections:
SEO setup, which is about the tools and systems you should set up to be successful in SEO.
On-page SEO, which is about how to optimize your content for search.
Off-page SEO, which is about how to generate authority off your website.
Technical SEO, which contains advice on how to optimize your website infrastructure for search.
Local SEO, which explains how to improve your search presence in an immediate area.
Black hat tactics to avoid, which explains the tactics Google will consider penalizing you for.
Though this blog post has 100 strategies, there are many, many more that will help you rank in Google. These strategies are only designed to be a starting point. Have you implemented any of them? Mark the ones you haven't and dive deeper when you're through.
SEO setup checklist
To succeed in SEO, you need the right SEO tools and systems. These set you up to work smarter in the beginning and save time down the road. They also give you the capabilities you need to keep up with competitors and understand your audience.
Set up Google search console and tell Google to crawl your site. After you do this, you can manage many aspects of SEO from this one tool, from search presence to penalty recovery.
Set up Bing webmaster tools. This is like Bing's version of Google Search Console, where you can manage your search presence in Yahoo and Bing.
Set up Google Analytics. This free tool is the most valuable in marketing, for pros and beginners alike. Track basic metrics and even advanced paths to purchase with Google's robust platform.
Use PageSpeed insights to monitor the speed of your pages (speed greatly affects SEO).
Use Google's Mobile-Friendly Test tool. This will assess the mobile-friendliness of your site to other device users.
Consider using a tool like Panguin to see if your site has been impacted by algorithm updates.
Spy on competitors with a tool like SEMrush and Woorank.
Find a keyword tool, like Google Keyword Planner, Ahrefs, or SpyFu.
Consider a tool like Clearscope for search-optimized content creation.
Get quick SEO audits with add-ons from Moz and SEOquake.
Install WordPress (or Drupal, Wix, Squarespace, etc) SEO plugins like Yoast to ensure your CMS is generating optimized content.
Use Google Trends to uncover information about keywords and trends related to the topic, so you can create content for up-and-coming search terms.
Set up Google Tag Manager to manage and organize all your software.
On-page SEO checklist
On-page SEO is a pillar of search engine optimization that focuses on improving the content of your web pages to boost search rankings. Succeeding in on-page SEO comes down to creating valuable content that visitors can find easily and search engines can understand.
Do keyword research. Don't just create content. Keyword research will help you discover the search queries that your target audience uses to find your business.
Study the SERPs to discover content format that ranks. Search your keyword and look at what's on the page. Is it a blog post? A video? A product page? THAT is what people want. Create similar but better content than your competitors.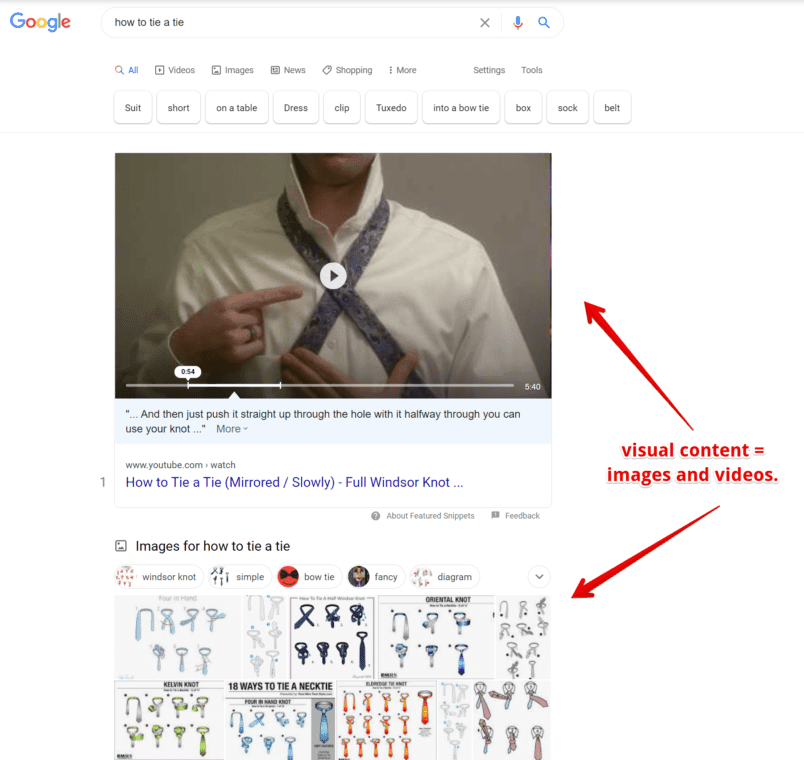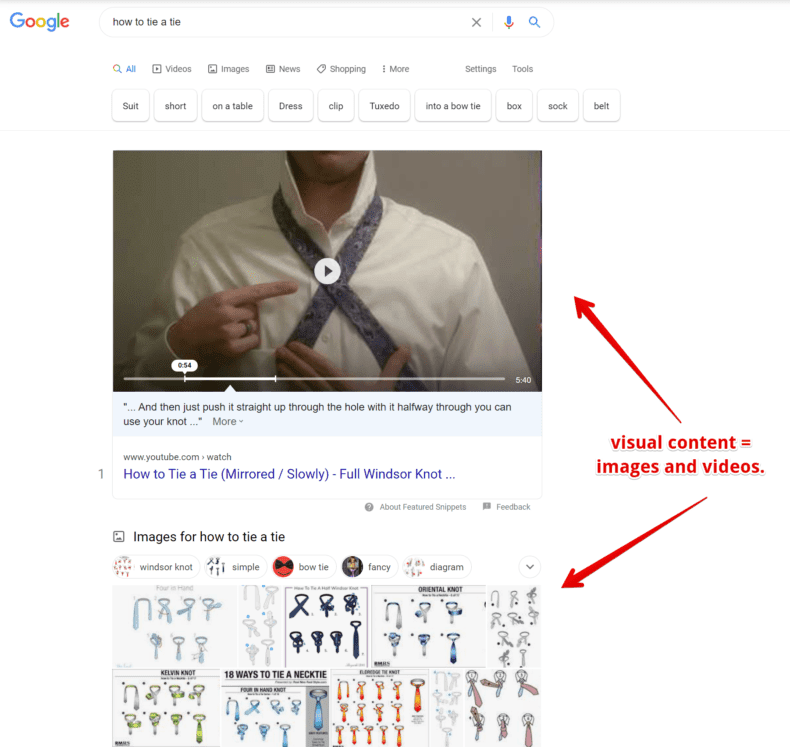 Study the SERPs to discover the content type that ranks. Once you know the format, now you need to know the type. If it's a blog post, is it a listicle? An article? A guide? This will help you create content that competes with other content on page 1.
Look for the angle of the content that's ranking. To boost your chances of ranking even higher, study the SERP for your keyword as it relates to the angle of the content. If the keyword is "cardiovascular exercise," the format is a blog post, and the type is a listicle, then what is the overall angle of the listicle? Is it a list of types of cardiovascular exercises? A list of benefits of cardio? A list of steps to get the most from your cardio workout? Knowing this will give you an edge over competitors who are only doing basic keyword research.
Look at the featured snippet if the SERP for your term has one. What kind of content is Google highlighting? Is it a list? A definition with an image? Whatever the snippet features, it's a good idea to emulate it.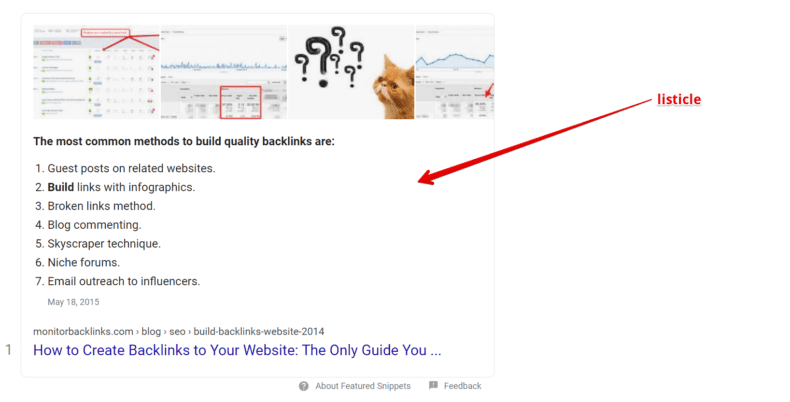 Publish valuable content. Keyword optimization, intent — it can all match up. But if the content isn't valuable, where you rank doesn't matter. Aim for 300+ words. Less than that, you can hardly cover the topic you're writing on.
Create content on your area of expertise, not on topics that are random or too unrelated to your area of knowledge. This shows Google that you are an expert in your area.
Publish your content regularly. Google rewards freshness and regularity.
Create content for both short-tail keywords with high search volume and long-tail keywords with high bottom-funnel value.
Use keywords in your content but don't force them unnaturally. You're writing for people first, Google second.
Use synonyms of your term and others related to it to help Google better understand the content.
Organize your content with accurate HTML and CSS. Use header tags. The h1 tag only once, and h2s for broader topics with h3s and 4s nested underneath. These subheadings help Google understand what the page is about.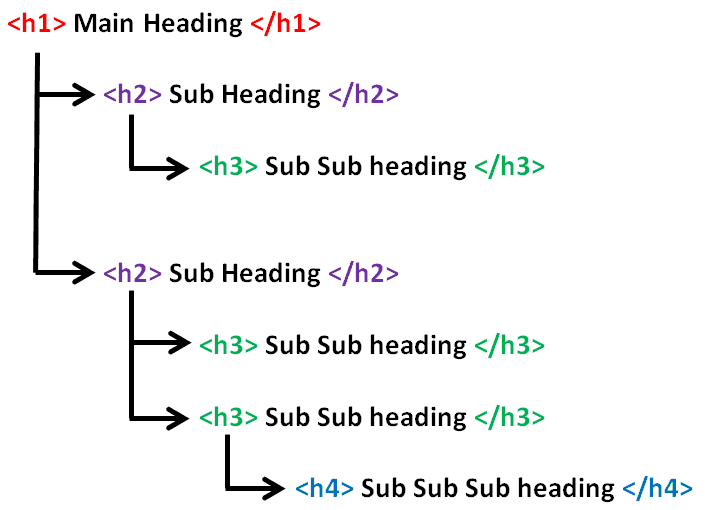 Include your target keyword in headers for an SEO boost.
Make your content easy to skim. Organize with headers and bullets. Write in plain language like you talk. This enhances readability. Ultimately, what improves user experience improves SEO.
Create a unique title tag. It will help increase SERP click-through rate, and help Google understand your page, too.
Use your primary keyword in your title tag and secondary keyword if it fits naturally.
Assign only one primary keyword to each page of your website. Assigning two or more can cause "keyword cannibalization," which can hurt your rankings.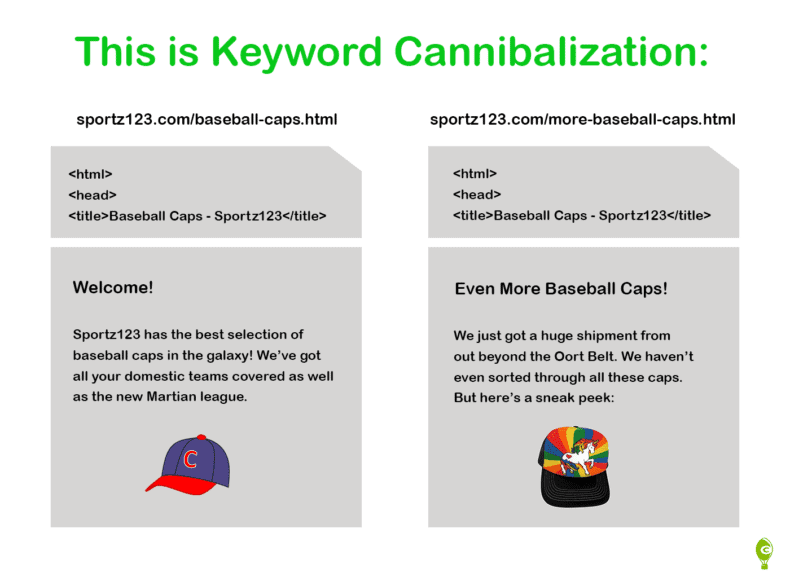 Keep your title tag around 55 characters or less so it's not truncated on SERPs of various sizes across mobile devices.
Create a unique meta description. Meta descriptions should elaborate on the title and describe what the page is about to help visitors and crawlers better understand it.
Keep meta descriptions to around 150-160 characters so they're not truncated on SERPs.
Don't use quotes or any special characters in your meta description Google will eliminate them on SERPs.
Improve your social meta tags. These control the content that's shown on social media when someone shares a link to your page. Since social mentions are believed to help rankings, make sure yours are well-defined, clear, and produce good design.
Regularly update and refresh content. Google wants to serve the most recent and relevant results to searchers. Make sure yours is up-to-date.
Name your image alt text something descriptive. It helps crawlers understand and index your content.

Don't embed important text inside images. It won't be readable by search engines.
Place your images near relevant text. This helps give context to your image.
Consider placing your most important image at the top of the page.
Give your images short and informative file names. Use the keyword in it. This can have an impact on the way Google understands and indexes your content, like image alt text does, too.
Internally link your content. Internal links help crawlers find all your pages and also makes it easier for visitors to navigate to other relevant pages of your site.
When you link internally, send links from your best-ranking content to content that needs a boost in search. This will send a little rankings boost to the weaker content.
Don't overdo the links. Pages with hundreds of links may be flagged by Google as spammy. Only link when it's necessary and helpful.
Make your anchor text keyword-rich. This helps Google understand what the linked page is about.
Link to valuable sources when you link externally. To Google, good websites keep good company.
Keep homepage content relatively static. If you update your content or change it too frequently, it can weaken SEO.
Make contact information easy to find on your site. Google considers this a signal of trustworthiness.
Include a privacy policy on your site. This is another element Google expects to find on a trustworthy site.
Make sure you're using text navigation. Not images. Text can be crawled and indexed, but images, not as easily.
Off-page SEO checklist
Off-page optimization focuses on improving factors that aren't on your physical web pages. Generally, doing off-page SEO well means other people are talking about you and linking to your site. And these links to your web pages from others, called backlinks, indicate to Google that internet users find you to be a valuable source of information.
Offer to update old links and replace content. With the right tools, it's easy to find dead links on other websites. Offer to replace those dead links with your own content, so that readers of that content will have a valuable resource to go to instead of a 404 page.
Look for times you were mentioned but not linked to. Search for your brand name. When you find it in content, were you credited with a link? If not, reach out and attempt to get a link back to your site.
Amplify content with social media, like Facebook, LinkedIn, Twitter, etc. Social media is one of the easiest ways to get new visitors to your content and boost the likelihood of earning backlinks from other websites.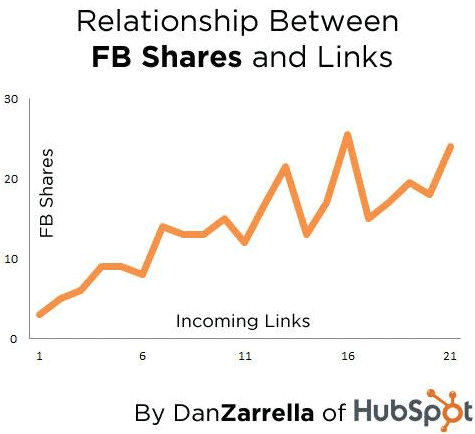 Boost authority and expertise with content marketing. Content marketing isn't just for on-page SEO. When you create high-quality content, people want to read and share. And the more they read and share, the more likely it is people link to that content.
Find dead backlinks and attempt to replace them. When your backlinks disappear, you lose authority. By discovering which backlinks you lost, you can find out if the content is gone for good, or it's possible to get those links reinstated by their owner.
Remove links from low-quality websites. Getting links from spammy websites can hurt your SEO. The company you keep is an indicator to Google of your own site quality.
Find out where your competitors get their backlinks, then try to get your own from their source. SEO tools like Ahrefs and Alexa can tell you where your competitors get their backlinks from. If there are opportunities to guest post or contribute to a forum to get similar links, attempt to get them yourself.
Guest blog. Don't do it just for link building, but for the opportunity to gain access to a new audience, too. This audience will contribute to your opportunities for more backlinks. If the site you're writing for allows it, include a link back to your site.
Think of partners, vendors, clients, blogs, listings, directories, and people in the same industry who offer different services, and see if they're willing to link back to your site as a helpful resource.
Technical SEO checklist
Technical SEO is focused on improving your website infrastructure. Things like simple URL structure and organized site architecture make it easy for visitors to use your site and search engines to crawl it, too.
If you make any changes to old URLs, make sure you redirect visitors to the new address.
Design for mobile first. Google has committed to mobile-first indexing, meaning it will crawl and index your mobile site first. Your site needs to have a mobile version to reach its peak rank.
Use canonical tags for duplicate content. This helps Google understand which content to crawl and index if you have multiple identical pieces of content on the web.
Create a robots.txt file. This will tell search engines what not to index and specifically how to index certain pages.

If you're using a CMS, make sure it's creating pages and links that are crawlable by search engines.

Use schema markup to better organize your content for crawlers, and create rich snippets and deep links for your search engine results.
Ensure your site's most important content is visible by default. If it's hidden inside navigational elements like tabs or expanding sections, Google is able to crawl it, but users will have a hard time finding it. Google says "we consider this content less accessible to users, and believe that you should make your most important information visible in the default page view."
Make an effort to ensure advertisements aren't affecting your search engine rankings. Use the nofollow or sponsored attribute to prevent ad links from being crawled.
Use HTTPS. This is a ranking factor, and Google will alert visitors if they land on a site that isn't using SSL with a warning that the site isn't secure.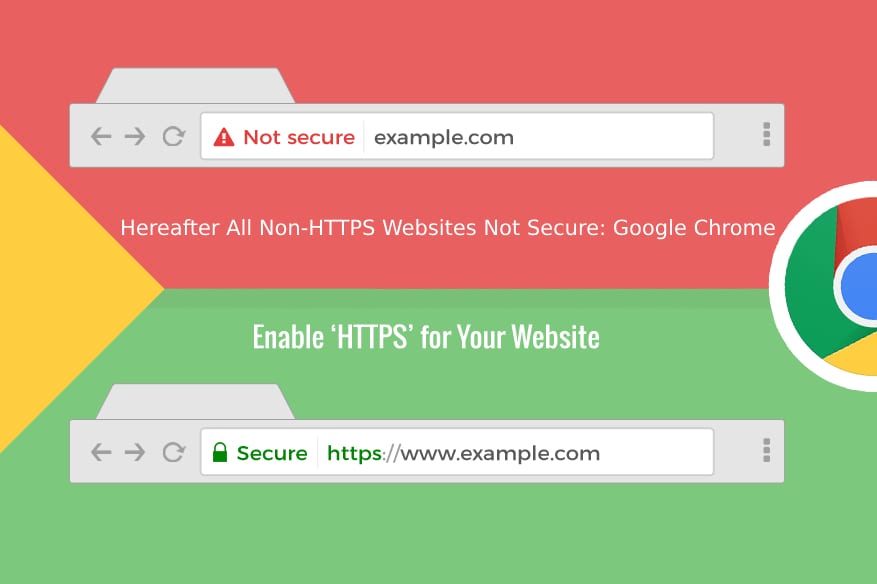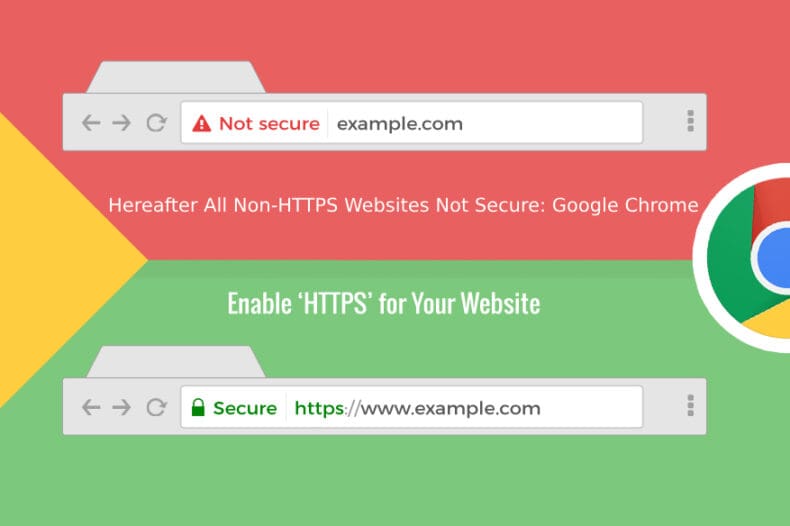 Tell Google if you have content for users who speak other languages. This can be done with the hreflang tag.
Organize your site content into a hierarchy. Make it easy to find content with categories and related subcategories. This helps visitors and search engines understand and use your site effectively.
Submit an XML sitemap to Google. This helps crawlers find and index all your content.
Use your main keyword in your URL.
Keep your URL short — fewer than 128 characters.
Make your URL structure simple. Users and search engines should be able to understand where they are and what they're consuming based on your URL structure.
Eliminate unnecessary images. Large and excess images can seriously slow down site speed. Slow site speed can hurt rankings, and it's a major contributor to bounce rate.
Get rid of unnecessary JavaScript. Excess JavaScript is another leader in slowing page load speed. Many times webmasters have old JS tags lingering on the back-end of their web pages without knowing it.
Consider AMP. AMP is a high-speed, lightweight coding language that allows designers to create functional web pages that load instantaneously.
Make your 404 pages helpful. Include sitelinks, navigation, search functionality and contact information, so that your visitor has all the resources they need to find what they're looking for.
Use Google Search Console to find crawl errors and address them.
Run link audits on your site and fix any broken outbound links from your content.
Find out how well you perform in voice search. Increasingly, people are looking for answers with voice.
Local SEO checklist
Local SEO is what helps brick and mortar businesses get foot traffic. The goal of these strategies is to get found in Google, but to get visitors into your store or office. Here are some of the most essential:
Set up a Google My Business page. This allows a rich snippet to appear on SERPs when someone Googles your business, where people can find important information about your hours, location, products, and more.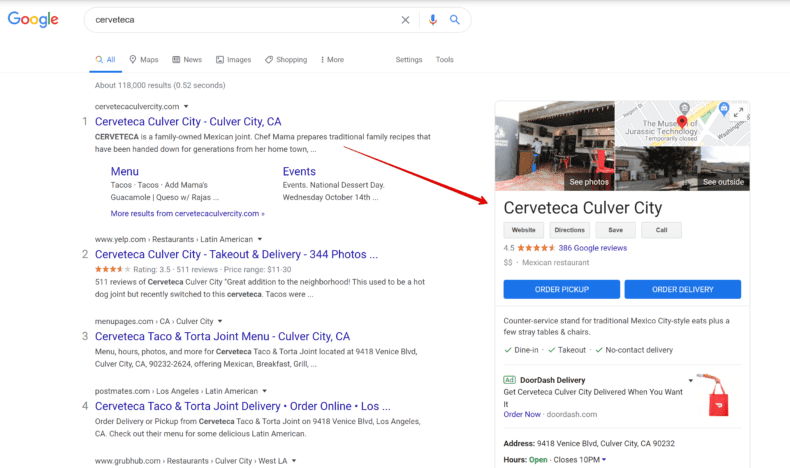 Get listed on local business directories. Not only will this increase your visibility online, but it will help with backlinks, too.
Make sure your online business citations are relevant. If you're a freelance copywriter, you shouldn't be in a directory for carpenters, food caterers, etc…
Include your address in the footer of your website. Help search engines connect your business with a specific geographic region to improve your local search rankings. Include the physical location of your business (or multiple locations of your business) in the footer of your website.
Maintain NAP (name, address, phone number) consistency. Your name, address, and phone number should be the same on all your business listings across assets online. Inconsistency can be a red flag to Google.
Help Google geotarget to the audience of your site with the International Targeting Report.
Black hat SEO tactics to avoid (according to Google)
There are shortcuts to success in every industry. But for the most part, these shortcuts require ethical compromises that only end up hurting you in the long run. Black hat SEO techniques are ones that have been outlawed by Google. If you're caught engaging in any of the following, you can expect to be penalized.
Get a free SEO audit
This list is by no means exhaustive. Even if it was, SEO is constantly evolving. That's why I update it as regularly as possible to offer new and fresh SEO tips.
This checklist is most valuable when used as a launchpad for in-depth research into specific SEO issues affecting your business.
Want to see how you're doing with SEO? Get graded on 40+ key SEO factors with an instant audit below. Or, schedule a free consultation to see how intent SEO can boost traffic value by 700%.