Businesses that track metrics in real-time are 28% more likely to meet most or all of their annual goals. Despite the benefits of data analysis, many brands fail to regularly assess their search engine optimization (SEO) performance.
Regular site audits make it easier for marketers to develop an effective strategy. Through SEO tracking of user experience, technical, and site traffic data, brands may have more successful marketing campaigns overall.
What is SEO tracking?
SEO tracking refers to the process of monitoring a campaign's progress over time. It forms the basis of campaign optimization, telling you whether or not your strategy is working. If you don't track essential metrics, you won't know how to improve your website efficiently.
Many webmasters develop content but fail to assess its SEO performance. A lot of times this happens because SEO tracking can be overwhelming. There are hundreds of Google ranking factors that search engines consider when analyzing web pages.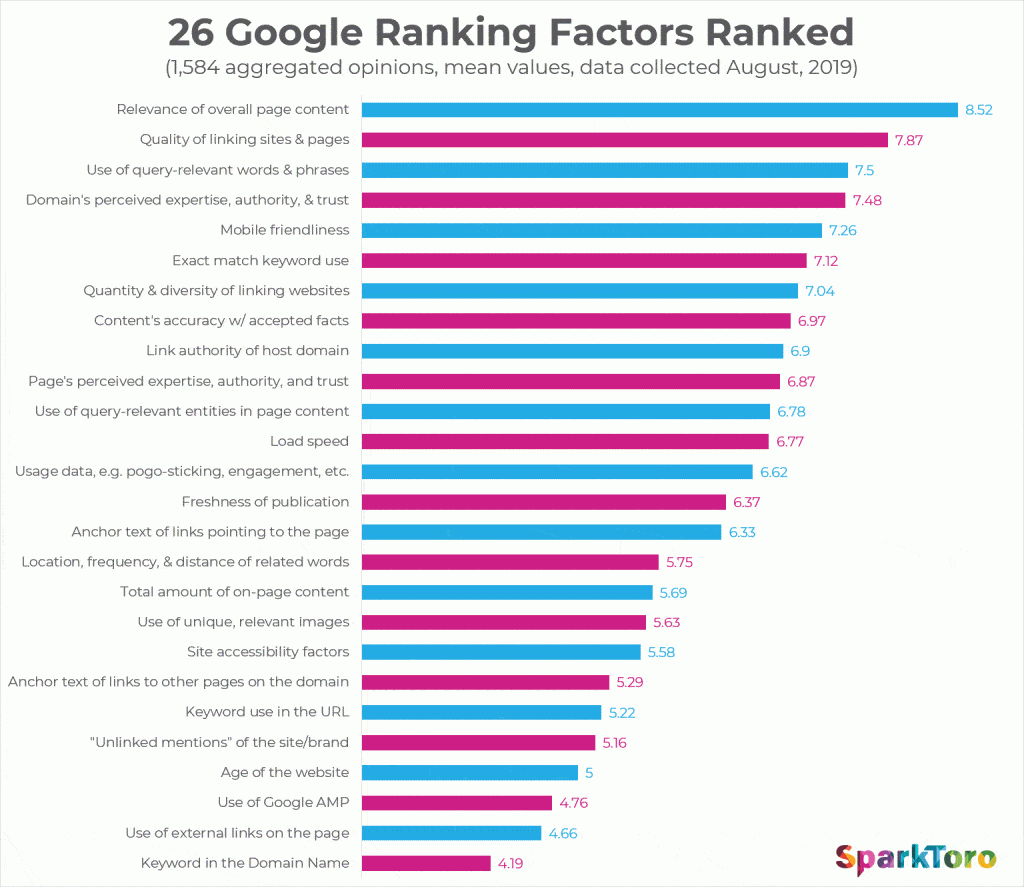 The most important SEO metrics vary from website to website, which is why there's no one-size-fits-all template for SEO tracking. While a large ecommerce site might emphasize page speed, a small nutrition blog may focus more on organic search traffic. Before you implement new optimization techniques, you should have a plan for tracking your progress.
Key metrics and tools for SEO tracking
While monitoring your performance can be confusing, it helps if you pick a variety of data points. Your analytics strategy should look at the SEO campaign from all sides. This includes performance in the search engine results pages (SERPs) and overall website success.
Analysis of these data points should reveal weaknesses in your campaign. When setting goals for optimization, focus on the deficiencies that, when improved, can make the biggest improvements on your bottom line.
Will improving bounce rate have the biggest impact on your goals? Or maybe you need to improve page speed or, if most of your visitors come from mobile devices, mobile-friendliness. If you're unsure of where to start with SEO tracking, here are some of the most common SEO metrics that experts monitor.
Organic traffic
Organic traffic is the number of earned (not paid) website visitors you get from SERPs. Increasing your organic search volume is the overall goal of SEO. After all, if no one visits your web pages from the search engine, your website can't generate new customers, clients, or readers.
While search engines provide a larger potential customer base, those potential customers will only visit your website if your content appears on search engine results pages. Tracking your organic traffic will give you an idea of how visible you are in Google, Bing, Yahoo, and other search engines.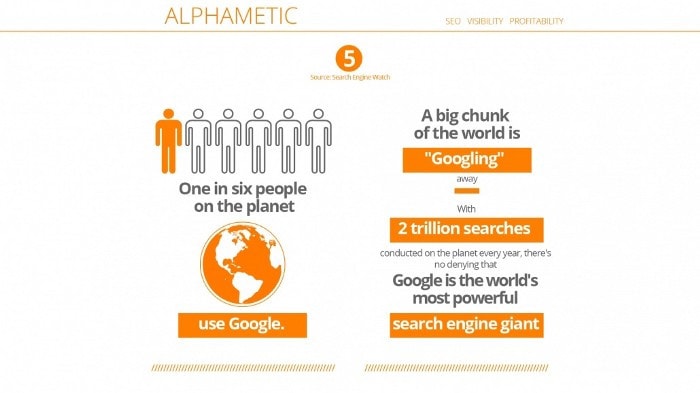 There are many ways places where you can track organic traffic. Many marketers do this using their Google Analytics account. These tools analyze organic traffic data and break it down in unique ways.
You can view your website visitor data by:
The location they are searching in.
The landing page that they are visiting.
The device that they are using.
This can be helpful for identifying new target markets and finding areas of improvement. For example, you may notice that your mobile organic traffic is much lower than desktop traffic. This may mean you have a technical SEO issue that negatively impacts your mobile site.
Other popular tools include Semrush Analytics and Google Search Console. Understanding who visits your site, how they get there, and what they view is very insightful for improving your search engine rankings.
SEO visibility
A site's SEO visibility is the percentage of clicks that it gets for all its ranking keywords. This metric gives you an idea of how likely you are to attract new customers through search traffic. When your visibility is high, you have a better chance of gaining website visitors.
An important variation of this metric is local SEO visibility which refers to your online presence in your community. This is essential for brick-and-mortar businesses who need to show up in results pages in order to drive foot traffic.
The best way to track your visibility is to search for your business on Bing, Yahoo, and Google. Does your Google My Business (GMB) profile have the correct details? Can users find your contact information and navigate your website easily? Do you rank for local keywords in your field?
Once you've done a manual audit, use analytics software like:
You can see how you stack up within your niche, giving you a more accurate performance benchmark. These resources also show information about your click-through rate (CTR), bounce rate, exit pages, dwell time, and other important user experience metrics.
If you have low visibility, you may consider changing your content by targeting long-tail keywords, reformatting your site structure, or improving technical performance. If so, see how each change impacts your overall visibility. When you see it begin to trend upward, you'll know that you're on the right track.
Keyword rankings
Great content focuses on a target keyword and covers it comprehensively in a way that is easy to consume. You should do keyword research for every page on your website. Search engine crawlers use keywords to identify the main subject of your content and to rank it for the right search terms.
Even still, it's not enough to simply use keywords in your written content, images, and code. Some keywords are much more competitive than others, making it more difficult to get SERP views and increase your CTR.
Since traffic is correlated with position on search engine results pages, one of the main goals of SEO is to rank your pages higher on SERPs. Lower keyword rankings will translate to little organic search traffic. So, tracking keyword rankings will tell you how your SEO strategy for content is working, and if it needs to be improved, or maybe readjusted to focus on a longer-tail keyword term with less competition.
Pieces of content may drop in the rankings over time due to the search engine finding more relevant web pages. When this happens, you'll need to update or change the content to perform better with the Google algorithm. This could mean that a different format is needed or that the information is outdated and needs to be replaced.
If you don't have a premium SEO plugin that does rank tracking for you, there are several free tools available. Consider using the SureOak, Semrush, or Ahrefs rank trackers to watch your content move up and down through the SERPs.
Backlinks
A backlink is a link that another website makes to yours. It's like a referral. When Google sees that other sites are recommending your content to their audience, it demonstrates your credibility and relevance. Your backlink profile consists of all the referrals you've received from external sources.
Most SEO strategies include a dedicated link-building strategy because backlinks are one of the top signals that search engines consider when ranking content. Google considers not only the number of backlinks you have but also the types of links.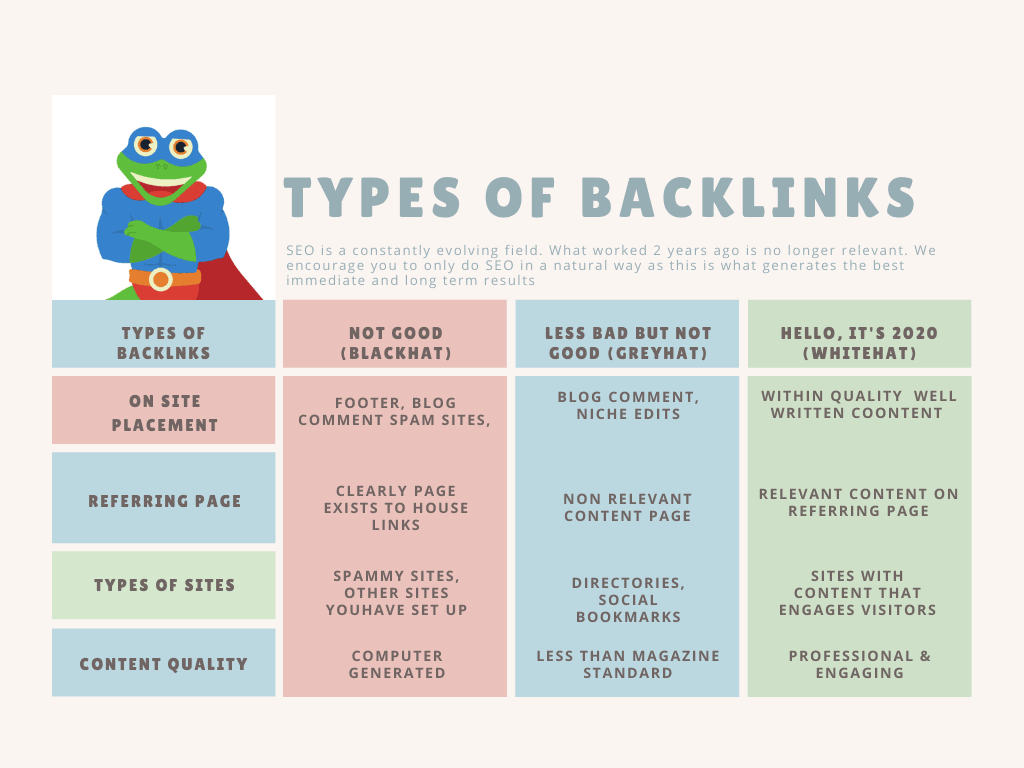 You want to avoid black hat SEO tactics which often generate referrals from spammy or low-quality sources. The search engine wants to see that sites with high domain authority scores recommend your content. For example, if you have a shoe blog, links from Reebok or Adidas would be very valuable.
While tracking your backlinks, take note of the most common sources. Are they coming from blogs, product pages, landing pages, etc.? This will help you identify the places where you should be trying to build new links. While some industries thrive on social media (social media is not a Google ranking factor, but it is a Bing ranking factor), others have a stronger presence on blogs.
Common backlink metrics for SEO tracking include:
New referring domains: The number of links that you've gotten from sources who have never linked to your site before.
Broken links: Web pages on your site that display an error when the user clicks on them.
MOZ page authority: The likelihood that a page will rank highly for its target search terms.
Anchor text distribution: The diversity of anchor text used to link to a single web page.
There are many backlink tracking tools available. Some of the most popular ones are:
Using these SEO tools, you can view your entire backlink profile or external links for specific pages. This will help you come up with a focused link-building strategy that can lead to higher rankings over time. Research has shown that more than half of all web pages have zero backlinks. Because there are so many potential sources, it's important that you actively pursue referrals with a dedicated approach.
Impressions
When your web page appears on a search engine results page when a user searches a term, it's called an "impression." Your impressions equal the number of times that your page was displayed for a given search query. It does not mean the number of people who clicked on your listing.
This metric is important because it indicates whether your site is visible to users in search engines or not. If you have a low number of impressions, this means that people aren't getting the opportunity to see your page.
Many sites track impressions using Google Search Console, which is a free SEO tool with many applications. Here is an example of what the rank tracker displays regarding impressions: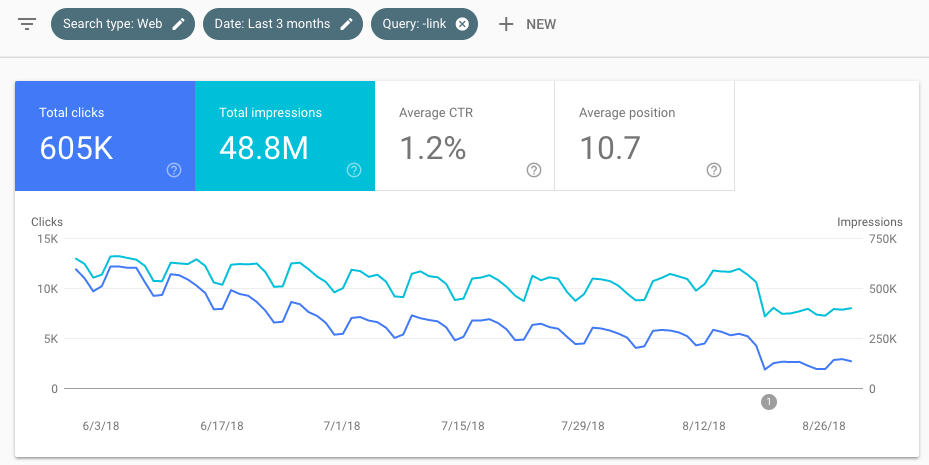 You can see that while the content had more than 600,000 clicks, it was viewed an astounding 48 million times. Although clickless views in the SERPs don't directly generate conversions, they are still important for increasing brand awareness, brand equity, and the organic traffic that results in conversions.
When your impressions are low, consider adjusting your meta description and title tags. You can also try adding schema markup to generate rich snippets. Slight changes in wording, style, format, etc. can motivate the search engine to display your web page to users.
Page speed and core web vitals
The time it takes for your web page to load, known as its page speed, is an official Google ranking factor. It's also an important user experience metric to track since visitors are likely to abandon a slow-loading page. Research shows that decreasing your site load time has a positive impact on the number of people who buy a product, make a donation, or sign up for an email list.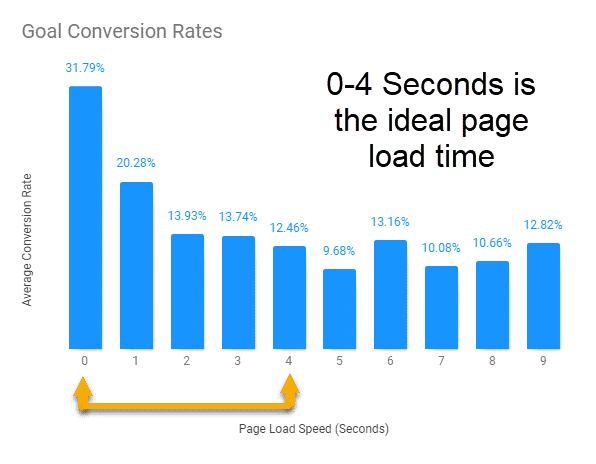 The Google PageSpeed Insights tool allows you to track your site's loading time. All you have to do is enter your URL into the search bar and the tool generates a speed report. It gives suggestions for improvement, and italso scores your website on a scale of 1 to 100.
Additionally, you'll be able to analyze page speed by device. Oftentimes brands build their website on a desktop and fail to implement mobile optimization techniques. This causes mobile pages to be significantly slower, impacting the website's overall SEO success.
Another tool called the Uptrends Web Speed Test gives a great report on your page load time.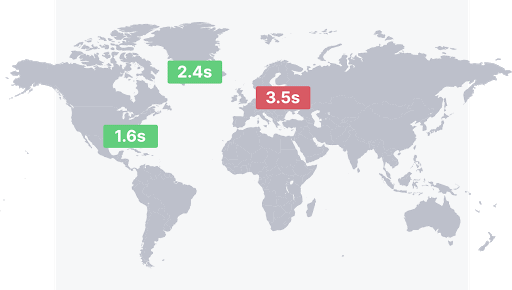 It lets you test the speed by browser, device, location, etc. You'll get a breakdown of which elements are taking the longest to load and how many KB they require. You may find that some of your images are taking up more space than you thought, and slowing your web page significantly in the process. These are easy to fix and can go a long way in improving user experience.
Get a complimentary SEO audit
No matter the size of your business, SEO tracking can help you improve your current campaigns. Without an understanding of your site's trends over time, you can't know where to allocate your resources. If you prioritize these metrics, you may find that your SEO efforts are more effective and targeted in the long run.
Want to see how you're doing with SEO? Get an instant SEO audit below. Or, schedule a free consultation to see how intent SEO can boost search traffic revenue by 700%.