By 2022, affiliate marketing spend is estimated to reach more than $8 billion. The rise of social media advertising has helped foster an online environment where influencers, small businesses, and publishers alike can get paid for promoting other brands' products.
From the outset, this form of marketing seems simple and low maintenance. In fact, it is a great source of passive income for many site owners. For those struggling to gain traction, however, an SEO affiliate marketing strategy can improve the performance of these types of campaigns.
What is affiliate marketing SEO?
Affiliate marketing SEO refers to the strategy of optimizing your website and content for increased sales through an affiliate program. It uses the principles of search engine optimization (SEO) to create web pages that generate organic traffic.
Affiliate programs like Amazon Associates or GiddyUp allow content creators to earn money through their own websites by promoting a partner brand's products or services (usually with links) to generate sales. The site owner earns a commission per sale (or click), depending on the terms of the program.
For example, if Adidas.com had an affiliate marketing program that compensated affiliates for driving traffic to the site, a shoe blogger could get paid for every visitor they direct to Adidas.com.
SEO is a digital marketing strategy focused on producing great content that ranks highly in search results. It is a powerful marketing tool that you can use to expose your content to a wider audience.
By boosting your audience size and publishing the most search-engine-optimized content possible, you increase the chance that people will click on your affiliate links. This can lead to higher potential web traffic, conversions, and overall commission from your campaign.
14 Affiliate marketing SEO tips for 2021
Although it's a popular strategy for many bloggers, affiliate marketing is more complex than simply including a link in your content through which users can buy products. It requires a dedicated SEO strategy to draw traffic to your pages which you can then redirect to affiliate pages.
Brands that offer referral programs find them to be an effective source of revenue. This means that affiliate marketing has long-term growth potential for site owners.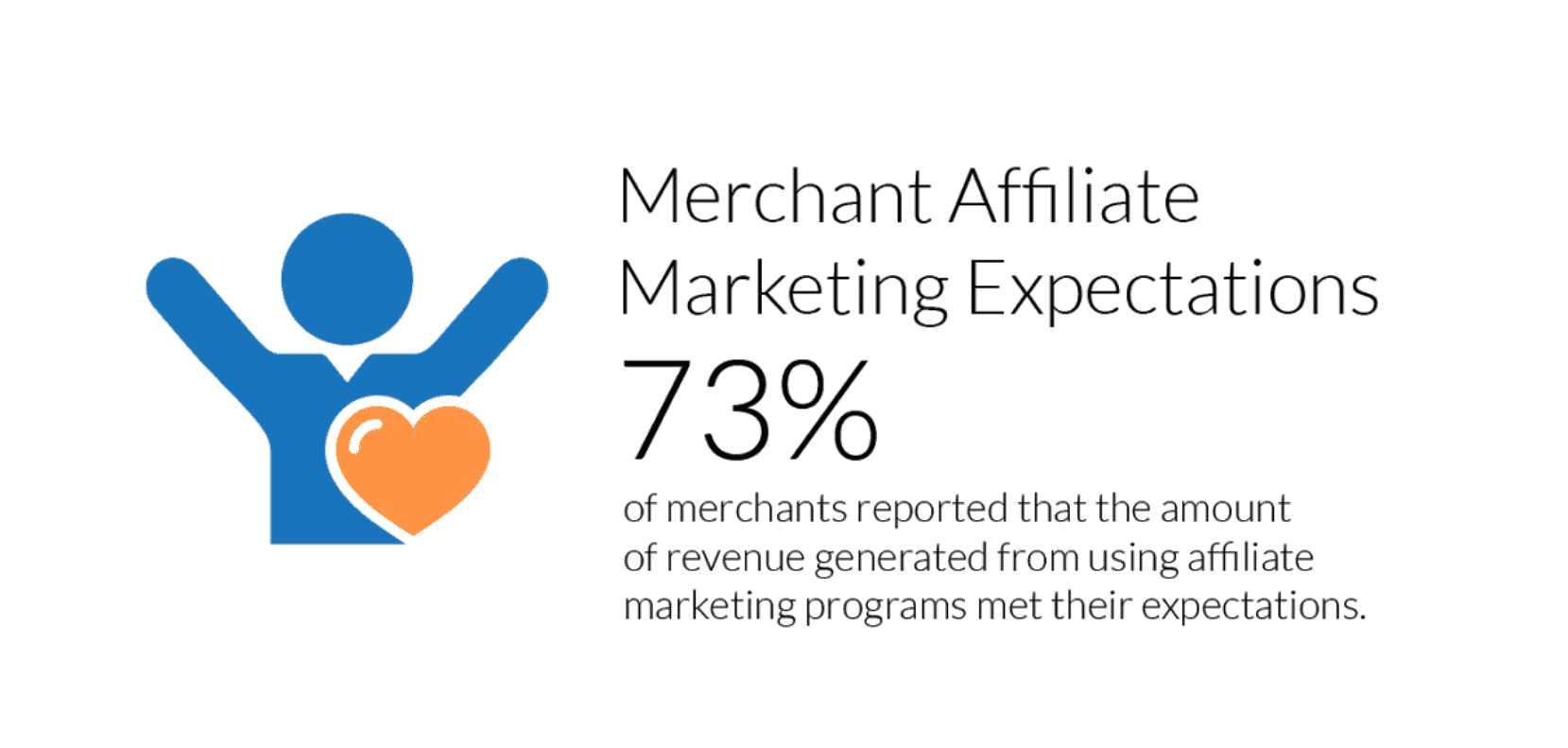 As you build your next campaign, consider these 14 tips for improving your SEO affiliate marketing strategy to generate more revenue from your content.
More searcher optimization, less traditional SEO
Thinking about SEO simply as a way to appeal to search engines is a losing game. Search engines want to satisfy users. In order to achieve higher rankings, you have to put the user at the center of your marketing strategy.
Remember, Google algorithm updates focus solely on improving the user experience. One recent example is the Core Web Vitals update of 2020.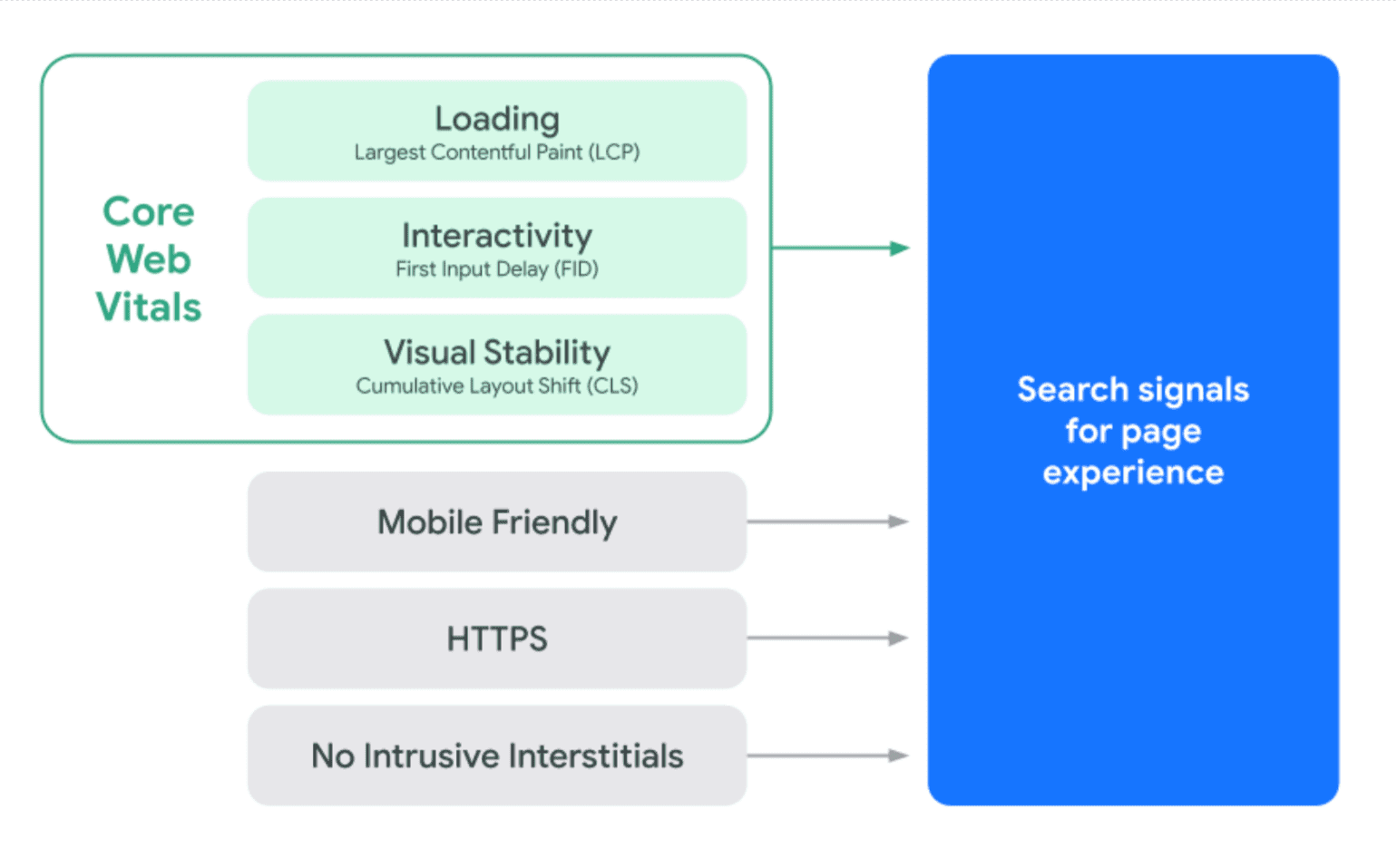 It is designed to evaluate web pages' overall user experience and rank them according to how safe and easy they are to navigate.
The BERT update from 2019 allows Google to analyze more complex search queries. This then helps it display even more relevant results to users, providing a better overall search experience.
From a broad perspective, many SEO techniques seem targeted towards search crawlers. When you look below the surface, however, you can see that they're actually dedicated to users. Here are a few examples:
Using structured data like FAQ schema markup helps Google better understand your content. But schema actually lets Google create more targeted, effective results pages with elements like featured snippets, rich snippets, etc.
Crawlers use internal links to find new web pages that haven't been indexed yet. When they do this, they're also determining how those links enhance users' experience on your site. If the linked content is relevant and high-quality it demonstrates the overall value your site provides to users.
Creating simple URLs makes it easier for crawlers to index and understand web pages. But it also eliminates confusion for users and helps build brand credibility.
Rather than focusing on traditional SEO tactics as a means to appease crawlers, approach them from the angle of improving user experience. When you create a satisfying web page that solves users' problems, you signal to crawlers that your web pages should rank higher in search results.
Focus on search intent
When promoting a product, you need to understand when and how to present it to search engine users. To do this, you have to identify and satisfy user intent.
User intent refers to the reason why someone would search for a specific term. There are four primary types of user intent:
Your content needs to align with the user intent of your target keywords. That's because the BERT algorithm uses context clues within search terms to understand intent. If you can pinpoint intent, you can create the type of content that Google wants to show users.
Researching top-ranking posts is a great way to discover search intent. Once you see what works for a particular term, you can adopt things like style, tone, format, or critical pieces of information into your own content.
For affiliate marketing, knowing whether to make a blog post, landing page, or product page makes your content more effective and more likely to appeal to users. This also ensures that your content addresses customer pain points and can appropriately frame the product as a solution.
Go heavy on outreach
Working with reputable brands can increase your affiliate sales exponentially. The best way to earn contracts with these brands is to do outreach.
The main goal of this marketing strategy is to secure backlinks from reputable sources. For newer brands or websites, outreach is an essential method for increasing brand awareness and growing credibility with search engines. That's because the more well-known you are, the more likely you are to earn backlinks from a wide variety of sources.
The same goes for affiliate marketing campaigns. Putting yourself out there by reaching out to other influencers, brands, and websites helps your campaign gather momentum. Because brand outreach is such a powerful technique, there are many resources on it. These are some of the best outreach methods you can use in your own strategy:
Blogging or writing guest posts for others in the industry
Cross-promoting content on social media
Getting referrals from current customers or followers
Writing product reviews for your affiliates (AuthorityHacker has a great template for how to do this)
Publishing case studies or data that pertains to your industry and earns backlinks
Maintaining an active presence on a social platform like Instagram or LinkedIn where you can share your affiliate links
These tactics will not only improve your brand's reputation, but they'll also expose your content to a wider audience and grow your backlink profile. All of these are important for securing higher rankings and generating more clicks to your affiliate links.
Tag your affiliate links "nofollow"
Search engines don't want paid links to factor into rankings. That's why you need to add a nofollow tag to any and all affiliate links on your site.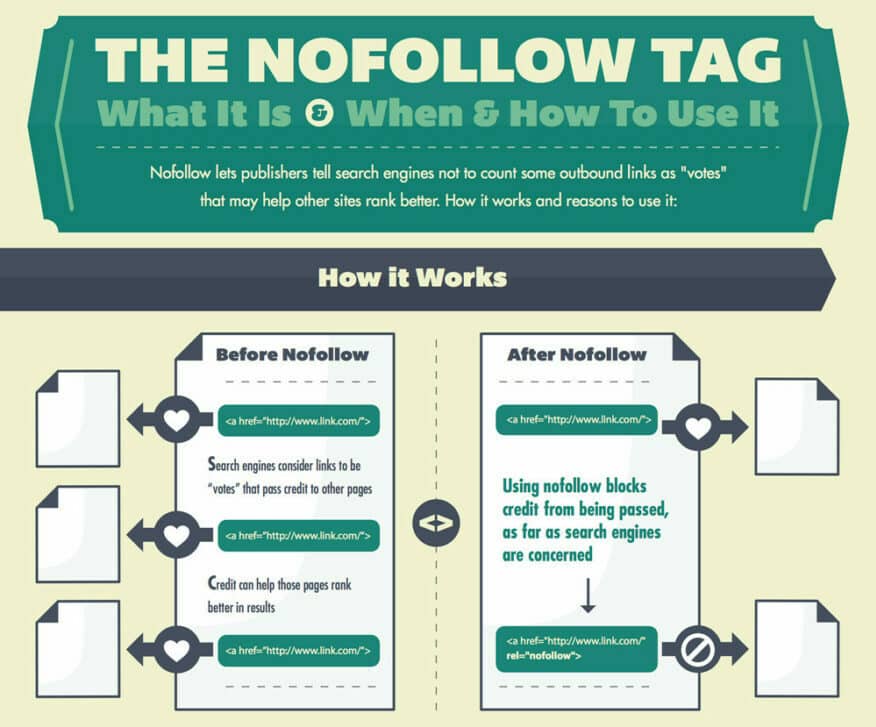 A nofollow HTML tag tells Google not to follow or pass any credit to an affiliate link. This ensures that the paid links don't end up in Google's index and lead to any penalties for buying links.
Remember that social and SEO do mix
Social media remains one of the biggest revenue sources for affiliate marketers. Facebook, Instagram, and Twitter make up the largest potential audiences. New platforms like Tik Tok are also growing in this space.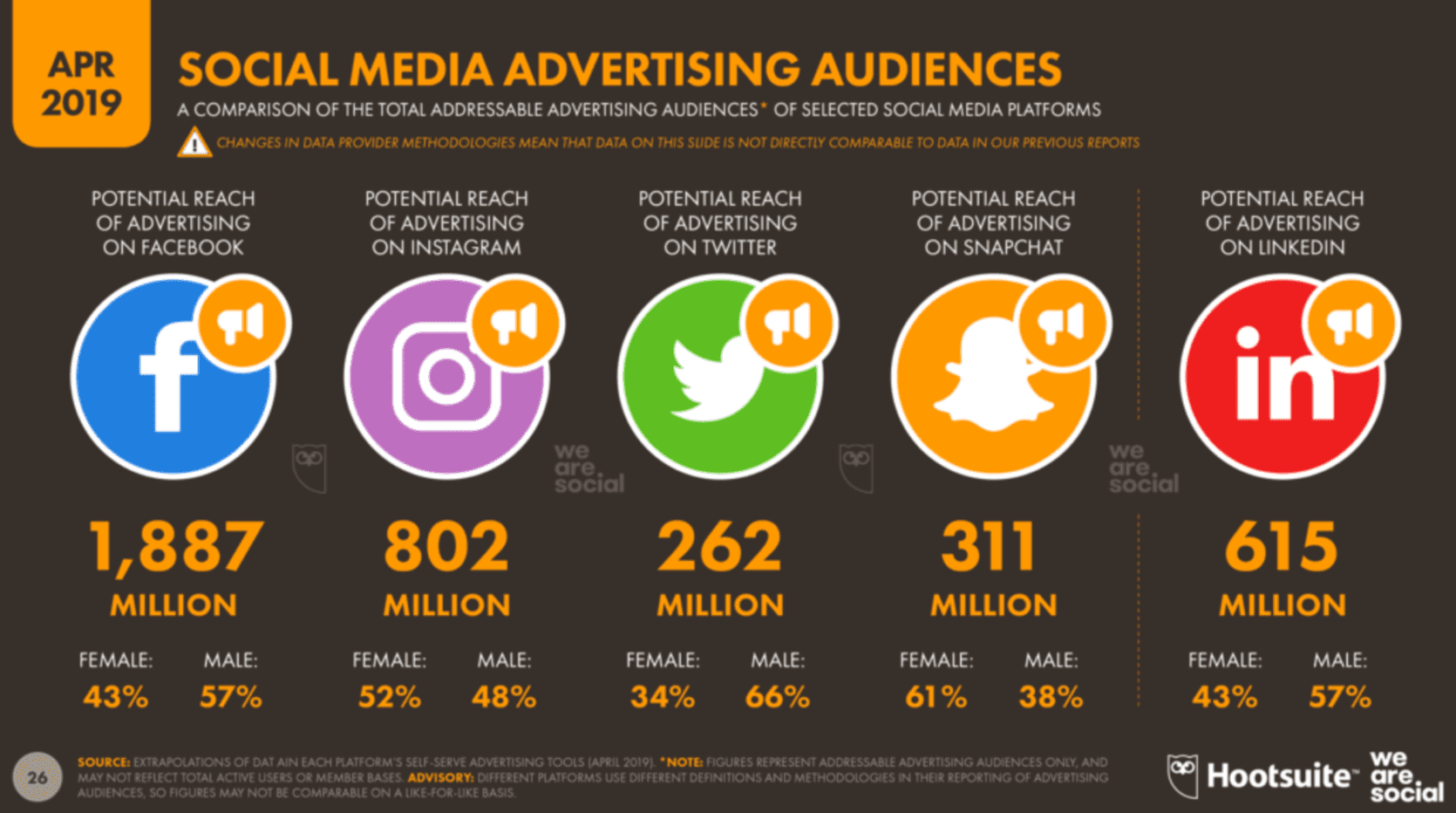 When it comes to SEO, social media can influence rankings, although the impact depends on individual search engine algorithms. While social signals are certified Bing ranking factors, Google does not directly factor them into SERPs.
Evidence does show, however, that higher social media engagement correlates with better Google rankings. You can use a variety of accounts to promote affiliate products. And since each platform has unique features and its own algorithm for displaying content, the principles of SEO apply to almost every situation.
Having a dedicated Facebook SEO or Tumblr SEO strategy, for example, makes your content more likely to show up in users' feeds. This boosts your campaign's visibility and can influence other SEO metrics as well.
Stay focused on your niche
The truth is that many affiliate marketers fail because they try to sell too wide a variety of products and services. They're too unfocused. But your long-term SEO growth depends on building credibility and establishing your place within a niche.
Google's quality raters use a set of criteria known as "E-A-T factors" to determine a site's quality and relevance. This acronym stands for "expertise, authoritativeness, and trustworthiness," three defining characteristics of high-quality web pages.
For affiliate marketers, it is essential to perform well on these factors. That's because Google rates "Your Money, Your Life" (YMYL) content more stringently than regular content since it directly impacts users' overall wellbeing (financially, physically, etc.).
Focus only on the affiliate partners that align with your own site's content. Just because you can work with a brand doesn't mean you should. You can find affiliate programs that are relevant to your niche by:
Making a list of relevant brands and researching whether or not they have a program
Searching for opportunities on some of the top affiliate networks
Browsing social media platforms like Instagram and Facebook for brands that are looking for affiliates
Joining affiliate marketing forums and asking for advice
When looking for an affiliate program, make sure to use industry keywords in your search. This narrows down the potential results and speeds up the process.
When you only participate in SEO affiliate marketing campaigns that relate to your business, you prove to Google that you are an expert in the field. Plus, it creates stronger brand identity and can improve users' perception of your company/blog as well.
Avoid brands in your domain name
Most companies prohibit the use of their brand within an affiliate's domain name. Maintain compliance by avoiding branded domains on your site. If it is central to your campaign, reach out to the affiliate website for approval before buying a domain with their brand name in it.
Use the topic cluster model
The topic cluster model organizes content into related subjects that make your site easier for users and crawlers to navigate. At the center of each topic cluster is a pillar page. This piece of content covers the topic comprehensively and provides internal links to other related pages.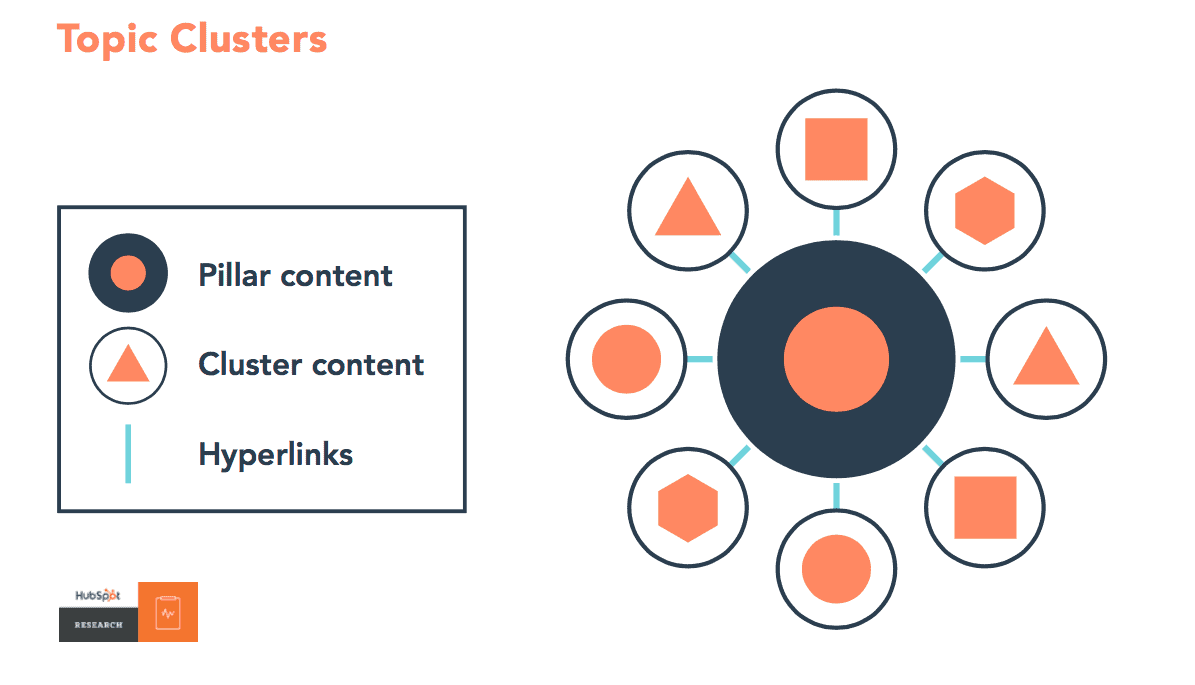 Easier navigation is good for SEO because it provides a better user experience, distributes link equity throughout your site, and shows Google how authoritative you are for a given topic.
In order for these things to happen, however, you must produce high-quality content. The best content:
Satisfies user search intent
Covers a topic comprehensively
Offers links to other helpful resources (when necessary)
Has current information
Uses features like headings, jumplinks, bullets, etc. for smoother navigation
Provides unique value to the user
Topic clusters strengthen high-quality content by strategically linking to other related pages, driving traffic and distributing equity. Take advantage of this model in order to showcase your site's command of a subject.
Showcase social proof
Unfortunately, affiliate marketing has a reputation for being spammy. To earn customers it's important to combat that perception. Social proof is a powerful content marketing tool that builds brand credibility.
There are several types of social proof that you can use to improve your reputation, including:
Customer reviews
Brand partnerships
Client testimonials
Social media influencer support
Sales or follower data (EX. "12M Instagram followers")
Showcasing social proof is another way to satisfy Google's EAT factors. By linking yourself to other influencers, brands, bloggers, etc., you demonstrate a high level of trustworthiness.
Consider also that posting customer reviews on your homepage is an easy way to promote affiliate products while also improving your brand perception.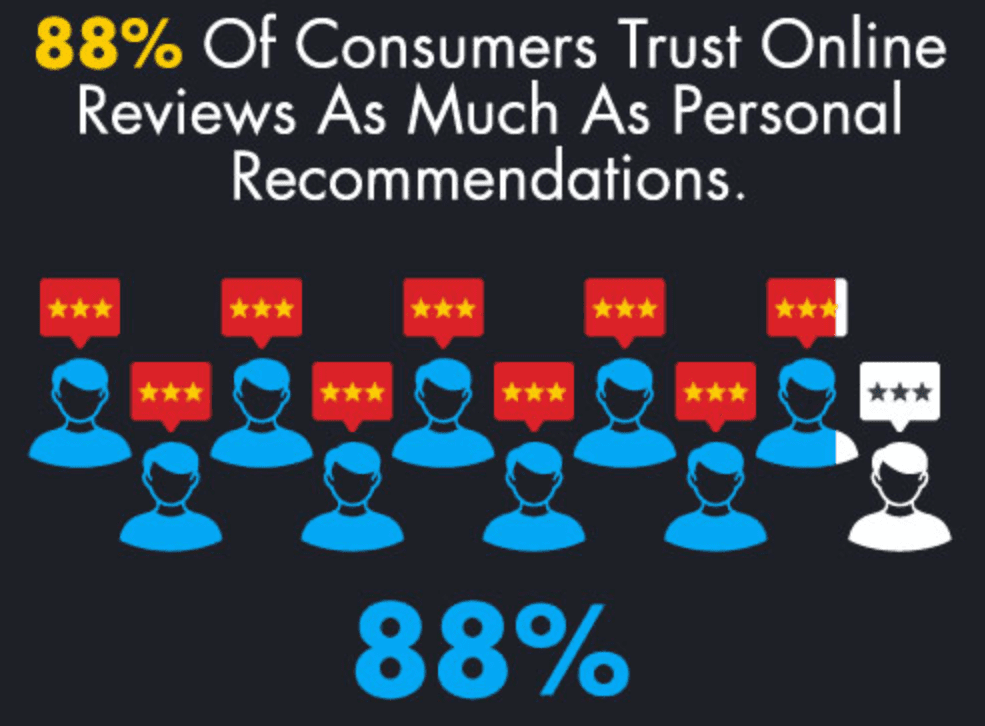 When former customers share good reviews of your affiliate products, it can boost your campaign's conversion rates. In fact, research has shown that reviews can boost sales by more than 18%. Overall, social proof can have a significant impact on your SEO and product sales, so it should be a part of every affiliate campaign you run.
Embrace long-tail and conversational keywords
The goal of any PPC campaign or affiliate program is to generate conversions, and targeting long-tail keywords is the best way to do this.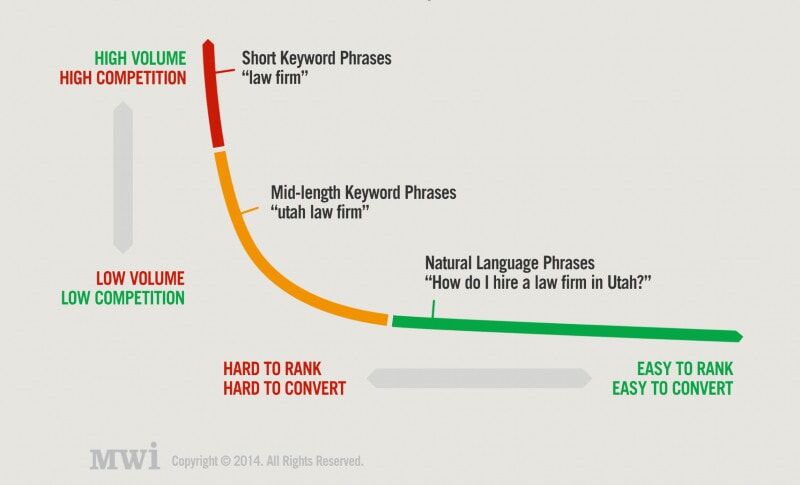 That's because the people searching for them have a better idea of what they're looking for. Long-tail keywords are more specific than short-tail keywords, so they can be more effective for reaching a very narrow target audience that is more likely to buy.
This is impacted, in part, by the rise of voice search. Since more people are using devices like Alexa and Siri to make searches, keywords are becoming more conversational. If you target long-tail keywords, you can tap into the voice search market share which often comes from people looking for products or services.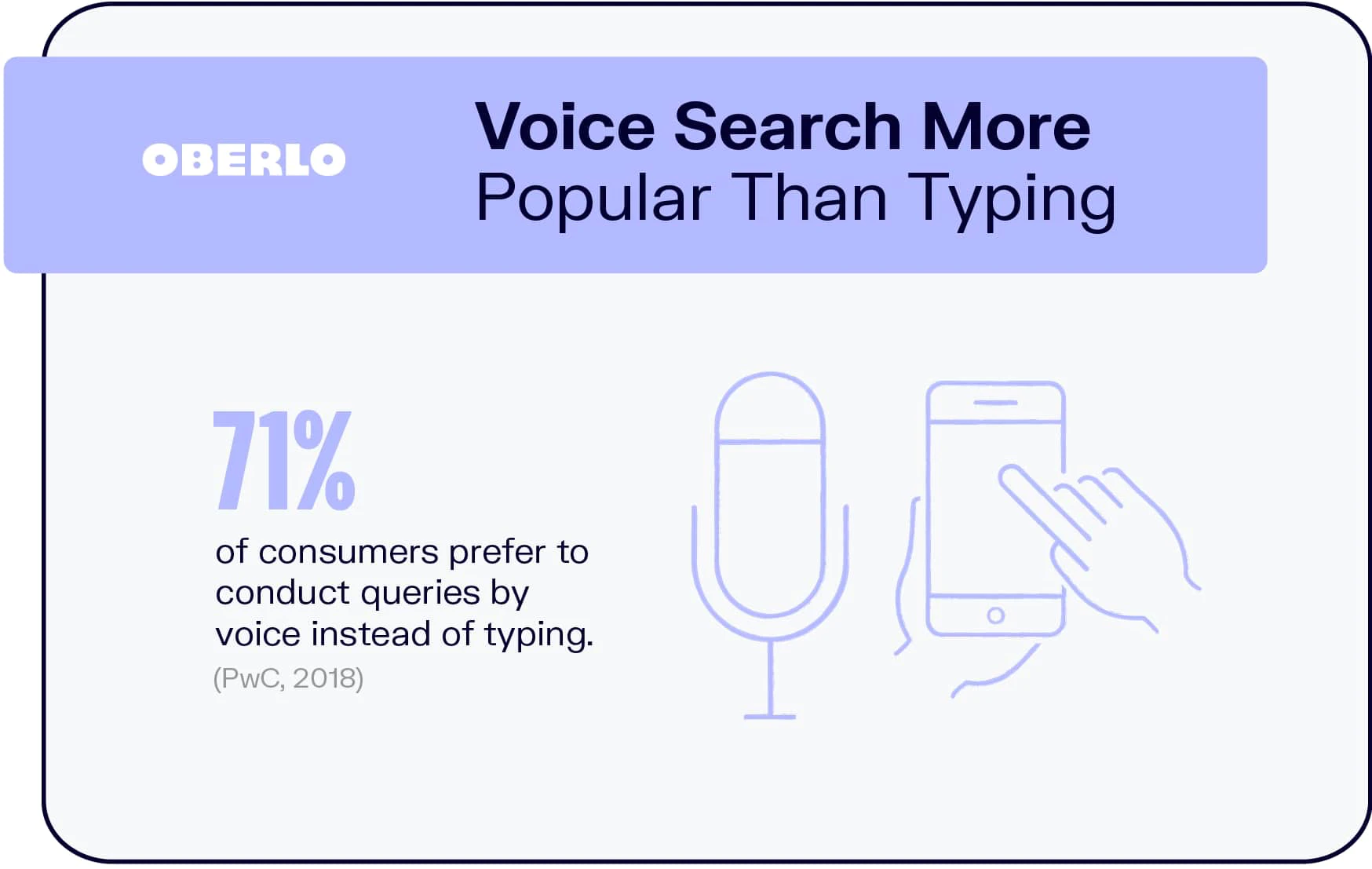 The more specific an audience that affiliate marketers target, the higher their potential conversions. Use a tool like Ahrefs Keyword Explorer to identify the right keywords for your niche.
Use SEO-friendly URLs
Transparency is key in fighting the perception that affiliate marketers are untrustworthy. One of the easiest ways to instill confidence is to create SEO-friendly URLs. The simplest format is your domain name followed by your target keywords in the file path. For example:
https://yourwebsite.com/keyword
If you have more than one keyword, simply add a hyphen to separate them:
https://yourwebsite.com/keyword-phrase
Research shows that SEO-friendly URLs are short. More characters in a URL are correlated with lower positions on search engine results pages (SERPs).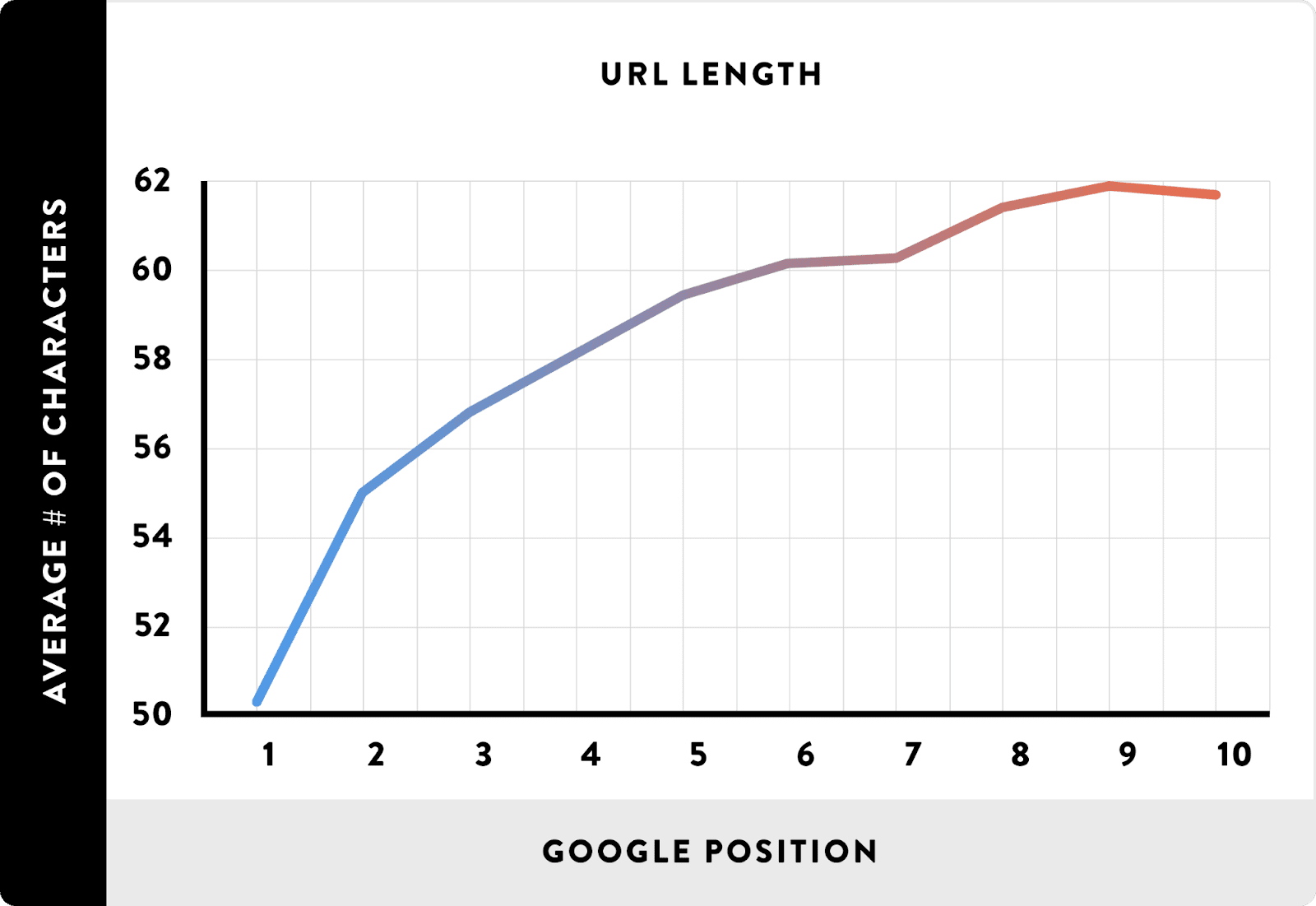 Aside from rankings, these URLs also instill trust with users. When you put your target keyword in the web address, users don't have to guess or wonder what the page entails. They know right away, making them more likely to trust and click on the link.
Make sure you're using HTTPS
Another sign of trustworthiness is using HTTPS encryption. This type of website protocol encrypts user data as it passes from one server to the next.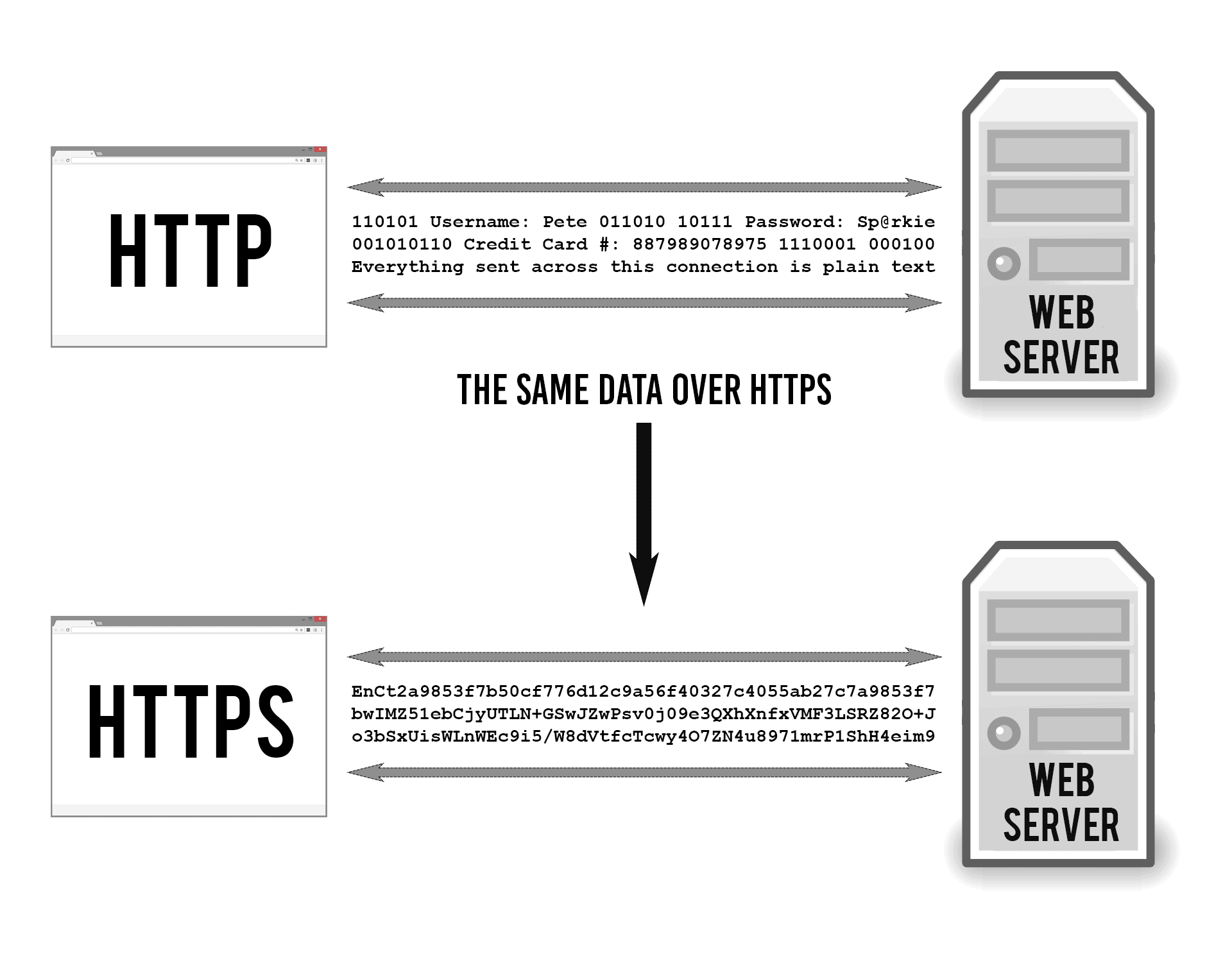 HTTPS communicates to Google that you prioritize user safety. If you don't use it, anyone who clicks on your website will see a security warning.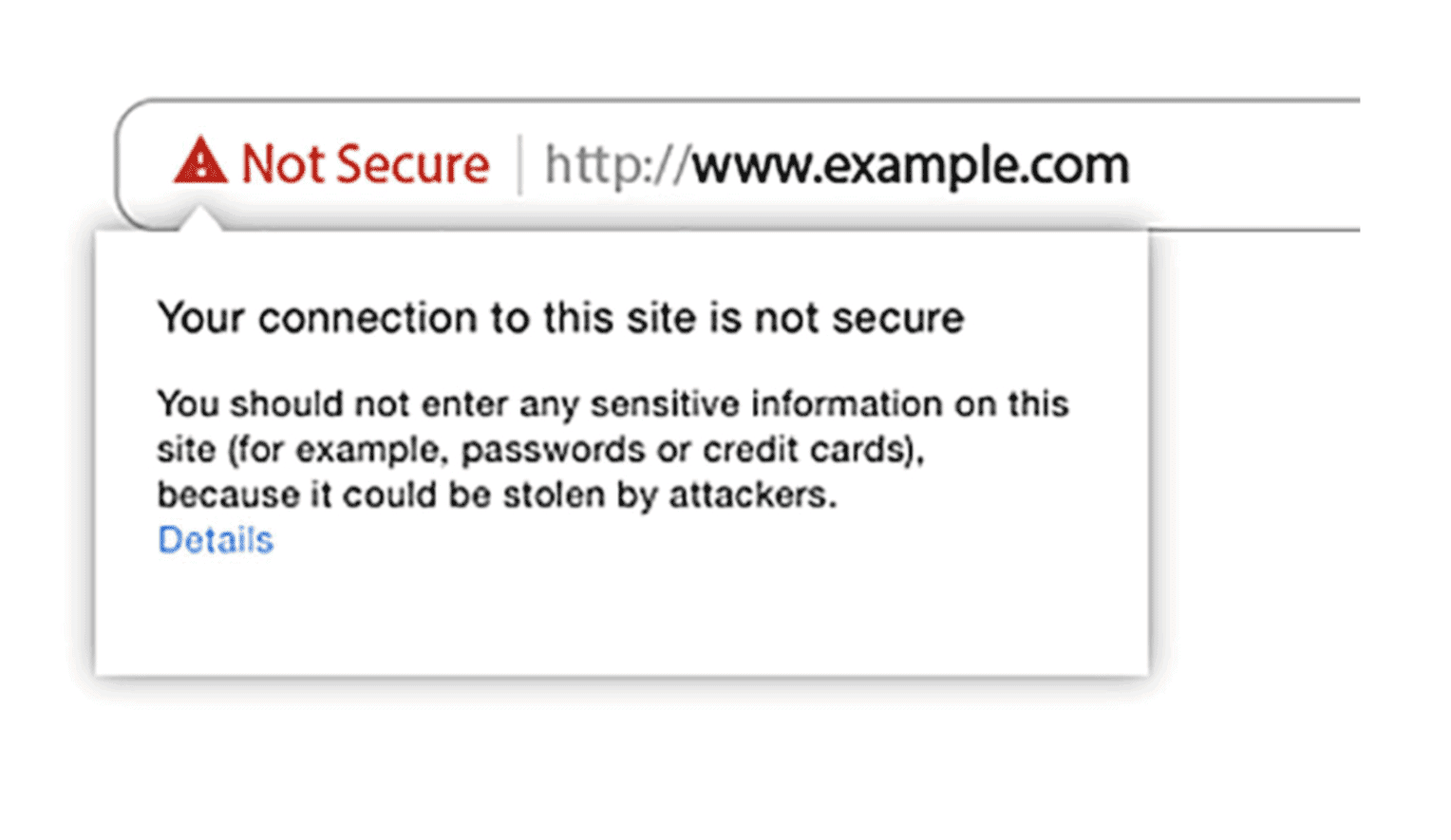 Once they see the warning, users are most likely to return to the SERPs. To avoid any security issues, switch to HTTPS.
Don't neglect the details
Optimization can feel overwhelming when you consider that there is no such thing as a guaranteed SEO result. But even the smallest improvements can have a major impact on your site's performance.
Although large-scale components like your link-building strategy can command much of your SEO resources, smaller techniques can still provide essential value. Small details add up, and they have a big impact on SEO rankings. Increase your potential rankings by:
While these may seem like small SEO techniques, together they can heavily influence your site's performance. If you want to have the most successful affiliate marketing campaign possible, you can't afford to miss these details.
Avoid black-hat tactics
Unfortunately, many affiliate marketing strategies include black hat SEO techniques. These include tactics like purchasing backlinks or using hidden text to stuff keywords into your content.
Sites that recommend these practices usually highlight how quickly they produce results. But the opportunity cost of those results is most often a Google penalty or damaged credibility down the line. If you want to build a long-lasting partnership with your affiliate, and run a successful affiliate site, avoid these tactics at all costs.
Useful tools for affiliate marketing SEO
Automating areas of your SEO affiliate marketing will allow you to focus on outreach and promotion. Whether you need help with keyword research or want to find new affiliate opportunities, there are many options available. Here are some of the top SEO tools that you should consider using:
Without performance metrics to guide your campaign, it will be difficult to earn commission from affiliate links. Remember, a successful strategy starts with high-quality content that users will interact with in the first place. Using these tools makes it easier to focus on creating content.
Get a complimentary SEO audit
With affiliate marketing spend expected to reach an all-time high in 2022, the opportunities for site owners are abundant. Affiliate programs allow you to earn commissions while also growing your industry size as a whole. Concentrated SEO efforts compound the effectiveness of an affiliate campaign and make it possible to earn even more in the long run.
Want to see how you're doing with SEO? Get an instant SEO audit below. Or, schedule a free consultation to see how intent SEO can boost search traffic revenue by 700%.