Search engine optimization (SEO) is the best way to drive organic traffic to your web pages. To help you execute successful SEO campaigns, there are SEO specialists. Today we cover who they are, what they do, and their skill set they require to get the job done.
What is a search engine optimization (SEO) specialist?
An SEO specialist is a digital marketing professional who uses search engine optimization to drive organic traffic from search engines like Google, Yahoo, and Bing. They can work in-house as part of your business, or as a contractor or freelancer.
Search engine optimization refers to the practice of page optimization through tactics like keyword research, link building, content marketing, and more, to improve the visibility of web pages on search engine results pages (SERPs). The more visibility these pages have, the more likely they are to drive traffic.
Although other online marketing strategies — like PPC/search engine marketing (SEM) — require an ad budget, generating traffic with SEO does not. For this reason, it's appealing to brands of all sizes, from small businesses to enterprises.
What does an SEO specialist do?
It's the job of an SEO specialist to use SEO best practices to boost your web traffic through search engines. Since search engines are where a vast number of people go to find new products, items, and brands, it's the perfect place to attract new customers.
For example, if you run an e-commerce business that sells furniture, when someone searches "desks for a home office" or "kitchen tables for a studio apartment," you want to show up in Google before your competitors. To make this happen, you need to know SEO.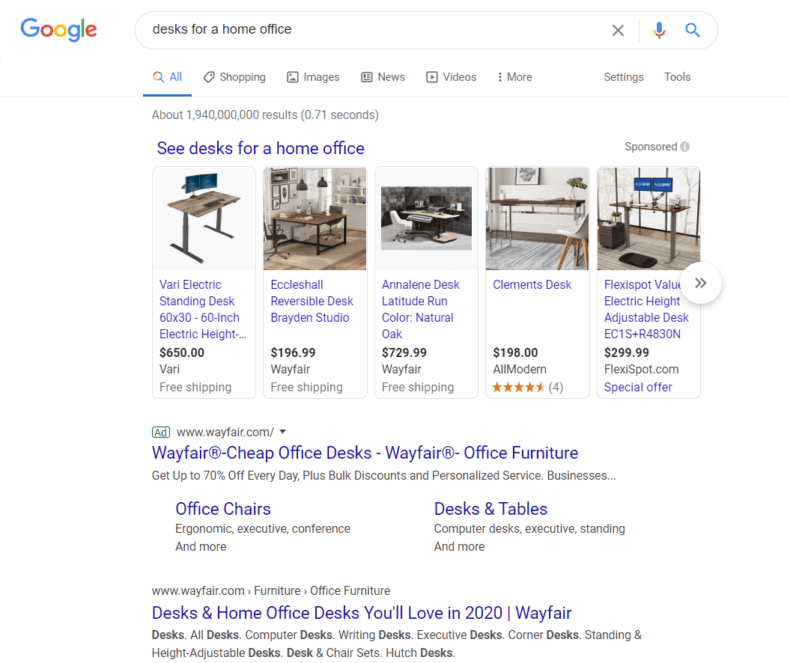 Basic SEO can be learned by webmasters of all skill levels. But there are some more advanced technical aspects to search engine optimization that aren't as accessible. That's where SEO specialists come in.
These are SEO experts who have years of experience in the SEO industry. In-house or freelancer, an SEO specialist will recommend and run SEO campaigns in three main areas of SEO:
On-page SEO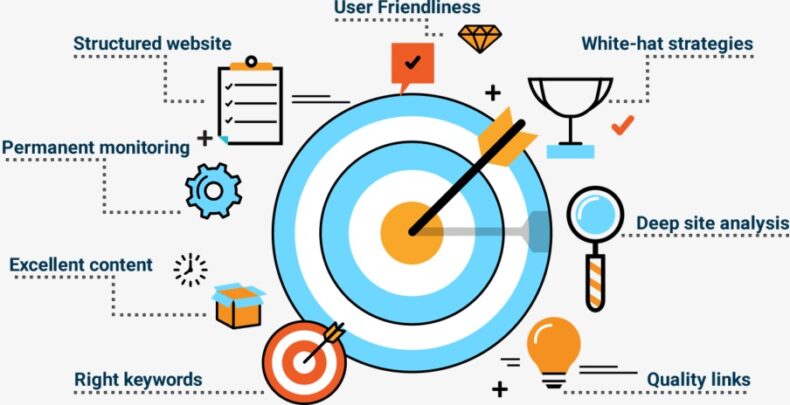 On-page SEO is exactly what it sounds like. It's the branch of SEO that has to do with optimizing factors on your actual web pages to improve search engine rankings. SEO strategy in this branch includes:
Using high-quality content marketing and copywriting  to inform users
Using keyword research to create relevant content that satisfies search intent
Using internal linking to make web pages accessible to users and search engines
Using local SEO so that you're found by people nearby when they use local search
Off-page SEO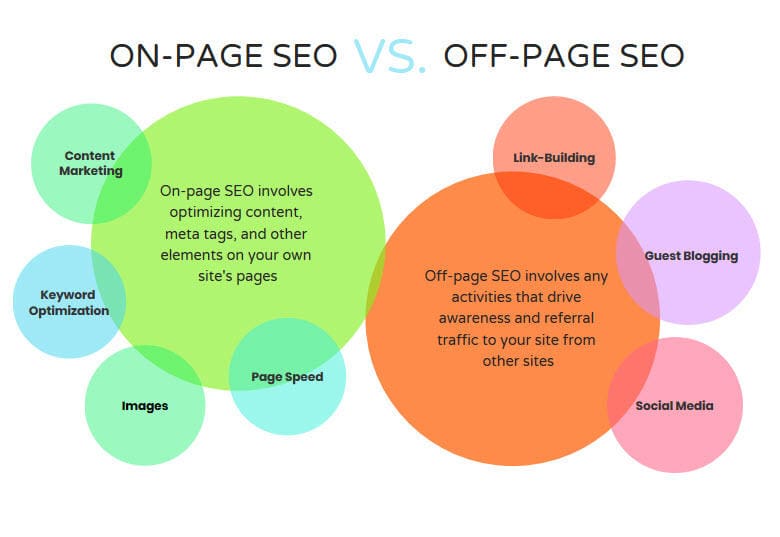 Unlike on-page SEO, off-page SEO refers to the process of improving ranking factors that are not directly on your web pages. These factors include expertise, authority, and trust. Some SEO techniques to satisfy these factors are:
Using high-quality content marketing to build an engaged audience
Focusing your content strategy to establish expertise
Using link building strategies to increase backlinks
Using social media marketing to boost content visibility
Technical SEO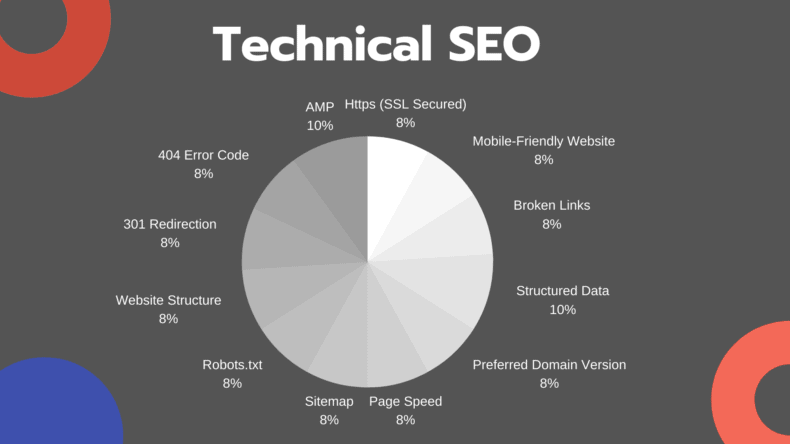 Underneath the hood of your website are elements that affect its performance. These are what technical SEO is about improving.
SEO strategy in this area of search engine optimization is about making sure it's easy for both Google and its users to find and use your website. Here are a few key tactics:
Making sure Google can find all your key pages with an XML sitemap
Using the canonical tag to prevent duplicate content
Using key HTML labels to communicate page hierarchy of content
Creating a fast site that will load for users quickly
Using an SEO-friendly URL that's easy for Google and its users to understand
Overseeing web development of mobile-first web design to improve user experience
Directing the marketing team to create effective meta description, meta tags
Why work with an SEO specialist?
When it comes to improving your website with search engine optimization, you have lots of options. You can work with a marketing agency, an in-house SEO specialist, or even a freelance/contract SEO specialist (aka SEO contractor or SEO consultant). There are a few key reasons that a consulting specialist is particularly appealing.
First, in-house SEO specialists are expensive. Depending on your location or industry, a full-time SEO manager can cost over $100,000 a year.
Second, most businesses don't need a full-time SEO specialist. What they need is someone to evaluate their website, train them on the basics, and set them up with SEO tools they can use to optimize content themselves. For example: Moz, WordPress, Google Search Console, SEMrush, Ahrefs, Google Analytics, etc.
Third, marketing agencies aren't the most cost-effective either. Many have an entire team or multiple departments to support, which translates to a higher rate for the client. Not only that but because of their size, they're more likely to have long client lists. That translates to less attention per client.
Since specialists who work as SEO consultants usually operate alone, they have less bandwidth to amass long client lists, and they don't have a whole team to support. For the client, this translates to individualized attention and more effective budget allocation.
Get an instant SEO audit
SEO specialists can help you drive more organic search traffic. But first, they need to audit your website to see what Google sees. Want to see how an SEO specialist would evaluate your web pages? Get an instant SEO audit below. Or, schedule your free consultation to see how intent SEO can multiply traffic value by 700%.