Search engine optimization is one of the most effective ways to get traffic to your website. But it can be difficult to do yourself. That's where SEO consultants come in. Today, we discuss what they do, why they're valuable, and how they improve web pages to bring you more business.
What is an SEO consultant?
An SEO consultant is an independent digital marketing professional who helps businesses improve their visibility in search engines.
SEO, or "search engine optimization," is the process of using page optimization techniques like link building, keyword research, content marketing, and more, to generate organic traffic through search engines like Google and Bing.
While driving traffic through other internet marketing strategies — like PPC search marketing — requires an ad budget, driving traffic through SEO does not. This is what makes it so appealing to enterprises and small businesses alike.
What does an SEO consultant do?
It's an SEO consultant's job is to use SEO best practices to increase the website traffic you get from search engines like Google and Bing. When 9 out of 10 B2B consumers start the buying process with a search engine, and 50% say they use Google to discover new products and items, it's easy to see why being visible on search engine results pages (SERPs) is so important.
If you're an e-commerce business that sells knit hats, when someone searches "knit hats," you want to be the one they find. Not your competitors. Google prioritizes web pages in its search engine based on over 200 factors. This is called "ranking." To rank well, you need to know SEO.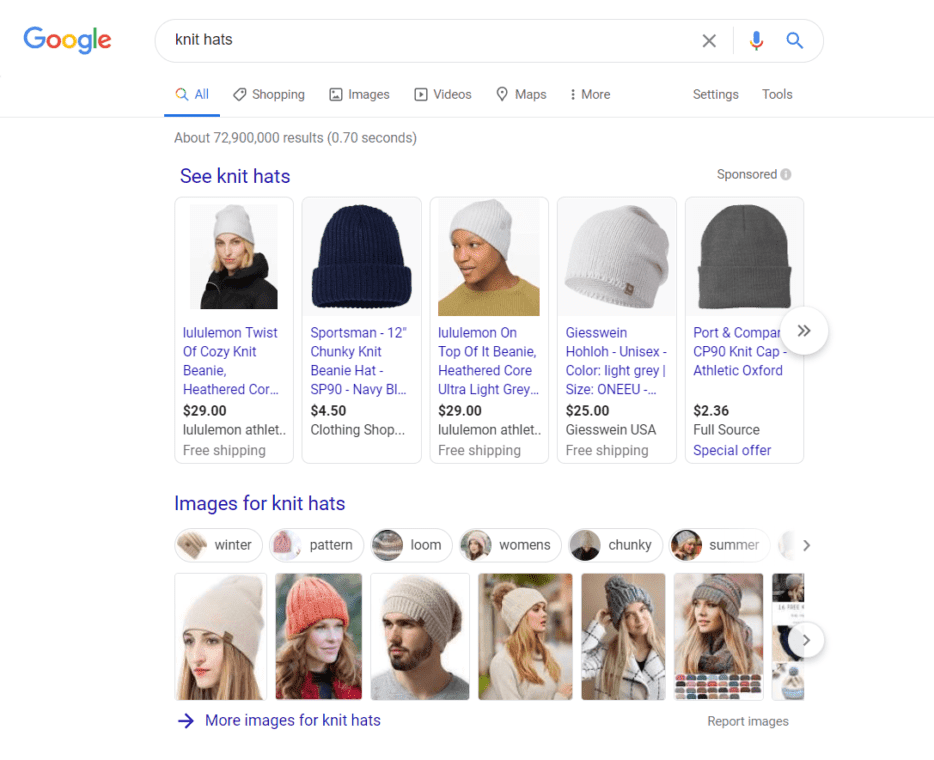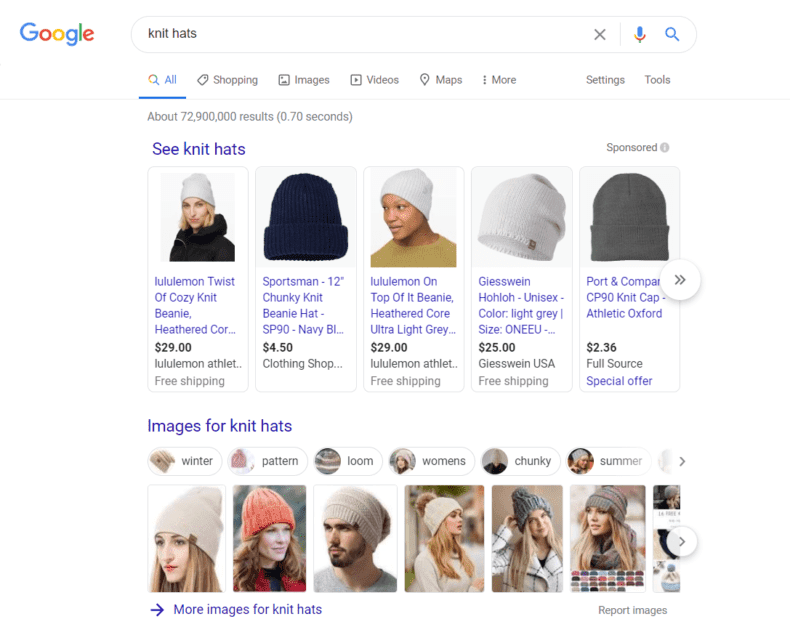 Though basic SEO can be learned by business owners of all skill levels, there are some technical aspects of search engine optimization that are best left to an SEO expert. That's where SEO consultants come in. An SEO consultant will recommend and execute SEO campaigns from three main areas of SEO:
On-page SEO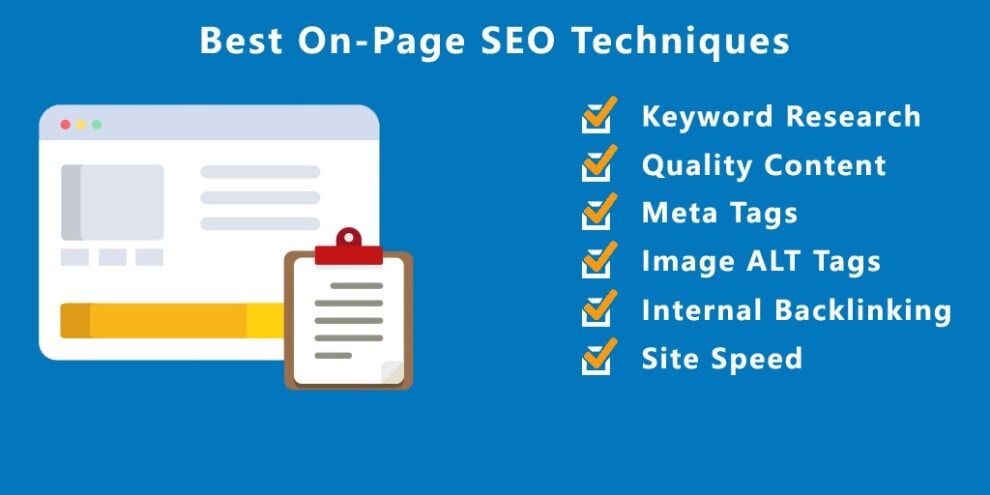 On-page SEO refers to the practice of improving factors on your actual web pages that will increase your organic search traffic from Google. These include but are not limited to:
Delighting users with high-quality content marketing
Creating relevant content with keyword research
Using content type, format, and angle, to satisfy search intent
Creating an informative and easy-to-use website with internal linking
Ensuring you're found by customers using local search by executing local SEO
Off-page SEO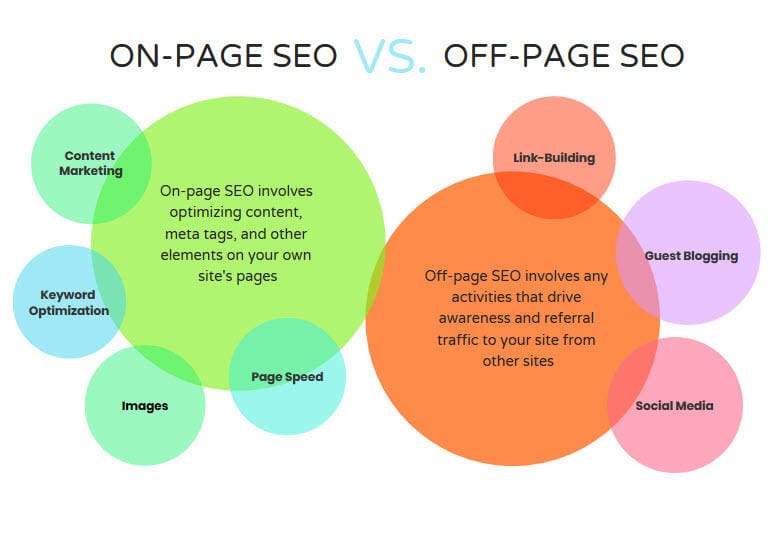 Off-page SEO is the opposite of on-page SEO. This SEO strategy involves improving factors that aren't on your website to increase your search engine rankings. SEO techniques in this area focus on satisfying Google's "EAT" factors for off-page SEO: expertise, authority, trust. They include but are not limited to:
Growing your audience through high-quality content marketing
Executing a tightly organized and relevant content strategy
Using link building strategies to build backlinks
Amplifying content with social media marketing
Technical SEO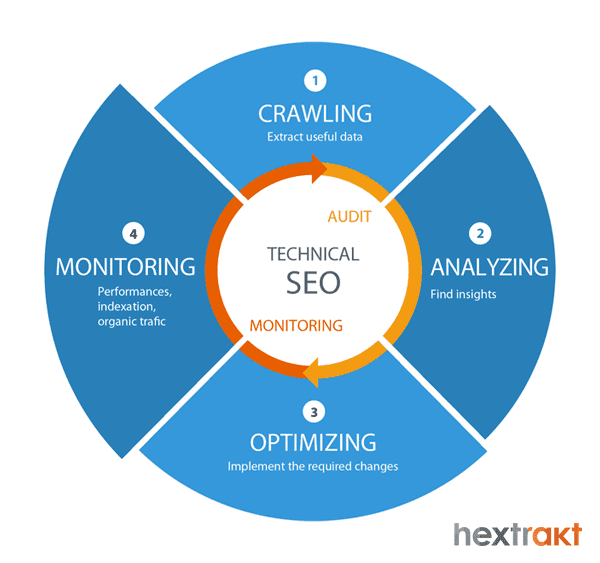 Technical SEO refers to the practice of optimizing your site's infrastructure to improve its performance. This type of SEO is done on the unseen part of your website. It includes but is not limited to the following tactics:
Submitting an XML sitemap so Google can find all your important pages
Using canonicalization to make sure you do not create duplicate content
Creating an SEO-friendly URL to improve crawl-ability and user experience
Ensuring your web development team prioritizes mobile-responsive web design
Overseeing the project management of effective meta description, meta tags creation
Why choose SEO consulting?
There are lots of different options for SEO services. You can hire a marketing agency, an SEO contractor, an SEO freelancer, or even an in-house SEO specialist. So why choose SEO consulting services? A few reasons:
1. An SEO consultant can boost your rankings fast
SEO consultants have a lot of experience in their industry, which puts them ahead of most other SEO contractors or in-house SEO specialists. They know the white hat SEO tactics to use to boost organic traffic, and the black hat tactics to avoid that will get you penalized by Google. Without major setbacks, your business ranks better faster.
2. SEO consultants are more cost-effective than in-house SEOs
Most businesses don't need a full-time SEO specialist. They don't need enough SEO work to warrant one. But not only do they not need one, but most also can't afford one. In some places and industries, a full-time SEO expert can cost into the six-figure range to keep on staff.
3. SEO consultants are more cost-effective than SEO agencies
An SEO consultant can offer more attention than an SEO agencyAgencies staff teams and departments. SEO consultants often work alone or in small teams. This is often evident in their pricing. The average SEO agency charges at least $2,500/mo for their services. Usually, SEO consultants are more affordable.
4. An SEO consultant can offer more attention than an SEO agency
The average SEO agency has 10 clients, and some have as many as 100. That means their attention is always divided. SEO consultants don't have the staff to support a large client list. That means fewer clients and more attention to each.
5. SEO consultants can help you set up SEO infrastructure
Few brands need round-the-clock SEO support. Most just need the technical SEO setup, a little training, and the infrastructure to do it themselves. An SEO consultant can set you up with the tools you need for effective SEO — like Google Analytics, Ahrefs, WordPress plugins, Moz, SEMrush — so that you can do most of it yourself going forward.
Most business owners don't need the support of an SEO company. All they need is an SEO consultant. They're affordable, flexible, attentive, and they can set up an infrastructure for search engine optimization you can do yourself.
Get an instant SEO audit
Want to see how an SEO consultant will evaluate your web pages? Get a free SEO audit below. Or, schedule a free consultation to see how intent SEO can boost traffic value by 700%.