Finding an SEO freelancer isn't easy. When you're not an SEO expert and you want to hire one, it can be difficult to know what to look for. What are the benefits of hiring an SEO freelancer? What do you ask to identify one? Where should you look to hire them? Today, we answer those questions so you can hire a freelancing SEO with confidence.
What is an SEO freelancer?
An SEO freelancer is someone who works with companies as an independent contractor to improve their visibility in search engines. SEO stands for "search engine optimization," and it refers to the process of improving key performance aspects of web pages to increase organic traffic through search.
When someone goes to Google to search for something related to your business or industry, you want to be the one they find and click on. Not your competitors.
If you're a corporate lawyer in Austin, for example, you'll want to be found for the search term "corporate lawyer Austin."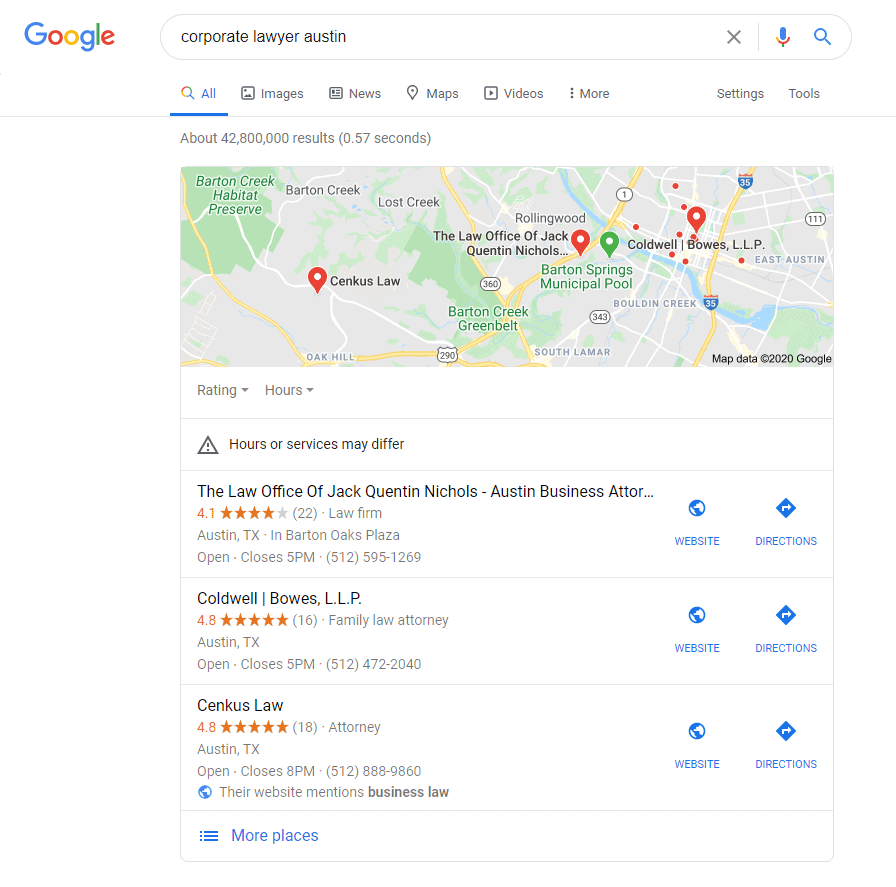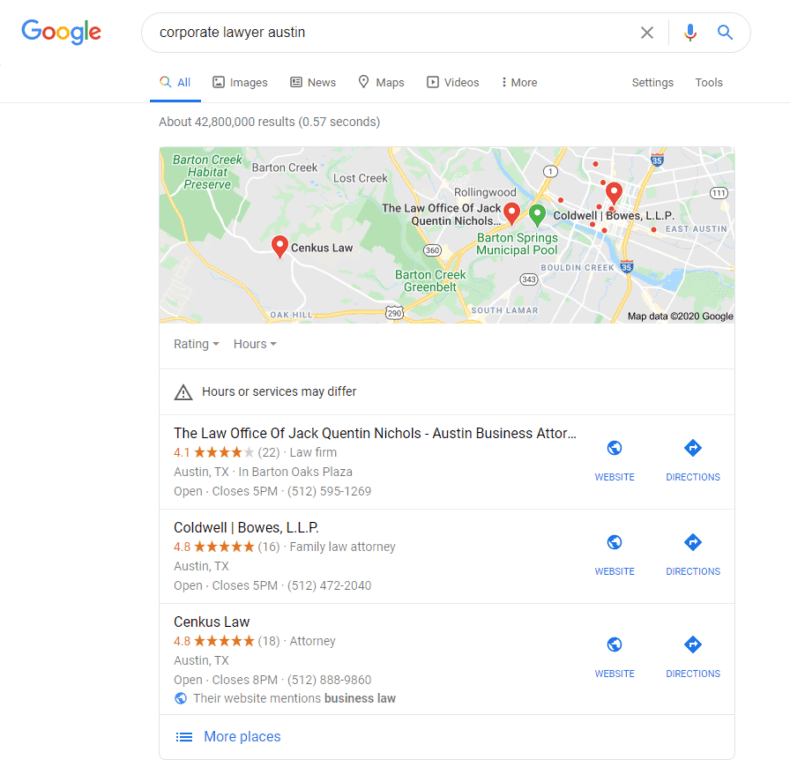 When seven out of ten consumers start the buying process with a search engine like Google or Bing, it's not hard to see why SEO is so valuable.
The benefits of hiring an SEO freelancer
If you're thinking about hiring an SEO freelancer, you're probably considering a lot of options. You're thinking…
Why hire an SEO freelancer instead of learning SEO yourself or hiring an in-house search engine optimizer/SEO agency? There are a few benefits to SEO freelancers vs. the others.
1. A freelance SEO expert can make a big impact in a small amount of time.
If you know what to look for, you can find someone who will quickly diagnose what's wrong with your site, and make immediate improvements while offering an SEO strategy to rank better in the future. For many businesses, there's no need to have a full-time search engine optimizer on staff.
2. Freelance SEO services are more cost-effective than hiring a full-time SEO for your business.
Not only are full-time SEOs unneeded for most businesses, but they're pricey, too. Depending on your industry and where you're located, a full-time SEO expert can cost into the six-figure range to keep on staff. Enterprises will be able to meet this demand, but not many small businesses will.
3. Freelance SEO services are usually more cost-effective than agency SEO services.
Agencies staff teams and departments. SEO freelancers often work alone, and thus, don't have an entire staff to compensate. This is often evident in their pricing. The average SEO agency charges at least $2,500/mo for their services.
4. Freelance SEO specialists can offer more individualized attention than SEO agencies.
The average SEO agency has 10 clients, and some have as many as 100. That means their attention is always divided. Since SEO specialists who freelance often work alone, not only are they more affordable, but they often can't handle the client workload that agencies can. For you, that means a shorter client list, and more individualized attention.
5. SEO freelancers can help you set up the infrastructure needed to do SEO yourself.
You don't necessarily need someone to attend to the SEO of your content all the time. A lot of times, you just need a jump-start. An SEO freelancer can help you set up the tools you may need for SEO — like Moz, SEMrush, Google Analytics, Google Search Console, Ahrefs, WordPress plugins, for example — along with handling the technical side of SEO so that Google can find your content. When they hand over the reins to you, you'll have everything you need to do it yourself.
For most business owners, hiring an SEO freelancer is the best way to go. They're affordable, flexible, attentive, and they can set you up for successful search engine optimization that you can do yourself.
For most business owners, hiring an SEO freelancer is the best way to go. They're affordable, flexible, attentive, and they can set you up for successful search engine optimization that you can do yourself.
How do you know an SEO freelancer is actually an SEO expert?
The great part about sites like Upwork, Guru.com, WeWorkRemotely, LinkedIn Profinder, and others, is that SEO freelancers are easier than ever to find. The not-so-great part about them is that there are more people than ever claiming to be experts. If you want to find an SEO expert, you have to know how to identify one. Here are some ways to do that:
Ask for SEO campaign results that they worked on
When you hear, "I am an SEO expert," you're always skeptical. When you hear "He is an SEO expert," from someone else, you're less skeptical. But when you see the proof that someone has effectively executed SEO campaigns for multiple clients, it's hard to be skeptical. If the freelancer is a good one, they'll have proof they've been successful in the past. Ask for it. Or, look around on their website. It may already be in plain sight, the way it is on this WebFX page: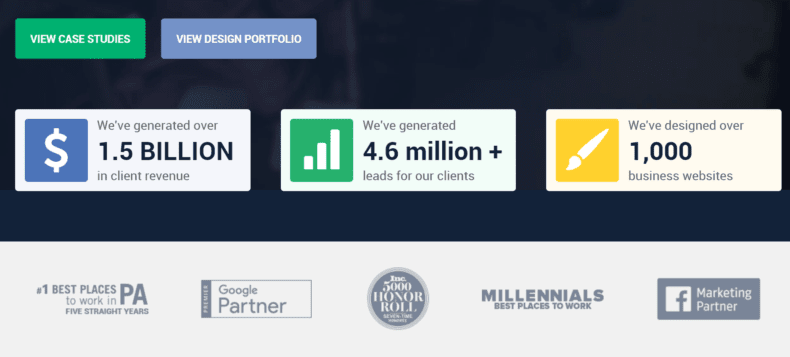 Request SEO case studies
Remember when you were young and your math teacher made you "show your work"? A.k.a, the process that led you to the right answer? Well, this is what case studies do for professionals.
Asking about results is one thing, and they can help you identify an SEO expert, but case studies can be even more helpful. These show you how the SEO freelancer arrived at the result.
Instead of just hard numbers, you can see what their thought process is like, how they went about solving the problem, and just how much of the solution was the result of the freelancer's SEO efforts.
Ask for references and testimonials
Anyone can call themselves an expert. For someone else to call them an expert, it must mean they've done incredible work.
Testimonials posted on the SEO freelancer's website can be a great way to narrow down potential candidates. If you don't see any, you can always ask for a professional reference. Someone with a good track record should have no problem providing one.
Gauge their stance on white hat vs. black hat SEO strategies
This is a very basic question, but it can reveal a lot about SEO freelancer's ethics. In SEO, black hat tactics are blacklisted by Google. If you're caught using them, you'll be penalized by the search engine. White hat tactics, on the other hand, are ones that Google approves for SEO.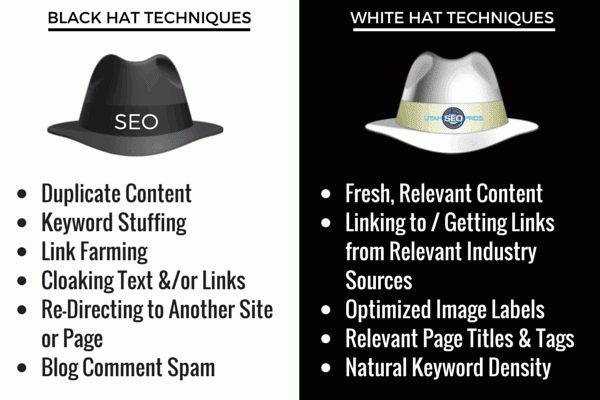 You may hear the freelancer answer with something about gray hat tactics like guest posting and others that are in the middle. These are widely debated by SEO professionals and even Google.
What's not debatable is the use of black hat tactics to improve search engine rankings. Ask the freelancer if their work has ever resulted in a penalty from Google. Their explanation may reveal the type of unethical dealings you don't want to be involved in.
Look for a freelancer who offers an SEO audit
Offering SEO audits is a great way for freelancers to prove two things: their SEO skills, and their ability to help your business. When they conduct an audit, they'll look specifically at your business, your web pages, and your rankings, and tell you what they would do to improve it with SEO. Many audits are free, and with the development of advanced tools, many freelancers have the ability to generate one quickly, if not immediately.
Identify someone in your industry
This isn't a dealbreaker. However, SEO strategies can vary greatly based on industry. If you run an e-commerce website, then you're going to operate much differently than the owner of a lead generation website. The way SEO freelancers go about page optimization for each of these industries is different, too. Ask your candidate if they have experience in your industry. If they don't, then they should at the very least be able to tell you are strategies they would use to improve your website's SEO.
Ask about their experience with on-page SEO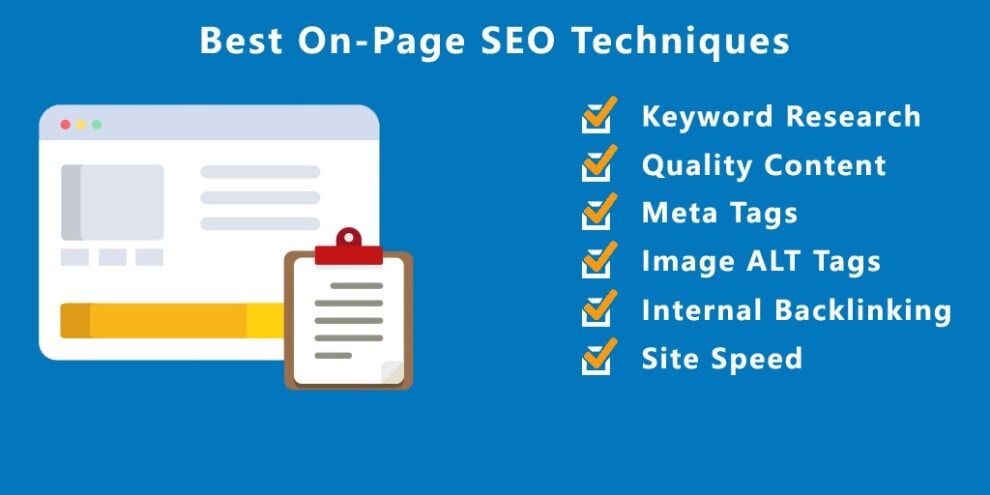 On-page SEO refers to everything on-site (on your website) that an SEO freelancer will do to improve your search engine rankings. Their answer should include specific strategies involving things like a high-quality content marketing strategy, local SEO, keyword research, and satisfying search intent.
Test their knowledge of off-page SEO
Off-page SEO has to do with search engine ranking factors that are off-site (off the website). What would they do to help you improve your off-page SEO? What are some off-page SEO problems they faced in the past, and how did they overcome them?
In their answer, listen for references to building backlinks in various ways, like high-quality content writing, social media marketing, and other link building tactics. They should also discuss building authority, expertise, and trust — three of Google's major off-page ranking factors.
Ask about technical SEO problems they've overcome
Good SEO work involves some technical tasks behind the scenes. Making sure that Google can crawl and index your site involves some work in HTML, page speed, and even web design (images and mobile responsiveness affect SEO, too).
Ask your prospective candidate about technical SEO problems they've overcome, or even ask about the specific terms above. "What would you do to the HTML of my site to make sure it can be found by Google? What about images? Page speed?" They should be able to answer you quickly and confidently.
Where to find and hire freelancing SEO experts
Today you can find freelancing SEO experts everywhere. But when evaluating platforms to hire on, consider their reputation. Upwork is the world's biggest marketplace for freelancers, Freelancer.com is widely used, too, and LinkedIn Profinder also has its share of qualified SEO freelancers. But these platforms can be inconsistent. That's why we recommend you start somewhere else:
Google. Because, if it's an SEO freelancer's job to make you more visible in search engines, shouldn't they be able to do it for themselves? (Skip the ads and look at organic search results).
Keep in mind, not every freelancer will have their own website, and the search "freelance SEO expert" is unlikely to generate results near you. If you're comfortable working virtually, that may be OK. If not, add your location (or "near me") to the end of your Google search query.
Either way, SEO freelancers listed at the top of Google are likely to be more expensive. Then again, that may be what you're looking for, because SEO isn't much different from any other profession: Usually you get what you pay for.
Claim your instant SEO audit
Want to see how well your page is optimized for search engines? Find out free with an instant SEO audit below. Or, schedule a free consultation to see how intent SEO can boost traffic value by 700%.