If you have a website, you need SEO — no matter your industry or product. And that's why SEO businesses are so in-demand.
If you're thinking of offering search engine optimization as a service to other businesses, I've put together an 8-point checklist that covers the keys you'll need to build it successfully.
What is an SEO business?
An SEO business (also known as an SEO agency, SEO firm, or SEO company) is a business that increases its customers' traffic from search engines like Google, Yahoo, and Bing.
When someone searches a term or a question in Google, an algorithm processes millions of pages in an instant, and "ranks" them on a search engine results page (SERP) in order of relevance. The top result is the most relevant, the second is the second-most, and so on.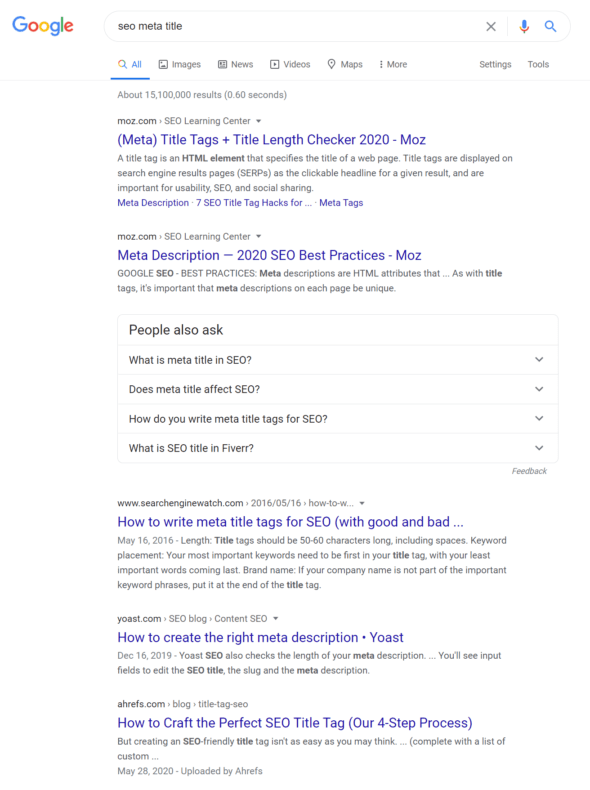 Since the first few results are where the vast majority of people click (31% of all clicks go to the first result), it's the job of an SEO business is to get its clients' web pages to these top positions on search engine results pages. More people clicking means more website traffic, which translates to more chances for leads and sales.
When it comes to building a successful SEO business, there are lots of things to consider: What kind of business will it be? How will you structure it? What about contracts and the cost of services?
All these are valid questions, but they're essential for any business to determine, whether it's e-commerce, copywriting, web design, or SEO. Today, I'm focusing specifically on the 8 keys for building a successful SEO business. Even though the details surrounding these keys may vary, these 8 are the most important for building a successful SEO business.
Grasp the essentials of SEO
Consider certifications
Choose an SEO niche
Surround yourself with people smarter than you
Arm your team with the best SEO tools
Do SEO for your own website
Gain clients and experience
Stay engaged with the industry
Grasp the essentials of SEO
If you're thinking of starting an SEO business, chances are you already have a solid foundation in digital marketing and SEO strategies specifically. But it's important to confirm. To serve SEO clients effectively, some concepts you should have a firm grasp on are:
How SEO fits into the larger online marketing picture
Search engine optimization is a form of search engine marketing (SEM) that focuses on improving traffic to websites from Google, Bing, Yahoo, and others. Because of its focus on attracting organic traffic, it's known as an inbound marketing strategy, as opposed to a more invasive "outbound" tactic like PPC. Search is valuable all throughout the marketing funnel because it draws high-intent traffic to web pages.
How search engines work
If you're going to start an SEO business, you have to understand how search engines like Google, Bing, and Yahoo, find and process web pages to prioritize them on search engine results pages. This includes concepts like crawling, indexing, and ranking.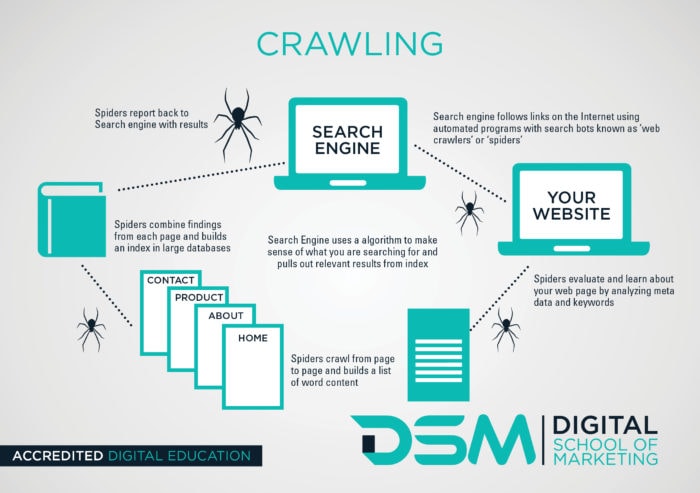 The three branches of SEO
Search engine optimization can be broken down into three parts.
On-page SEO is about improving the content of your web pages to boost search rankings. SEO strategies in this branch revolve a lot around keyword research, content marketing, and effective HTML.
Off-page SEO is about improving off-page signals to boost search engine rankings. SEO strategy in this branch includes generating backlinks, submitting guest posts, growing a target audience, and anything else that builds expertise, authority, and trust.
Technical SEO is the branch focused on the nuts and bolts of SEO. Mobile website design and page speed are in this branch, as are other things that improve user experience and also make your site easier to crawl and index. For example canonicalization, language tags, robots.txt files, and XML sitemaps.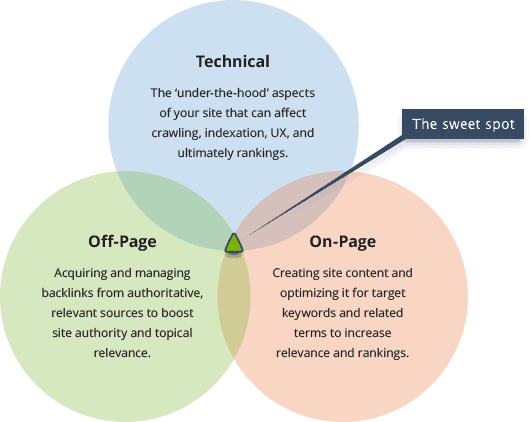 To be clear, you don't need to know all of the above, but if you want to offer SEO services, someone you're connected to should have a strong grasp of these concepts. They're central to the service you provide. That could be someone in-house, a freelancer, or an SEO consultant you may work with. More on this later.
Consider professional certifications
Even if you have years of experience in SEO, the right certification course can help sharpen your skills in a particular area. Or, it can help broaden your knowledge to give you a more well-rounded SEO skill set.
Either way, certification courses are particularly valuable because they come with proof you completed the course. Google offers certifications. Moz offers courses, too. When you're starting an SEO business, anything you can do to prove you know SEO — providing references, testimonials, case studies, certifications, memberships to SEO organizations, etc — can help you earn clients. Having badges on your site like the ones below can align you with a trusted brand, and convey your expertise in the field.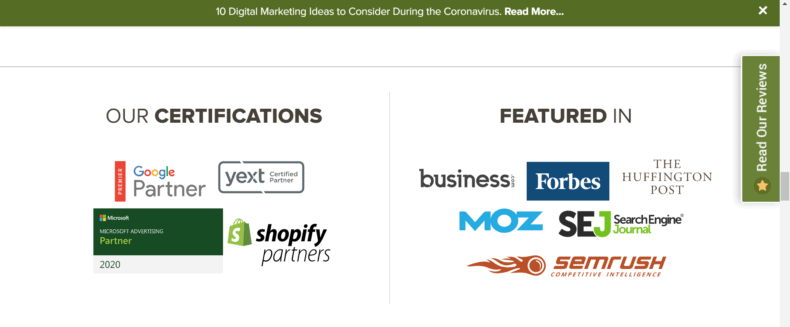 Choose an SEO niche
The problem with being just another generic SEO agency is that you're lumped in with all the other generic agencies. It's a lot of competition. That, and you'll spend most of your time trying to become pretty good at a lot of different SEO tactics when you could become really good at one, like building links.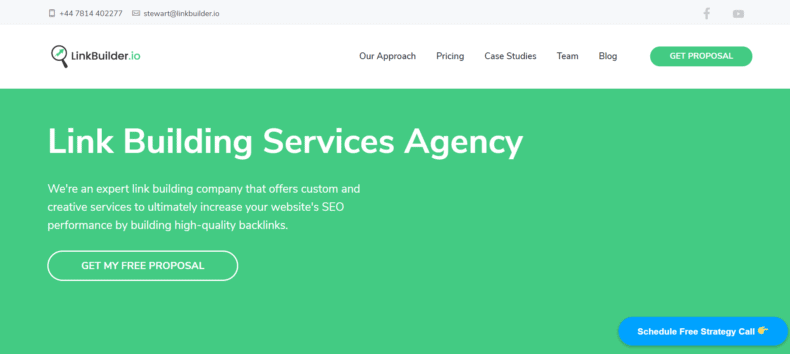 This offers you a unique fit in the market. If there's enough opportunity, you may even go a step further and offer link building to a specific industry, like e-commerce or real estate. Choosing a niche will allow you to develop more specialized expertise that's harder to find in a generic SEO company, and that can put you in higher demand, and justify charging a significantly higher rate.
Surround yourself with people smarter than you
In 2011, Marissa Mayer shared the "Laura Beckman" anecdote with the LA Times. She said it formed one of the philosophies that helped her rise to Google's VP of Product. It went like this:
She was the daughter of my piano teacher and a great volleyball player. She was given the choice of joining the varsity team, where she would sit on the bench for the year, or junior varsity, where she would start every game.
Laura shocked everyone and chose varsity. The next year she came back as a senior, made varsity again and was a starter. The rest of the players who had been on junior varsity were benched for their entire senior year. I asked Laura: 'How did you know to pick varsity?' Laura told me: 'I just knew if I got to practice and play alongside the best players every day, it would make me better. And that's exactly what happened.' The same thing happens in the professional workplace.
As you assemble your SEO contacts, this should be at the forefront of your mind. When you surround yourself with people who are smart, driven, and focused, your entire organization will reap the benefits. Remember, when you work together with people who are great at what they do, their success becomes your success.
This isn't limited to your direct SEO team or employees. Surrounding yourself with people who are smarter than you can also mean web design freelancers, white-label copy agencies, influencers, and other contacts that you can outsource to and learn from along the way.
Arm your team with the best SEO tools
In the SEO industry, the right tools can make all the difference.  If you want your team to perform at their peak, you'll need a solution for analytics, keyword research, and content creation. The following are some of the most popular among search engine optimizers.
SEMrush
Moz
Ahrefs
Clearscope
WordPress
Yoast
Google Analytics
Google Search Console
Ubersuggest
SpyFu
Some of these are free, and then others have multiple plans depending on your size. Explore them to see which suits you best.
Do SEO work for your own website
Experience doesn't have to come in the form of SEO projects from clients. When you're starting out, you can gain experience by optimizing your own website.
And that means more than just SEO. By running campaigns for email marketing, social media, content, and conversion rate optimization, you'll have a better all-around understanding of how SEO fits into the business. There are other benefits to this, too.
First, you increase your own visibility as a service provider. When people Google things related to your marketing agency, if you've done your job well, you'll be found for key terms relating to SEO.
As they continue consuming your resources, your content will become a valuable source of information to them. If the time comes for them to invest in marketing services, it's you they'll think of.
Second, business owners don't just want to hear that you're an "SEO specialist,"  or that you worked in an SEO firm. If they're going to work with you, they want proof you can run successful SEO campaigns. And there's hardly better proof than the results of SEO work for your own small business.
Gain clients and experience
Of course, doing SEO work for your own brand will only get you so far. To be a successful search engine optimization business, you need to generate clients. Even for SEO experts, this isn't easy.
And that's because selling your services requires an entirely different skill set than actually performing them. What do prospective customers look for when they're evaluating your SEO business? Proof that you're up to the task. That includes:
Case studies show that you're good at using creative white-hat SEO tactics to improve search engine rankings.
Testimonials show that previous clients have been delighted with your services (and if you don't have clients yet, you can get testimonials from former managers and colleagues who can speak to your expertise).
Authority and trust badges are signals like the "Google Partner" badge, or logos of well-known clients, or Better Business Bureau ratings, which communicate to prospective clients that you're a trustworthy and reliable business.
A free SEO audit is a quick evaluation of a website to see how it could be improved to boost search rankings. Finding SEO errors for potential clients is a quick and easy way to prove you know what to look for and how to fix it.
Once you get your first few clients, earning business will be less about proving you know what you're doing and more about pleasing your customers. Many marketing agencies say referrals are a primary source of new business. Do a good job for your clients, and it could mean more SEO jobs for you.
Stay engaged in the SEO industry
Keeping up with the SEO industry isn't easy. In 2018 alone, Google's algorithm was updated over 3,000 times. That means SEO companies are constantly monitoring updates, testing new strategies, and throwing out tactics that could cause a penalty.
To run a successful agency, you have to stay engaged in the SEO industry. That means:
Connecting with other SEO professionals on LinkedIn and Twitter
Contributing to marketing forums
Attending marketing conferences
Joining digital marketing communities
Consuming the best SEO content you can
Some fields, like copywriting, have hardly changed since the beginning of advertising. But SEO isn't that way. To stay successful, you have to stay current.
Get a free SEO audit
Every SEO business needs to know how to evaluate its clients' pages. Want to see how your pages stand up to an instant SEO audit? Find out below. Or, schedule a free consultation to see how intent SEO can boost traffic value by 700%.