Webflow is a content management system (CMS) that provides a highly customizable building experience for its users. And unlike some of its competitors, Webflow also comes with some useful tools for driving traffic once that website is built.
Search engine optimization tools like metatag generators, robots.txt file managers, and more, immediately make Webflow websites more appealing to Google. Today we cover how to combine them with proven strategies for driving traffic from search engines — a process known as Webflow SEO.
What is Webflow SEO?
Webflow SEO is a digital marketing strategy that focuses on improving the ranking of Webflow websites on search engine results pages (SERPs). A higher ranking means more traffic, and more traffic means more potential customers on your website. There are many ways to improve search engine rankings. They include:
Conducting extensive keyword research
Writing detailed meta titles and descriptions
Adding informational alt tags to images
Compressing data
SEO focuses on driving organic traffic, making it a sustainable alternative to PPC advertising tactics which can quickly drain your marketing budget. It's also one of the few marketing strategies that can deliver compounding returns with relatively minimal maintenance over time.
Is Webflow SEO-friendly?
Most CMSs don't require coding knowledge and Webflow is no different. Since it doesn't support plugins, however, coding skills may make Webflow easier to use. Webflow does have built-in SEO functions like automatic title tag and meta description creation, robots.txt and sitemap updates, and strong 301 redirect capabilities, to name a few.
According to some Webflow users, what makes the CMS so appealing is that the code is more streamlined and takes up less space. So, even though it may require more technical web design skills than other platforms, it is a highly customizable CMS with an attractive interface. And at least one study shows the benefits of using Webflow may extend beyond its versatility.
When digital marketing agency, Merger Labs, switched from WordPress to Webflow, they saw a 46% increase in organic traffic and moved up almost 1300 ranking spots on Google.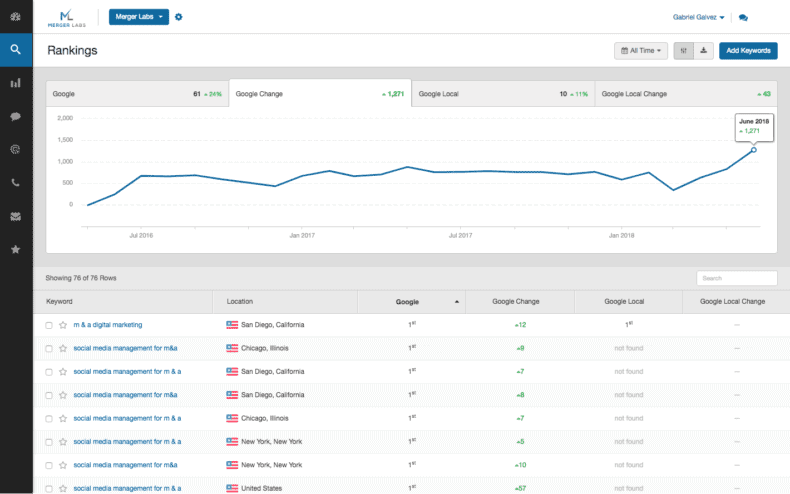 Unlike competing CMSs such as WordPress, Webflow is not free. It has a tiered pricing structure that starts at $12/month. For most brands, though, the fee isn't significant enough to discredit Webflow as a viable option.
How to win in the three key areas of Webflow SEO
SEO strategies fall into three major categories. Some are designed to improve the behind-the-scenes site data, some aim to optimize the content on your website, and others work with elements outside of your webpages.
Referred to as technical, on-page, and off-page SEO, each of these SEO areas is targeted towards the same goal: building a Webflow website that ranks well.
1. Technical SEO
The coding data and stored files that make up your website can influence your search engine ranking. Technical SEO refers to tactics that optimize these hidden areas of your website — the ones that your users won't see but they'll experience — like page load speed, for example.
A large portion of technical SEO is also about making your content easier for search engines to process. Many content creators fail to address this area of SEO, which makes it a swift avenue for gaining a leg up on the competition.
Maintain your robots.txt file
A robots.txt file serves as the crawl directions for any search engine preparing to crawl your site. Maintaining this file ensures that only the most relevant pieces of content on your website are factored into your overall ranking.
You may want to use this feature if you are rewriting content, building new content, or hiding irrelevant content. Any incomplete or unrefined web pages could negatively impact your SEO performance.
Don't let Google index your webflow.io subdomain
It's common for content management systems to have virtual landscapes where developers can practice and preview their designs. Webflow's version of this is a secondary copy of your website that is housed under a webflow.io subdomain. This URL allows the website builder to create new iterations of a website without impacting the main version.
Search engine users won't see the webflow.io website but Google will index it unless it's told otherwise. It's important to select the "disable subdomain indexing" setting on your Webflow subdomain. This ensures that none of the duplicated content counts against your ranking.
Submit an XML sitemap
Normally, crawlers have to find your website content through internal links, and sometimes they can miss them. If they do, your pages will get left out of search engine results.
By providing an XML sitemap, you can give crawlers a map with specific directions to all your content. Here is what an XML sitemap might look like: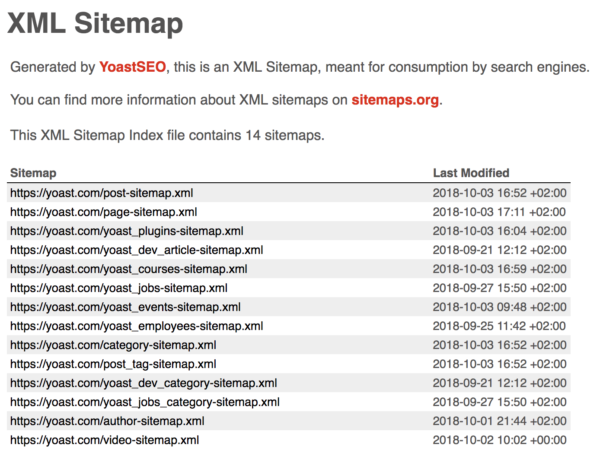 Webflow automatically generates these sitemaps for you which can be a big time-saver. And there are even options to customize the sitemap if you need to.
Structure your data with schema markup
Schema markup is code that structures your metadata. It's what allows you to tag information like ratings, authors' names, or customer reviews so that search engines know what they are. This information can then show up on SERPs as more robust and informative search engine listings known as "rich snippets," which have the ability to boost search traffic.
Use mobile-friendly design
Google operates with a mobile-first indexing model. This means the search engine will index your mobile site before the desktop one, and without a mobile version, your website will take a hit in search engine results.
Webflow accommodates this indexing model by offering responsive design. Responsive design auto-adjusts websites to account for things like what type of device people are using and what their VPN settings are. This makes it easy to design your pages for mobile devices, ensuring they're indexed efficiently.
Make sure your pages load quickly
Nothing kills user experience faster than a webpage that won't load. As one of Google's most well-known ranking factors, a slow load time is considered a major SEO problem. There are many ways to improve your site's speed, including:
Resizing or compressing images
Caching data (CSS, Java, HTML)
Using graphics, animations, and site features only when necessary
Tag duplicate content
Search engines don't like duplicate content because they want every search result to have unique information. When you create two or more pages that have unique URLs but the same content, a search engine will only index one. And it may not be the one you want to show up in search results.
To solve this problem, add a canonical tag (rel=canonical) to the primary page that you want Google to rank for a given search term. This will keep your duplicate content from confusing Google and diluting your ranking power.
Learn tools that help with SEO
While Webflow does not support plugin installations (without at least intermediate coding knowledge), there are still many helpful SEO tools available. They include things like tutorials, how-to guides, or keyword research databases. Some popular SEO brands and tools for Webflow are:
Moz
Ahrefs
Google Search Console
Bing Webmaster Tools
Google Analytics
If you're not using some of these resources, it will be difficult and time-consuming to get ahead with SEO.
2. On-page SEO
The process of improving the content on your web pages so they will rank higher is called on-page SEO. These are improvements to areas of your site that visitors see, like heading tags, title tags, internal links, and moe.

On-page SEO accounts for the bulk of the most well-known and accessible SEO practices. Use of on-page SEO practices will improve audience engagement and user experience while helping search engines process and rank your content on SERPs.
Publish valuable content
Keyword research is the vital first step in creating valuable content. It will tell you the words and phrases your customers are searching for. When you know these, you can create content that fulfills their queries, but you have to know the different types of search intent to do it well.
Good content is also organized effectively. Use headings to organize related topics and categories on a page. This will make it easier for users to skim and comprehend your content, and it will make the job of search engine crawlers easier too.
Lastly, don't forget about internal linking. Crawlers find your content by traveling through internal links. And not only that, but by linking to additional content on your site, you increase the likelihood that users will stay on your site longer. Keeping users engaged and providing a seamless transition between topics shows Google that your site is user-friendly and valuable.
Write a compelling meta title and meta description
As the information on your webpage's listing on a SERP, the meta title and meta descriptions you write will be the initial impression that users have of your website. Make sure they accurately convey the page's value.
Well-written meta titles should include information relevant to your keyword search terms. A good meta title should be an accurate summary of your web page's focus topic while also including information that's unique to your site.
Try to keep it less than 60 characters, otherwise the title will get cut off on the SERPs. Meta titles should tell users why your webpage is unique and relevant, which will also make it easier for crawlers to understand. Make sure to be both descriptive and direct when you write these.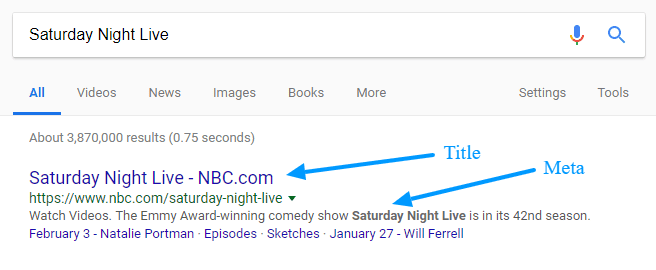 Meta descriptions can be a little longer (160 characters before truncation), but they should still be direct and descriptive. This is where you can elaborate on your meta title to give your viewer an even better idea of the content they'll find on the page when they click through. Try to include your keyword if possible, but don't force it. And try not to repeat content you've already put in the meta title. Meta descriptions are for adding value, not repeating it.
Build an intuitive site hierarchy
A site hierarchy explains the importance of topics and their corresponding pages on your website. Building a site hierarchy is like writing an outline for a research paper.
Topics should be categorized according to their level of importance in supporting the overall purpose of your website. By organizing content this way, you give search engines a better understanding of your site, and enable your visitors to find your content easier.
A good site hierarchy should be relatively thin, with not too many topics or subtopics.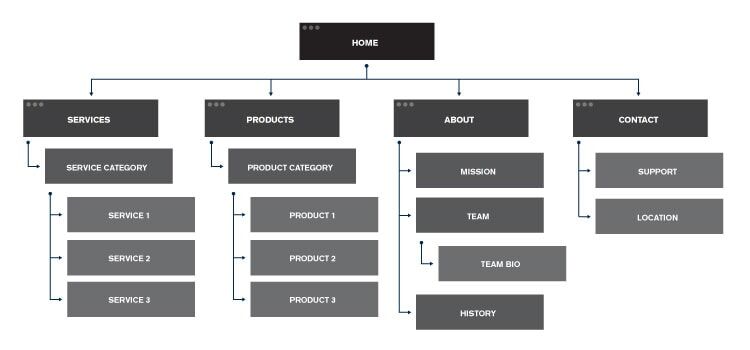 Thinking this way about your site setup should make it easier to plan out content that works well within the larger scope of your brand.
This also applies to your URL structures. The flow of topics should start with the most general topic and flow into supporting subtopics. All of this gets searched by crawlers, so if it's well-laid out, the information will be easier to index.
Describe images in alt text and file names
The use of multimedia is a great way to improve audience engagement on your website, but these elements need to be optimized for search, too. Since crawlers can't see images, they need help understanding each image's contribution to the page. You can do this with alt text.
Alt text is a written description of your image in its code. It's meant primarily to be read aloud by screen reading software so users with visual impairments can understand the image, but it helps search engines understand your image too.
You can also improve SEO by giving descriptive names to any files you upload to your website. Detailed file names tell search engine crawlers the relevance of your files to the page's topic, making it easier to index.
3. Off-page SEO
Any SEO tactics used outside of your actual website are categorized as off-page SEO. This area is important for building industry brand awareness and credibility.
Off-page SEO is rooted in a singular goal: earn links to your content for outside sources. That's why a strategy known as "link building" is such an important part of Webflow SEO.
Build backlinks
Backlinks are a major SEO opportunity, as they build your credibility to both users and crawlers. When another website links to one of your web pages, it's like an upvote. It tells Google that your content is so valuable that another website feels comfortable sending their visitors to it.
To earn backlinks from others, consider doing some or all of the following:
Guest posting on other sites
Creating fun and engaging tools for your topic/niche that people will use and link to
Designing infographics for niche topics or industry statistics
Create valuable reports that will be sourced by other blogs
Use social media marketing
Especially if you are just starting with Webflow SEO, social media is an important tool for increasing organic traffic. Social media marketing doesn't boost rankings in the way that other SEO techniques do, however, it indirectly will help grow your brand online.
By sharing your content on platforms like Twitter or LinkedIn, you are inviting new website visitors who may never have searched for your keywords or topics on their own. An active social media presence provides opportunities for audiences to share your content and link to it, which ultimately improves your search engine rankings.
Partner with other brands
Building credibility among peers is another way to improve your Webflow SEO. Here are some ways to grow your brand within your industry:
Write guest posts for other blogs
Create infographics for important industry stats and data
Review competitor products and services
Build online content or tools that incorporate other brands' product/service offerings
Get a complimentary Webflow SEO audit
Out of the box, Webflow already comes complete with some valuable SEO features. But as is the case with any website, it's more about the strategies you implement than the CMS you use. By combining this highly customizable website builder with proven SEO strategies, you can start generating organic, sustainable traffic from search engines.
Want to see how you're doing with Webflow SEO? Get an instant SEO audit below. Or, schedule a free consultation to see how intent SEO can boost traffic value by 700%.