GoDaddy is a web hosting platform and domain registrar that has helped over 20 million customers claim a domain name and start a website. But setting your site up is just the beginning. The hardest part is yet to come: driving traffic and earning customers.
To accomplish the hard part, webmasters are increasingly turning to GoDaddy SEO (search engine optimization). GoDaddy SEO helps you capitalize on the billions of searches that take place on Google, Yahoo, and Bing daily. Each of these searches represents an opportunity for you to earn a visitor and to turn that visitor into a customer. Here's how.
What is GoDaddy SEO?
GoDaddy SEO is a digital marketing strategy used to increase the search engine visibility of a GoDaddy website. It includes tactics like keyword research, content marketing, link-building, and more. The more visible your GoDaddy site is in search engines like Google, Yahoo, and Bing, the more likely you will attract organic traffic, which means more potential customers to your website.
Unlike PPC advertising, search engine optimization doesn't require you to pay for traffic. It's an organic method of marketing. What's more, its ROI can compound over time, making it arguably the most efficient way for businesses of all sizes – small business to enterprise – to generate sustainable growth.
What SEO services does GoDaddy offer its users?
The extent of your GoDaddy services will depend on the type of plan you sign up for. The higher the cost, the more services and support you will receive, including an SEO wizard tool. Here are the services and SEO tools that GoDaddy offers:
GoDaddy DIY Search Engine Visibility: This is a DIY tool that GoDaddy customers can use to get keyword suggestions and other site optimization suggestions for SEO. Pricing for this plan starts at 6.99 a month. It's unclear how much more the tool does for you than offering SEO suggestions for your site (a blog post about its functionality doesn't seem to mention anything more than a basic SEO setup Wizard).
GoDaddy managed SEO services: This is GoDaddy's full-service offering. They will optimize your site for SEO and maintain it for you. The package includes both on-page SEO and off-page optimization.
But for what they cost, are GoDaddy SEO services worth it? Scott Langdon at Higher Visibility says:
"Frankly, this SEO feature is fundamental. Keyword suggestion and tracking tools are widely available, often for free. At the very least, you can find one that doesn't lock you into a 3+ month plan like GoDaddy does."
He continues…
"Much like the DIY tool, the SEO service involves providing you with a list of keywords and the ability to track your rankings. You will be given 'optional but highly recommended' onsite recommendations like updating your meta title and 'at least one image alt tag.' Hint: these things aren't optional for SEO, and they don't go far enough.
Scott's right. If this is what the tool offers, it doesn't go nearly far enough. The team at Marketing Center agrees:
None of the services they provide have exceptional value. You will find alternative tools, including website plugins that do the same things without paying the price. To cut the chase, you don't have to pay for their add-on SEO service. You can still host your website with them. But leave the SEO to the experts.
One widely read review claims that GoDaddy's SEO experts didn't just do a poor job of handling their SEO but actually may have negatively impacted it:
"After one month, we got a one 200 word article written on a completely irrelevant blog about windows from a site that is clearly a link farm (which most likely negatively impacts SEO). We also got 3 links in forums/comments, all being 'no-follow links, which are completely useless for SEO…
The manager claimed they 'usually' achieve first page results within 6 months. If this is not a blatant lie, I assume it is shrouded in misdirection – it's possible to rank the first page for an obscure keyword which hardly achieves any traffic results."
Of course, these aren't the only reviews of GoDaddy's SEO service, and before you write them off completely, you should take a look at some of the thousands of others on sites like Trustpilot. Keep in mind, ratings and reviews are not always relevant to GoDaddy's SEO service in particular. They're usually more about its registrar and hosting services.
A better way to do GoDaddy SEO
Since GoDaddy is primarily a domain registrar and hosting provider, you can use a solution like WordPress, Drupal, or other CMS (content management system) to build a website and then optimize it for SEO yourself.
Many of these content management systems make it easy for anyone to build a website. But if you're uncomfortable with the thought of doing it yourself, it's easy to find someone to do it for you affordably. Taking the GoDaddy reviews into account, you're probably better off spending your money on hiring a web design team than on GoDaddy SEO services.
As for the SEO part of it, there's a better way. And much of it can be done yourself. Many SEO agencies, companies, and consultants can help with the parts that can't. Here are some proven SEO strategies to boost your search engine rankings.
Create high-quality content
High-quality content is content that is relevant and comprehensive. It's also Google's most important ranking factor. For content creation that gets SEO results, you have to…
Conduct keyword research
Researching to find specific terms related to your content or business will help you target what your searchers are looking for. Once you know what they're looking for, you can create the most relevant content possible. There are several tools you can use to do keyword research. You can also check the auto-suggestions while typing in the Google search bar and the "related searches" at the bottom of the results pages.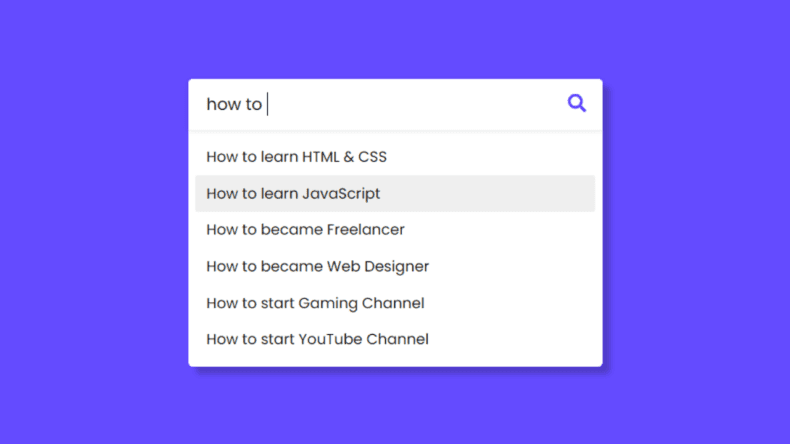 Satisfy search intent
"Satisfy search intent" is just a fancy way of saying, "Make sure that your page contains the information the searcher came looking for." Your content should answer their specific question and even provide additional related useful information when appropriate. Try to predict everything the searcher will want to know/do before, during, and after consuming your content.
For example, let's say you're creating a rankings post about the top ten smart TVs on the market…
Before: Your visitors will want to know what they'll learn by consuming your content. What's the benefit to them? Page titles and meta descriptions, which are displayed on search engine results pages, should tell them. Your page load speed should be low so that they can get to the page quickly and easily, and you would be wise to offer a table of contents with jumplinks at the top of your page so visitors can jump to the section that's relevant to them. That may be, for example, "best smart TVs for streaming."
During: What does the user need to know about each TV? Size? Technical specs? Brand? Price? Picture quality? What would make their content consumption experience as useful as possible? Maybe images/videos of the TVs on a wall, a sample of the picture quality, etc. What will make the content easy to read? Subheads and bullets, for example, can organize text in a way that's easy to consume.
After: Once they've finished reading your content, what will they want to do? Will they want to learn more about LED TVs? Or maybe they'll want to know how much wall mounts cost if they need a wall mount. Maybe they'll want to buy a TV directly from your list. Links in your content to articles about LED TVs or product pages for wall mounts and the TVs you've ranked can provide them with a great user experience once they've finished consuming your content.
You can do some further research to see what Google wants to show people by searching a term and seeing what is ranking on the first page of Google SERPs. Examining the top results on page one for the search term can give you a blueprint of what you need to create the content that gives you the best chance to rank for the given search term.
Internally link other pages
An internal link is a link from one page on your website to another on the same site. This allows users to navigate between pages on your website easily and gives them easy access to other info on your site relevant to the page they landed on. This also helps search engines establish an idea of the structure of your site and the hierarchy of links, spreading ranking power throughout your site pages. Internal links are how search engine crawlers find your web pages.
Write great page titles and meta descriptions
One of the keys to driving traffic from search engine results pages is the website that searches choose to click on out of all others. Your page titles and meta descriptions (meta tags) should be written to get your visitors to click. They represent your page on SERPs, providing users insight into what your page is about and what they should expect when they click on it.
Great meta titles and descriptions should contain keywords or phrases and be brief and to the point, with no more than 150 characters for description and 60 characters for the title. The best meta titles contain a benefit, letting visitors know why they should read the content. The best meta descriptions elaborate on the title, giving the user a better idea of what they'll find in the content when they click through. Real-life examples? Case studies? Proven strategies? Let your visitor know.

Optimize image alt text and files names
Make your images SEO-friendly by adding alt text to each image and include keywords when appropriate. Use short and descriptive image file names with keywords, but refrain from keyword stuffing in all cases. This will help search engines make sense of your image and its relevance to your audience. Choosing the right format and dimensions for your images can be easy by utilizing free image optimization tools. You also have the option of adding your images to your XML image sitemaps.
Build backlinks
An external backlink is a link on another site that points back to your site. Quality backlinks boost SEO because search engine algorithms see them as providing reputable information of value. To Google, if another site links to your site, it's vouching for you. It means the site's webmasters are confident that you are a valuable and trustworthy site to direct their visitors to. Backlinks are also one of Google's most important ranking factors.
There are multiple methods to earning backlinks, and going this extra mile will increase your chances of ranking high on Google.
Start by:
Converting mentions to links.
Replace dead or broken links on your site.
Create quality linkable content that others will want to share.
Find out where your competitors are getting links from.
Seek out website owners that offer guest blogging opportunities.
Create and link your social media accounts as an additional channel for exposure.
Engage in local SEO
Local SEO is best for small businesses with a brick-and-mortar location, and engaging in it is one of the best ways to turn search traffic into foot traffic. Some great ways to optimize for local SEO:
Make your location readily available.
Claim your Google My Business page.
Sign up for Bing Pages and Apple Maps.
List your phone number somewhere that is easy for visitors to find.
Optimize your content for mobile devices.
For more local SEO tips, check out Local SEO: 16 Ways to Stand Out on Google.
Don't forget technical SEO
Technical SEO refers to optimizing SEO elements of a website to make it easier to crawl and be understood by search engines, resulting in higher rankings. Some of these factors may also affect users, like improving page load speed, for example. Search engines like Google reward and push sites that are optimized for efficient crawling and functionality. Here are some important tactics for technical SEO:
Submit an XML sitemap
An XML sitemap is a list of all the links/pages and how they are connected within your site. It serves as a map for search engines to make sense of how your website data is structured, and it's a great way to make sure that all of your pages are found. You can access your sitemap by adding /sitemap.xml to the end of your homepage URL. You can create one with free tools or plugins and then submit it to Google through Google Search Console if you don't have one.
Create a robots.txt file
Robots.txt is a file that search engines use to determine which pages they should and should not crawl and if there are specific instructions on how they should crawl your key web pages.
You can use resources to create a file like this, but the truth is you won't always need one. Before you go trying to tell Google exactly how to crawl your website, make sure it's a valuable use of your resources.
Use the canonical tag for duplicate content
Duplicate content doesn't always mean your content has been copied or blatantly plagiarized. In some instances, there are perfectly normal reasons why you may end up with the same content on multiple pages of your site.
When this happens, it can confuse search engines, and that can potentially hurt your rankings. Adding a canonical tag will indicate to search engines which version of your content search engine crawlers should pay attention to. This ensures the correct version gets indexed and shows up in search rankings.
Design for mobile-friendliness
The majority of searches are now completed on mobile, so your website must be optimized for mobile-friendliness. This means your site should both function and look great no matter the screen size. Google's algorithm is mobile-first, meaning it will primarily index the mobile version of your site. So if you don't have one, it could end up costing you on search engine results pages. You can test your website's mobile-friendliness with Google's mobile-friendly test tool.
Improve page speed
Page load speeds became a Google ranking factor after it became clear how much they impact user experience. Users won't wait for your page to load if it doesn't load instantly. Instead, they'll go back to Google search results and find results that give them what they want faster.
To check your page speeds and get ideas on how to improve them, you can use Google PageSpeed Insights. Some basic ways to improve your speeds are to:
Enable Gzip compression.
Keep each page to 5 MB or less.
Use tools to reduce image sizes and optimize images.
Reduce the number of redirects.
Use a content delivery network.
Get a complimentary GoDaddy SEO audit
So, should you use GoDaddy SEO services? Ultimately, it's up to you. Weigh the pros and cons of paying GoDaddy to do SEO for your online store, but also know that bad (nefarious) SEO won't just not get you traffic. It can end with your site being banned from search results altogether. Remember, it's possible to do a lot of SEO yourself, and for advanced strategies, there are plenty of SEO agencies and consultants who can help.
Want to see how you're doing with GoDaddy SEO? Get an instant SEO audit below. Or, schedule a free consultation to see how intent SEO can boost search traffic revenue by 700%.