All Case Studies
Instapage raises $15M in Series A after boosting traffic by 600%, traffic value by 700%
700% boost
in traffic value
$15M raised
with SEO results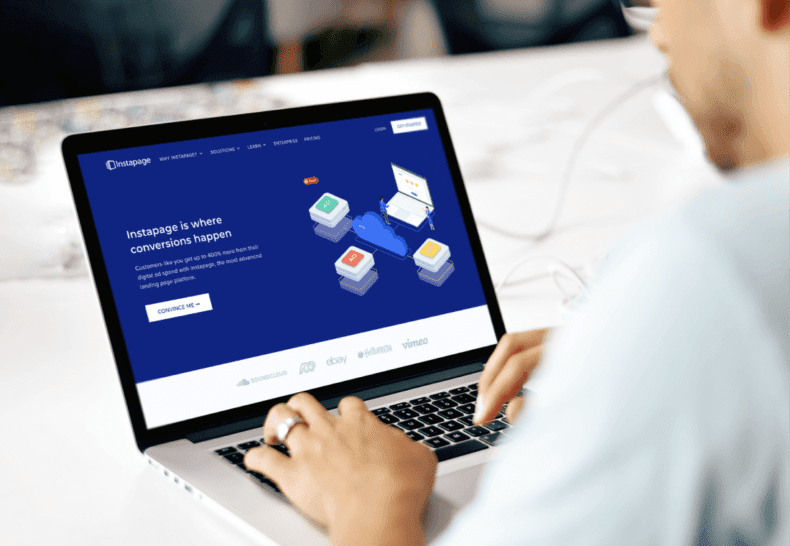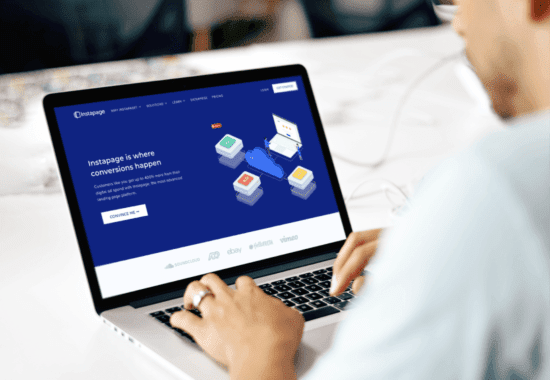 Instapage is a landing page platform and a subsidiary of Postclick, both of which are technology startups headquartered in San Francisco. Instapage raised $15 million from Morgan Stanley in their Series A round, and have greatly expanded their advertising services since April 2018. In 2015, I was the first marketing employee hired at the company. By the time I left, our SEO results had made organic traffic the company's most profitable channel, and this played a central role in securing $15m Series A funding.
---
The Problem
In the beginning, the Instapage website followed some SEO principles and had a substantial amount of blog content. However, this wasn't enough to generate traffic and leads quickly. The company was in need of an SEO strategy built from scratch.
At the time, the product was still a freemium model, and it was critical to drive more relevant traffic to the website as Instapage prepared to introduce new pricing in the coming months.
---
Process

I started with a comprehensive technical SEO audit of the website to establish a strong SEO foundation. Among the SEO tactics we executed were:
Updating the entire website URL structure to be significantly more SEO-friendly. We changed the blog subfolder structure by removing dates from URLs and included just the "/blog/" subfolder. This substantially enhanced SEO across the website, as the majority of organic traffic came in through the blog.
Fixed the URL redirects structure by updating the .htaccess code to reduce sitewide 301 redirects as much as possible.
Added an Extended Validation SSL Certificate to the site to increase security and trust for visitors.
Fixed internal 301 redirects and 404 errors.
Optimized the SEO page titles and meta descriptions for maximum CTR.
Established image SEO best practices, especially for blog images.
Worked with the development and engineering team to improve the pagespeed of the core pages on the site.
Reviewed the backlink profile in-depth to assess for spam.
Added a meta robots "noindex" tag to the in-app SEO page settings to remove all the customer landing pages from Google search results. This SEO change had a big impact on the product, as we started using pagedemo.co to serve the landing pages instead of the subdomain, like "customerpage.instapage.com."
Then, we researched the landing page landscape to determine what kind of relevant content we could create for people who used landing pages for advertising. Among the many pages we created (that still rank at the very top of Google are):
Landing page
Splash page
Sign up page
Lead Capture page
Sales page
Squeeze page
Real estate landing page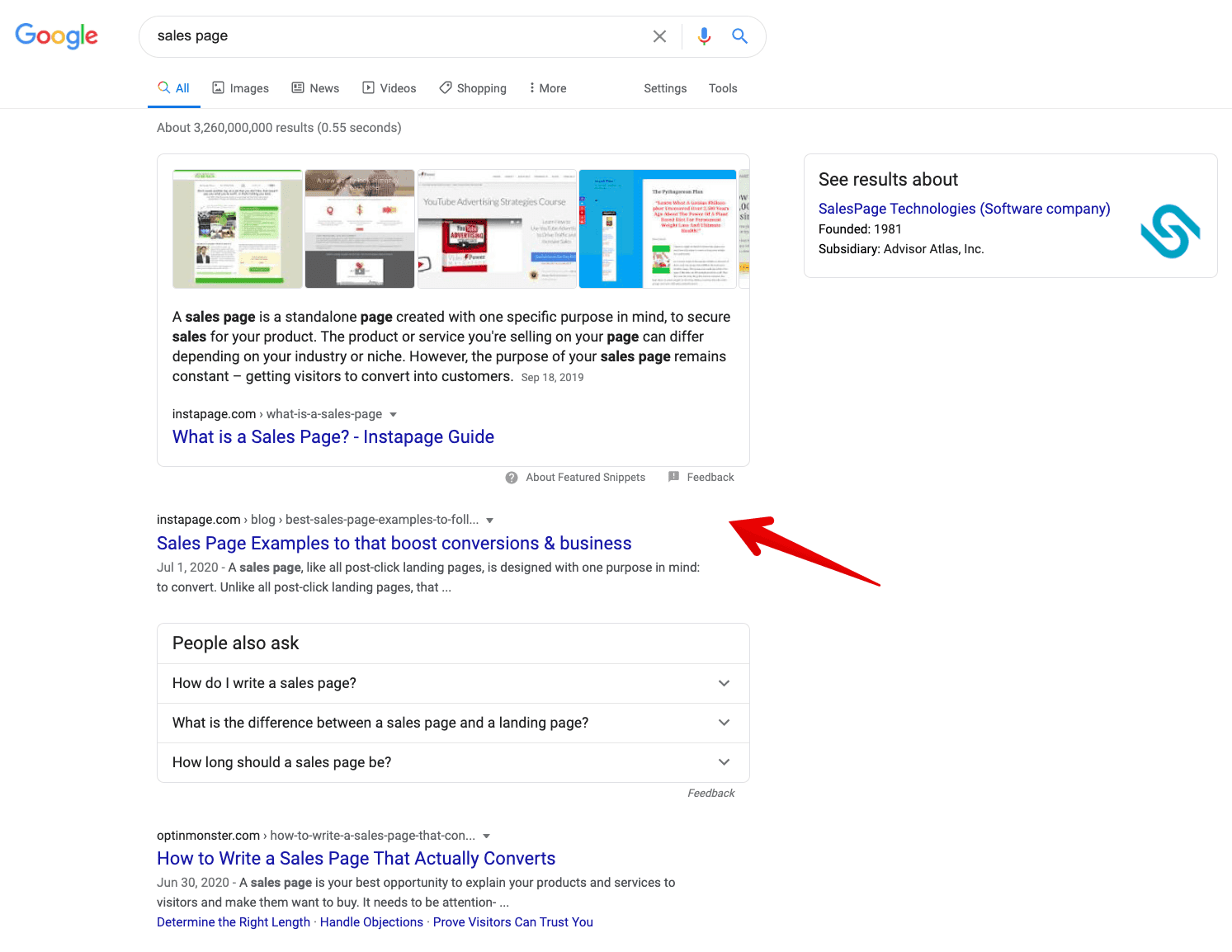 We also created many advertising content pages for SEO. Among the ones ranking at the top of Google are:
Display advertising
Mobile ad platforms
Facebook canvas ads
Pre-roll ads
Banner ads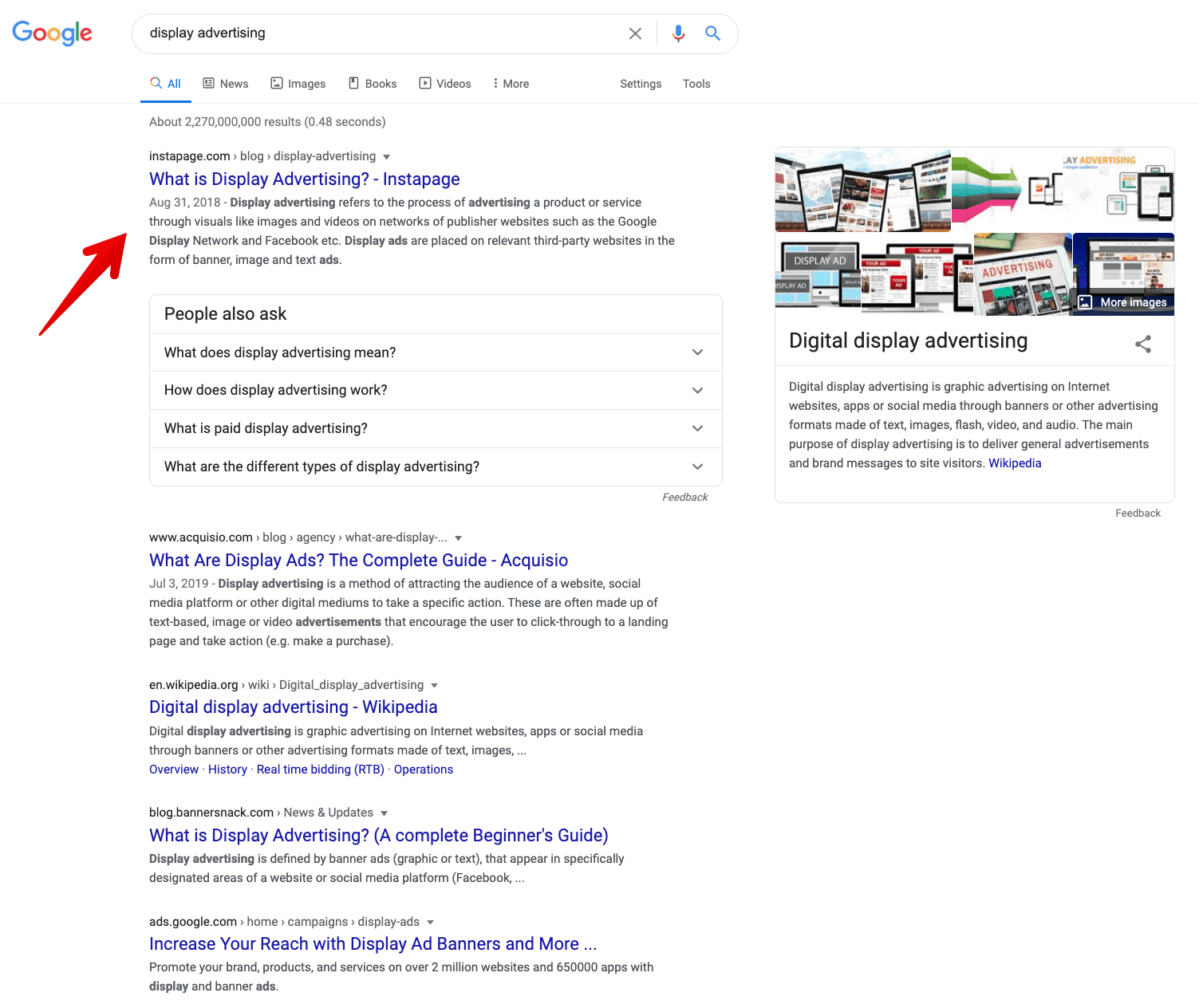 To further increase the reach and authority of our company and product, we hired an in-house video team in the fall of 2015. I helped formulate the video SEO strategy from the ground up.
We used YouTube Analytics and TubeBuddy to help with video keyword research and analysis. On the Instapage website we optimized the on-page videos using Wistia and optimized our videos for both Google Videos search and YouTube.
Altogether, we created several dozen videos, generated thousands of YouTube channel subscriptions, and tallied more than 2 million video views. After 3+ years and many more SEO campaigns, the impact on the company's bottom line was immense.
---
Results
The total organic traffic to the website (as shown below by Ahrefs) increased from 13,667 to 104,766, a gain of 667%. The total traffic value increased from $36,250 to $289,805, an increase of nearly 700% and a monetary increase of $253,555 in value.
Without the dramatic increase in traffic, leads, and product sign-ups, Series A funding would've been impossible to earn. Our customer and revenue numbers wouldn't have warranted investment.
At the time of my departure I was responsible for generating 78% of MQL for enterprise sales and 73% of all self-serve plan upgrades. When the sales department at Instapage surveyed inbound enterprise leads, they would ask: "How did you find out about the company?" According to VP of Sales, Steven Brancale, the overwhelming response was: "we found you at the top of Google."
---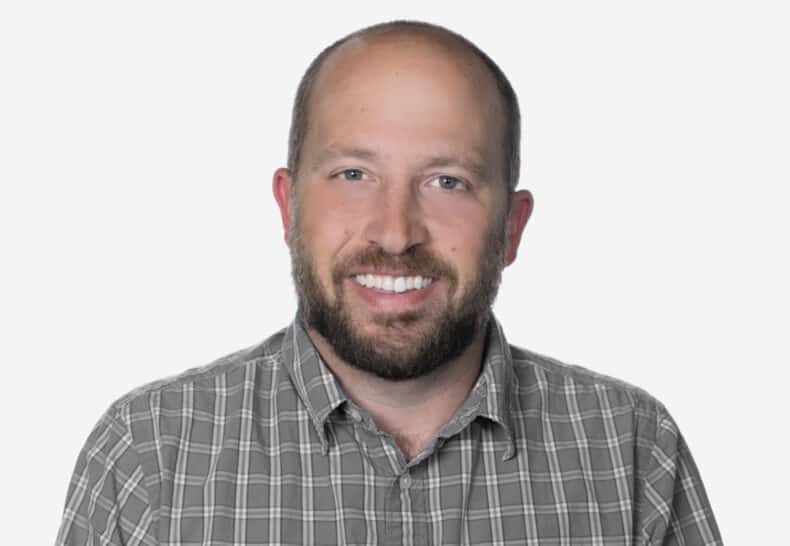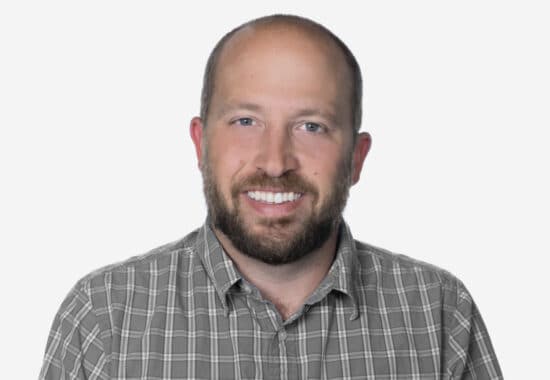 Steve Brancale
SVP Sales @ Postclick
With Chris running SEO at Instapage our Sales team was always kept very busy with qualified inbound leads. I always ask prospects where they had heard of us and 90% of the time their response would be that "I just found you on Google." Knowing that this crucial piece of our demand-gen strategy was always in great hands with Chris let us sleep well at night and I highly recommend him to anyone who's looking to get to the top of Page 1.
Results Summary
Let's summarize what we managed to achieve.
700% increase
in traffic value
#1 ranking for
"display advertising"
Helped raise Series A
with SEO results