All Case Studies
Earnest increases traffic value by 300% after top-ranking "student loans"
300% boost
in traffic value
Top rank
for "student loans"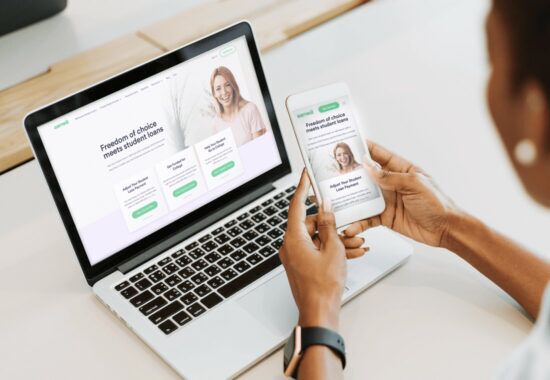 Earnest is a technology fintech lender headquartered in San Francisco that offers student loan refinancing and private student loans. The company was founded in September 2013 by Louis Beryl and Ben Hutchinson. In October 2017, Earnest was acquired by Navient for $155 million.
Earnest had raised a total $119 million in venture capital prior to the Navient acquisition. With the backing and larger resources of a publicly traded company such as Navient, Earnest was able to successfully service refinancing student loans for more than 100,000 borrowers.
---
The Problem
Studies have shown that organic traffic varies widely based on search ranking. The first position on page 1 gets 34% of all clicks, while the 10th position earns just over 2%. When I started with Earnest, they had yet to reach page 1 for their core search terms. They ranked at the bottom of page 2 for terms like "student loan refinance" and "refinance student loans."
Since these pages were high-intent and tied very closely to the company's bottom-funnel results, a higher search position could mean more traffic and considerably more revenue. So, in October 2019, we made a push to boost search rankings for their core student loan refinancing product.
---
Process
To identify ways to quickly improve the SEO of the website, we began with a technical audit. This led to the following fixes:
Implemented canonical tags and meta robots noindex tags for pages as needed.
Added author profiles, images, and descriptions to help increase the trust and credibility of the content (and to satisfy Google's E-A-T factors).
Removed the tag taxonomy structure from the blog.
Fixed internal redirects and 404s/other link errors.
Increased pagespeed metrics on core SEO pages.
Updated the SEO page titles and meta descriptions to be as SEO-friendly as possible.
Next, we combined Clearscope with a manual study of search engine results pages, which helped us identify how to structure the content for the student loan refinancing keywords. After examining backlink profiles of competitor content, we knew how much link equity we would need to progress to page 1. This allowed us to start an organic link-building campaign.
It also allowed us to move link equity around the Earnest site internally. We identified relevant blog posts with strong traffic metrics and linked them to the student loan refinancing page. In addition to cleaning up the HTML code, improving title and meta descriptions, among other small updates, we anticipated this would be enough to warrant a reward from Google.
---
Results
After the latest Google algorithm update, the page got a major boost. We saw a dramatic improvement in SERP position, impressions, and traffic. Our SEO updates alone were enough to move the content from page 2 to page 1. Following the full rollout of the January 13th algorithm update, we got an even bigger lift when the page moved from the bottom of page 1 to the top: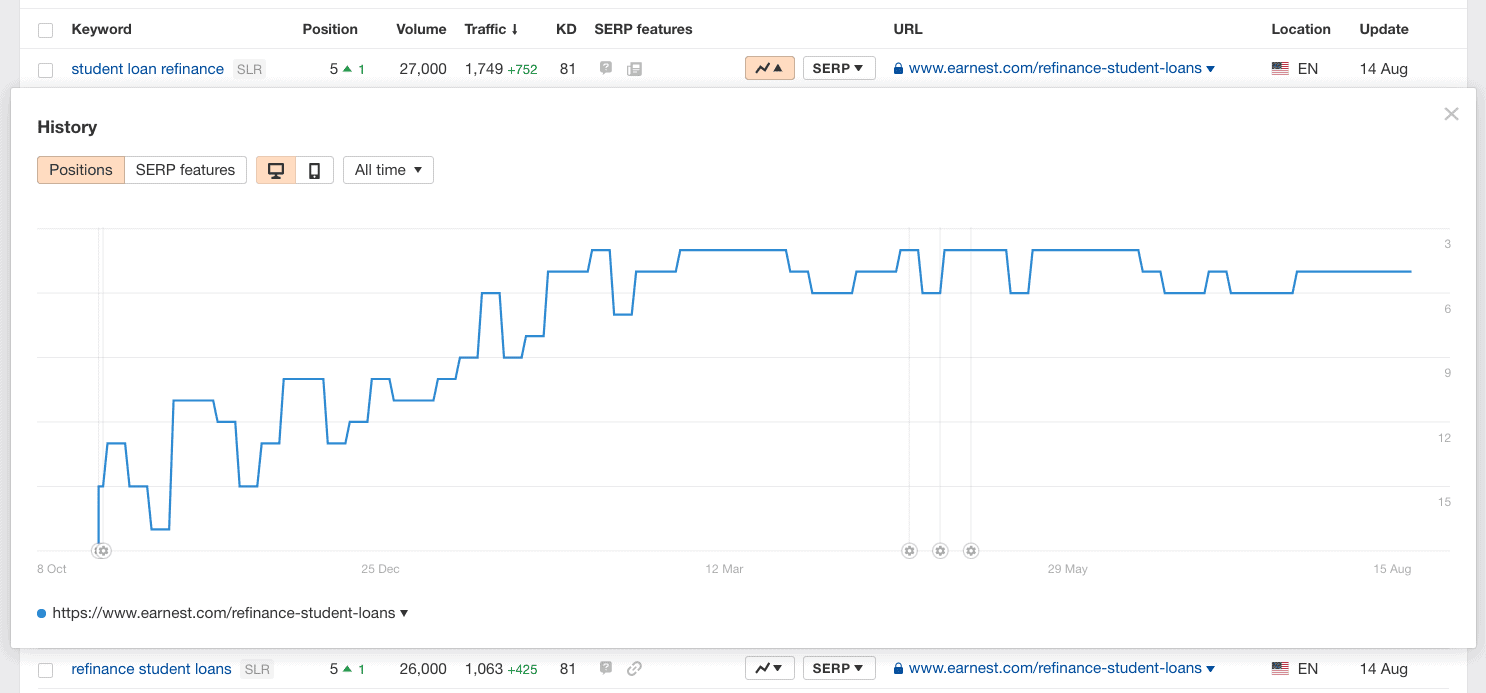 At this point, the company was now helping thousands more students refinance their loans strictly because of SEO. Earnest went from the bottom of page two to ranking at the top of page one in just 3-4 months.
But this wasn't their only big SEO campaign. Next, Earnest needed a strategy to rank for "student loans." As a keyword far more competitive than "student loan refinance" or even "credit cards," the goal was ambitious to say the least.
We applied a similar process — technical SEO improvements, link-building campaigns, content creation, and internal link redistribution. After just 3-4 months, their core student loans product page appeared high on page 1 for the keyword "student loans," outranking even industry titan Sallie Mae.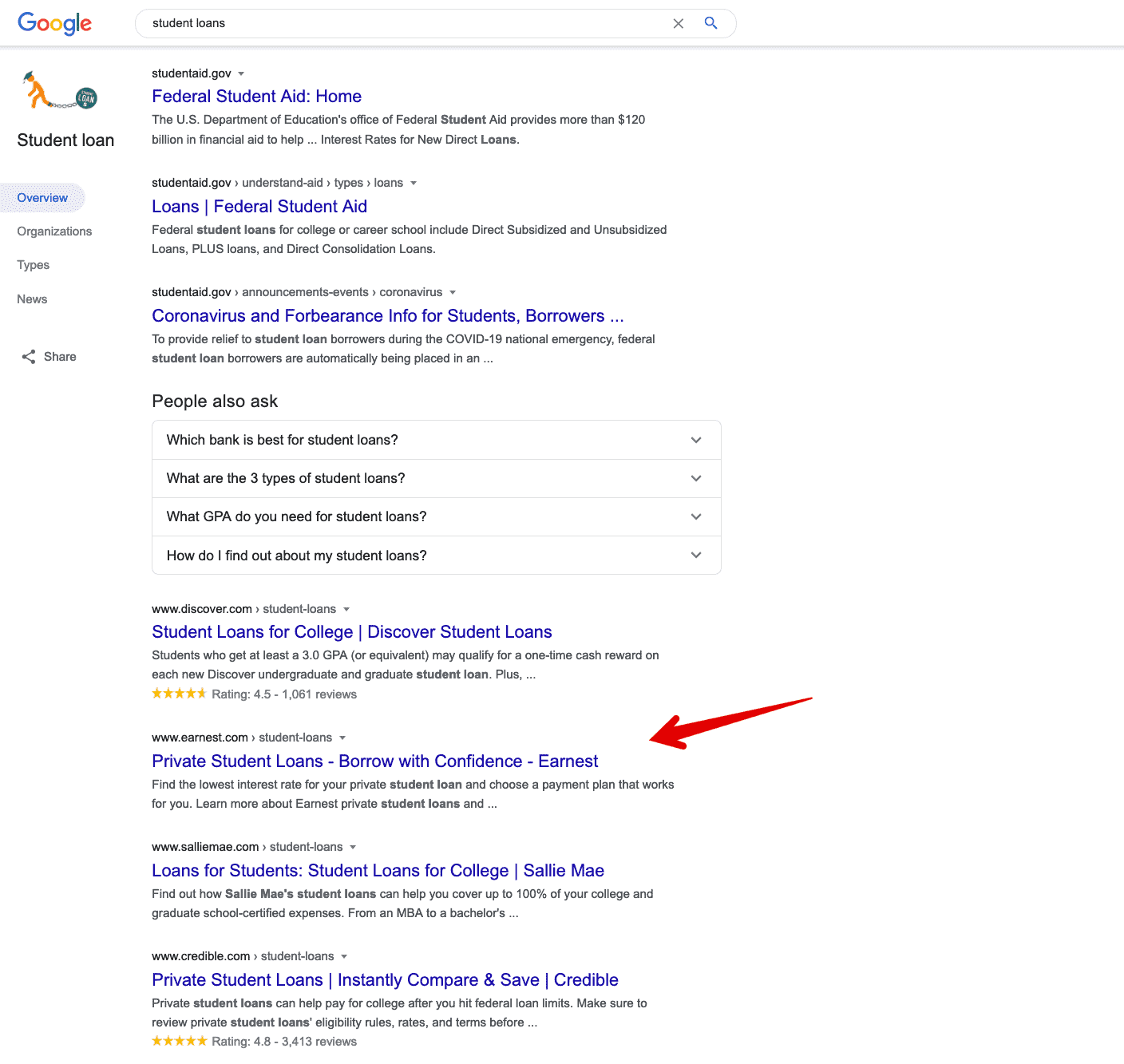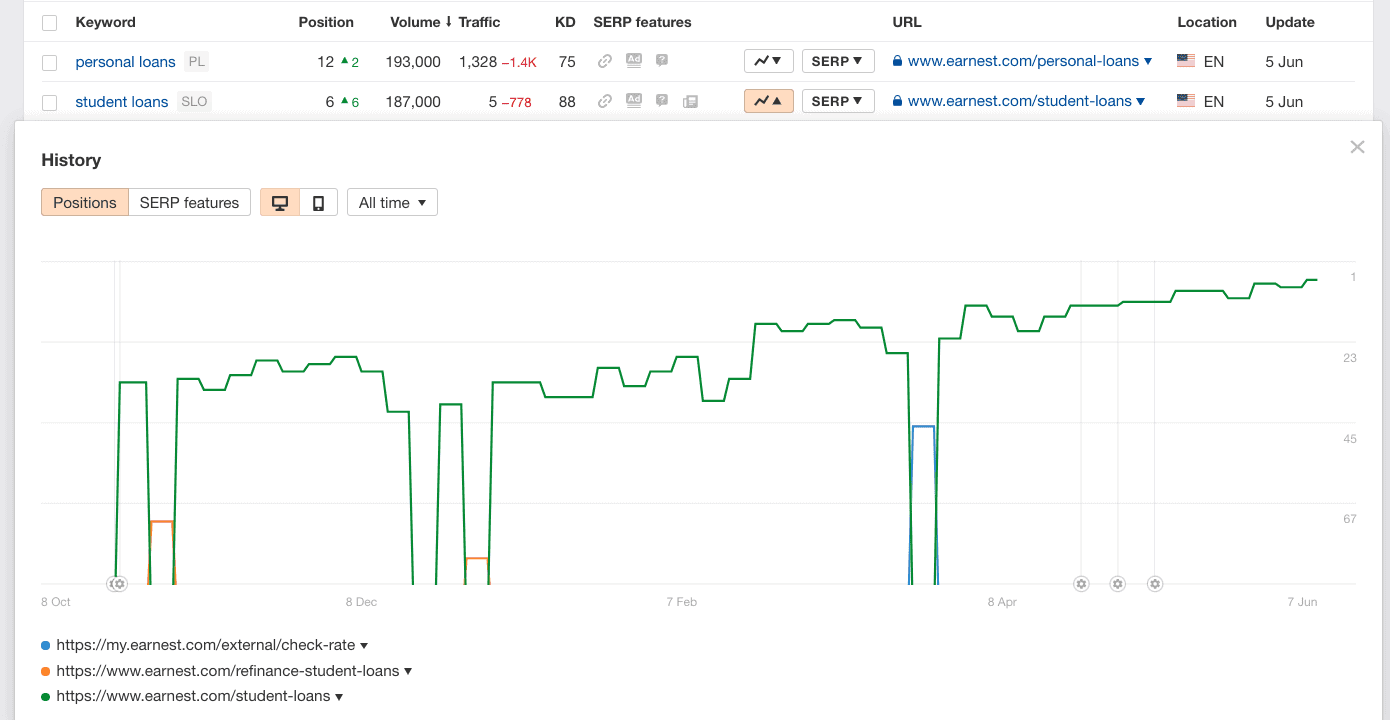 According to Ahrefs, since we started the SEO program at Earnest, organic visits increased from 27,621 to more than 70,000 (an increase of at least 153%), and total traffic value has soared from $133,910 to $526,214 (an increase of 293%, and a monetary increase of almost $400,000).

Between the SEO efforts across the website and for their 2 core product pages specifically, the Earnest website regularly generates more than $1 million in student loan applications per day.
---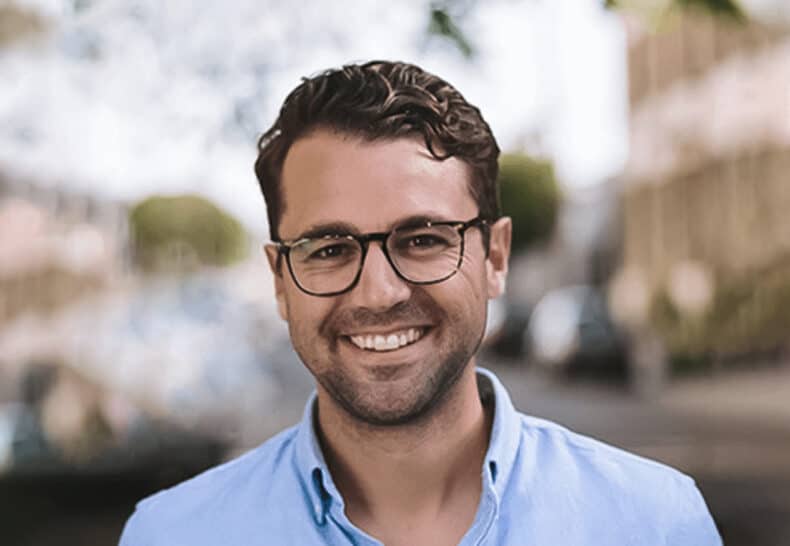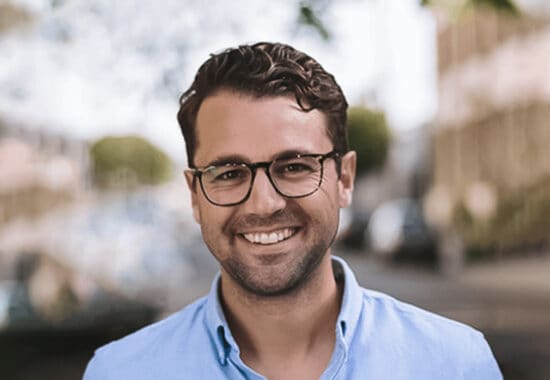 Craig Battin
Chief Growth Officer @ Earnest
Chris is one-of-a-kind. While most SEOs are focused on traffic, he's focused on revenue. He ranked us high on page one of Google for valuable industry search terms, which led to a nearly 300% increase in traffic value in just four months.
Results Summary
Let's summarize what we managed to achieve.
300% increase
in traffic value
153% increase
in organic traffic visits
Top ranking for
"student loans"