Creating SEO content is the best way to get your pages to the top of search engine results pages (SERPs), where you'll enjoy sustainable, organic traffic that can turn into leads and sales.
According to BrightEdge, SEO drives 1000%+ more traffic than organic social media. What's more, 72% of marketers say content marketing has increased the number of leads they generate.
When combined, these two strategies give you the best chance of ranking on the first page of Google. Here's how to use them together to create stellar SEO content.
What is SEO content?
SEO content is content that ranks in search engines. Not all content is SEO content because it's not all optimized for search. Optimizing for search may not always be your goal.
For example, the SEO experts at Ahrefs put out case studies regularly that aren't designed to show up on Google search. Their content is high-quality, but they're publishing it to contribute to the SEO community—not to get organic traffic.
Align your goals with your content. If your goal is to rank on search engines, then creating SEO content is a viable strategy.
But if you have a different content strategy with different goals, you may not want to optimize for search.
For example, if you just want to create different types of content that are only designed to be highly shareable on social media, like an infographic, then optimizing for search may not align with your goals.
Why is SEO content the fastest route to the top of Google?
Content marketing (a form of digital marketing) and SEO come together to provide valuable content that answers a search query comprehensively which Google can deliver to its users easily. When content is highly valuable to the searcher, three things happen:
The searcher is satisfied. This is Google's number one goal: to give searchers what they want quickly. When your content is comprehensive, targeted, and it gives the searcher exactly what they're looking for,  the searcher doesn't need to go back to the Google search results page to click on another result. This is called "closing the loop." When your content "closes the loop," Google takes this as a sign that the user got everything they needed from your piece of content.
The searcher is more likely to share that content with their connections, which can result in links from high-quality websites back to that content. And backlinks are one of Google's most heavily weighted ranking factors.
Google is able to see that users are having a good experience on the page, and that your content is trusted by other content creators, making it more likely the algorithm moves your content up in search engine results.
SEO content balances the user experience with search engine optimization best practices. And ultimately this is what Google is looking for: Valuable content that is easy to serve to users.
How it works
It works like this: You create content that targets a single keyword phrase and answers the searcher's question clearly and comprehensively.  For example, the top-ranked post for "how to build a shed" combines the two strategies.

The content has been optimized for search. You can see the keyword phrase in bold. It also appears early on in the content. These are just two things that signal to Google the content is relevant to the searcher.

Most importantly, this is valuable content that gives the searcher what they're looking for. The content quickly and easily teaches the reader how to build a shed. Someone trying to learn how to build a shed is going to be satisfied with this search result.
We know this is true because it's the top result on the Google search result page for "how to build a shed." Google monitors all kinds of user behavior to determine what kind of content users want to see. So if it's at the top of the page, it's because it's gotten the best response out of all the content competing for this keyword phrase.
More people are clicking through to it, more people are spending time reading it, and fewer people are going back to the Google search results page to click on another result. When fewer people are going back to the search engine results page to click on another result, it's a signal they found everything they needed from the first result they clicked.
For now, let's dive into proven ways to create SEO content.
Conduct audience research
To create useful, valuable content, you need to think about what type of content your audience needs and how you can meet those needs.
One way to do this is to create a buyer persona or ideal customer profile. These are profiles of an ideal customer that you create based on research. It combines information like demographics and psychographics to give you a broad picture of what your audience wants/needs. You can use this information to deliver content that they're going to find useful and valuable.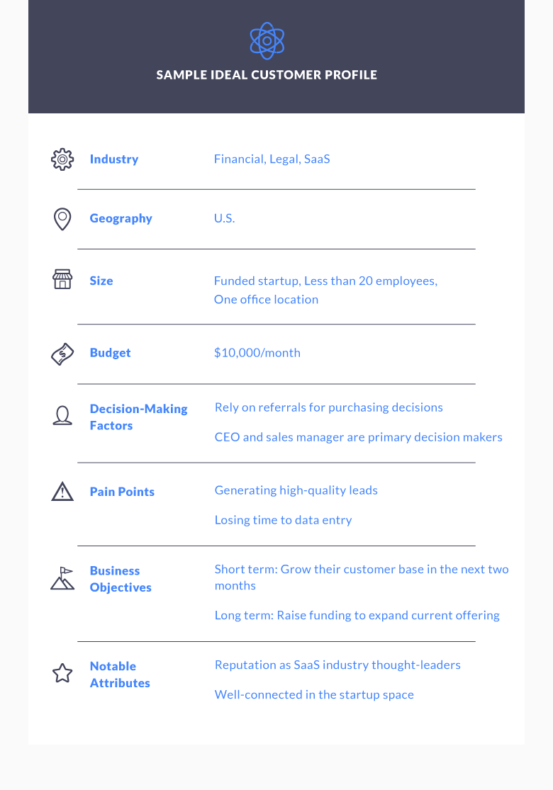 To build a buyer persona, you need more than just your own guesses on what your audience finds valuable. You can use a variety of tools and techniques to discover this information. Here are just a few:
Use powerful tools like Google Analytics and Google Search Console to learn more about your audience. Google Analytics allows you to see the audience that visits your website. You can see demographic information that will help you build your buyer persona.
Google Search Console shows you what search terms you're ranking for. This can help you see what content your audience finds valuable on your site so that you can better understand their interests and needs.
You can also see what landing pages your audience finds most valuable, along with the devices they use to access your website (mobile or desktop users). It's important to understand what your mobile users are searching for because mobile search can be significantly different than desktop search. Even users on smartphones can search differently than users on tablets.
Social media analytics will provide similar information.
You can also use surveys to build your persona. Surveys of existing customers can be especially useful because you already know they see your services as valuable.
Map target keywords to search intent
Keyword research requires the use of keyword tools (or Google search itself) to discover what keyword phrases are being searched for that align with your business and its offerings.
But keyword research is only part of the SEO equation. You also need to consider search intent. For example, optimizing a landing page where you sell sheds for the keyword phrase "how to build a shed" is not going to satisfy search intent.
What does the searcher want? They want to learn how to build a shed—not buy a shed. In this example, the search intent doesn't align with the content created.
Search intent has become a significant ranking factor since the BERT algorithm update. It's no longer the case that you can create a web page that targets a keyword phrase and expect it to rank just because you have optimized the content for that keyword phrase. You now need to satisfy search intent if you want a chance to rank.
However, it is possible to have a landing page that sells a product or service and targets a keyword phrase. You have to consider where in the buyer's journey a searcher is, and then you need to create content that matches each stage of the buyer's journey.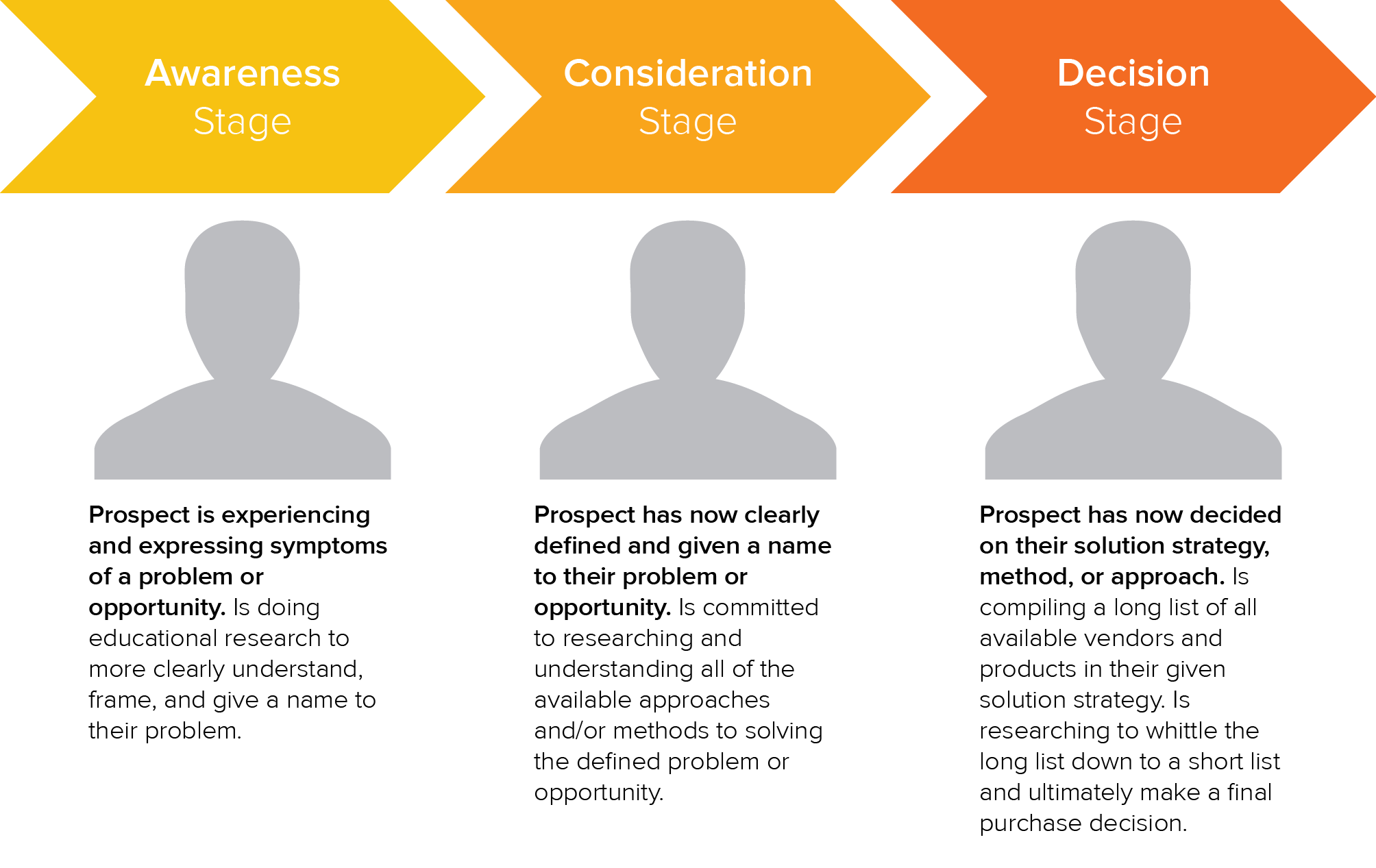 For our shed example, if your keyword phrase is "best metal sheds," then it's a good bet that the searcher is thinking about making a purchase. You can create content to match that—a list of the best metal sheds available on the market.
If the keyword phrase is, "buy metal shed Boston," then they may be further in the buyer's journey. You might want to create a landing page optimized for this keyword if you have an ecommerce site that sells sheds.
However, you can still employ some strategies to try to sell your sheds on your list page of the best metal sheds. For example, a call to action at the end of the article to learn more about the sheds you sell can be an excellent method of moving customers who are ready to buy closer to a purchase.
You might also consider using a pop-up on that same page that suggests signing up for your email list. You can then send them emails about sheds that, when they're ready to purchase, may move them to take action.
Close the loop
When searchers don't get what they want from a search result, they go back to the search engine results page to click on another result. They continue doing this until they find everything they want to know.  This back-and-forth to the SERP is known as "the loop."
The sooner this loop is closed, the sooner Google completes its mission of delivering quality content to the user.  So, content that closes the loop sooner is more likely to show up higher in search engine rankings.
In our shed example, if someone searching for "how to build a shed" comes across the top-ranked article, reads it, and never goes back to the SERP, then the loop has been closed. That piece of content has satisfied searcher intent.
On the other hand, if that person does go back to the SERP to click another result, it means they didn't get everything they needed from the first result. To Google, this is a sign the content isn't comprehensive enough to answer the user's question. And it may result in the content getting moved further down the SERP.
Focus on your area of expertise
Continuously publishing content about a specific topic lets Google know you're an authority on that topic. If you sell sheds, it wouldn't make sense to have a content strategy focused on videos about diesel trucks.
At the same time, though diesel trucks aren't relevant to your business, you likely sell more than just sheds. So, you'll want a content strategy that takes into account all the potential topics that you might write on. Still, these topics should have some kind of relation to each other, as this tells Google you're focused on a particular area of expertise.
Format your content for readability
Making your content as easy to read as possible creates a superior user experience. Here are a few things you'll want to do to make your content easier for your readers to digest:
Organize with headers—headers help readers to scan your content and find the sections they want.
Write short paragraphs—large blocks of text intimidate readers and make reading more difficult. Short paragraphs are easier to digest.
Use bullets—bullets make lists of items easier to scan and understand.
Use the inverted pyramid technique—put the most important information in your article first to make it easier for readers to find what they want to know immediately.
Format for the featured snippet—featured snippets can come in a variety of forms. Search your keyword phrase, look at what the featured snippet is for your search, and then imitate that in your content. For example, if a definition is in the featured snippet spot, then you'll want a definition in your content.
Internally link relevant content
Internal links help crawlers travel to different pages on your website so that none of them get left out of search results. They also show crawlers which pages are the most important on your website.
For example, if you have links from your homepage to only three pages on the rest of your website, Google is going to interpret that those pages are some of the most important pages on your site.
Internal links also help to spread search authority. If you have a page that's ranking well, and you include internal links on that page to other pages on your website, Google is going to interpret that as meaning those pages should also have some search authority.
They're also useful for readers. For example, if you link to a page on The Best Sheds of 2021 from your article "how to build a shed," and someone reading your article is interested in looking at sheds for purchase, they can use that internal link to do so.
Optimize the little things
You can get the strategy and the content right but still not rank to your potential. You have to optimize even the seemingly insignificant pieces of content – sometimes the ones users don't even see. Here are few things you want to optimize for search:
Meta titles and meta descriptions:
Includes keywords as early in the meta title as possible.
Keep meta titles between 50 and 60 characters (otherwise, the end of the title will be cut off on a SERP)
Make the meta title intriguing and clickable.
Meta descriptions should include the keyword phrase and a call to action.
Keep meta descriptions between 155 and 160 characters to keep the end of the meta description from being cut off.
Image alt text and filenames:
Alt text should describe the image and include keyword phrases.
Alt text ideally comes in a full sentence (e.g. "A completed metal shed in the backyard of a home.")
Image filenames should be short and include dashes between words.
Image filenames should include a keyword-relevant to the image (for example, "metal-shed-backyard.jpg").
SEO-friendly URLs:
URLs should be short and descriptive.
URLs should include a keyword phrase.
An example would be /how-to-build-a-shed/
Mobile SEO strategy and mobile-friendliness:
Don't dismiss mobile— on the whole, mobile traffic is higher than desktop traffic
Don't forget about mobile web design. Either have a responsive design (using a CMS like WordPress, SquareSpace, or Drupal) or build a user-friendly mobile site
Remember that Google uses mobile-first indexing, so websites without mobile versions won't rank to their potential.
Ensure mobile pages have images that are properly sized for mobile.
Ensure mobile content is readable and has properly sized text.
Optimize site speed:
Page speed is a ranking factor
Use plugins like Hummingbird to improve site load times by optimizing page-slowing factors like CSS and JavaScript
Consider lazy loading, using a CDN, building with AMP, or resizing and compressing images.
Refresh your content to keep it up to date
Google rewards freshness and relevance. For example, if someone is searching for "best metal sheds 2021," then it's unlikely that an article from 2013 is going to rank. It may have ranked at one point, but unless that content is updated, it may be replaced by something newer.
This is because the content is no longer satisfying search intent. Even if someone is searching for "best metal sheds," if they're coming to your landing page and only finding a list of the best metal sheds of 2013, they're likely going to leave your site unsatisfied.
At the same time, some topics are considered evergreen (they don't need to be updated significantly over time). "How to build a shed" is a perfect example. The methods used to build a shed don't change over time. An article on this subject will always be relevant and fresh, and it will likely only need a little maintenance as trends and methods evolve.
So when considering refreshing content, first determine whether the topic is evergreen or not. Evergreen topics may not need to be updated.
Use SEO content optimization tools
There are a number of SEO content optimization tools that you can use to make sure your content is as optimized for search as it can be.
Here are a few to check out:
Using the right tool to monitor your progress is a critical part of increasing your key performance indicators (KPIs). If your goal is to increase traffic, you'll want a tool like Google Analytics to track how much traffic you get each month.
If your goal is to generate leads with your content, you'll likely want to measure conversions on your contact page. If your goal is to sell products directly on your website, you'll want to measure overall sales.
Think about what KPIs are right for your business and choose the right tool to monitor them.
Repurpose your content
Repurposing your content allows you to create content faster and satisfy different types of searchers. Some may be looking for a video, others, an article, and still others, an infographic.
Think about search intent. What are people looking for? Someone who wants to know "how to build a shed" might not want a blog post with pictures—they might want a video. You can find out the range of what people want by studying search engine results pages.
It also makes it easier for you to produce faster. You have to do significantly less work because you've already done the research and put together the content—it's just being presented in a different way.
Here are a few underused ideas for creating SEO content.
Get a complimentary SEO audit
Content is the most important part of SEO. Good content satisfies the searcher, it generates backlinks, and together, these things satisfy the Google algorithm. No matter what your content is, if you're following these strategies, you're going to have a better chance of ranking your site at the top of Google.
Want to see how you're doing with SEO? Get an instant SEO audit below. Or, schedule a free consultation to see how intent SEO can boost search traffic revenue by 700%.